Monika Zagrobelna
If you want to learn how to make product mockups but you don't want to use Photoshop, in this tutorial I'll show you how to make a mockup without Photoshop in just five easy steps. I'm going to use an iPhone mockup as an example, but this method can be used for many other products, too.
Need help deciding what look to go for? Check out our list of the best iPhone mockup templates:
Follow along with this tutorial on making a mockup without Photoshop over on our Envato Tuts+ YouTube Channel:
How to Make a Mockup in 5 Easy Steps
Step 1
The first step in learning how to create mockups is to go to Placeit.net and navigate to the Mockups tab. Select the type of product you're interested in.
Step 2
Click Upload Screenshot and select the image you want to place on the product. I used this image.
Step 3
Resize and crop the image to fit the format that the product requires. Here, I'm adjusting my image to the dimensions of an iPhone screen. When you're done, click Crop.
Step 4
Give the site a moment to upload your design to all the mockups available. Then scroll through them to pick the one that you like the most.
Step 5
Once you've made your choice, you can make some minor adjustments to your mockup. For example, here you can change the color of the background. But if you're happy with how it looks, just click Download to purchase your design without a watermark.
That's All!
Now you know how to create mockups in just five steps. Simple, isn't it? Using Placeit can get you your sweatshirt, mug, or phone and computer mockup ready in no time at all. Since you've learned how to make product mockups, we've grabbed some popular choices from Placeit that you can use for promotions today!
10 Amazing Product Mockups From Placeit
These mockup templates come from all types of product categories, but there are dozens more on the Placeit website. You can find mockup templates for everything from iPads to home decor! Explore the full collection of mockup templates on Placeit, and have a look at ten great choices below.
This T-shirt mockup generator lets you feature your logo and design on a coordinated background. Add your text, logo, and design. You can even change the stage and shirt colors of the monochromatic look. Editing is easy now that you know how to create mockups.
Take your design outside with this T-shirt mockup generator. This laidback composition adds some flair and fun to your design and logo. Add graphics and change the shirt color. Don't worry: through all your editing, the cute dog stays.
Share your new design with this face mask mockup. It lets you put your face mask design in a real-world context, which can be helpful with promotions. Change the color of the face mask, and even the color of the phone case in the girl's hands.
If you're looking for a face mask mockup that focuses on only your design, try this one. You can make the editable background as vibrant or toned-down as you like. Add your brand's logo as a finishing touch, and you're all set!
A great mockup creates a natural scene. That's what this tote bag mockup does with ease. This shot of a woman enjoying herself at a restaurant with her bag at her side is relatable to anyone looking at your totes. Customize this mockup for marketing quickly with Placeit.
This packaging mockup is like a two-for-one. Not only can you upload your design for the box, but you can also edit the T-shirt mockup. Change the color of both with a single click. Don't forget to add your logo and a short call to action to this packaging mockup.
Create a marketing video for your latest design with this T-shirt video mockup generator. With the concrete backdrop, the design you add stands out on the model. With the Placeit library, you can add fresh intro and outro slides to this T-shirt video mockup generator.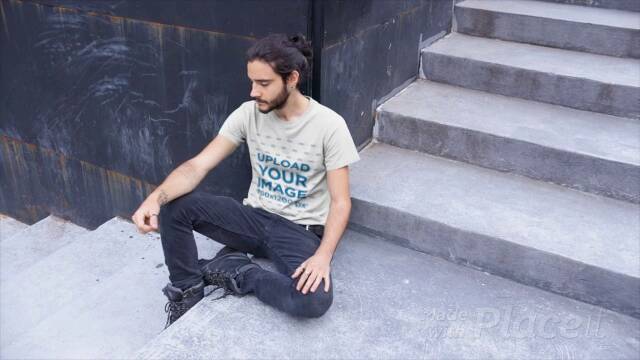 If you like the idea of using a video mockup for promotion, check out this modern template. It's animated with geometric shapes and patterns with sharp transitions. Everything is editable in this video mockup, from the number of slides to the audio track that's used.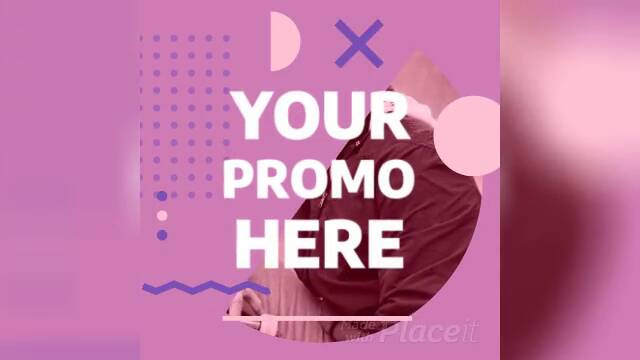 Showing off Apple devices in a mockup works well for marketing, especially in natural settings. This Apple devices mockup of a MacBook is a perfect example. Share your website or app on a desk that looks like a lived-in space.
Why settle for one if you can have several Apple devices in a mockup? This is an excellent choice if you want to show off the responsive design on a phone and computer mockup. Edit the screen design, background color, and background elements to suit your style.
Learn More About Mockups From Envato Tuts+
Finding out how to make a mockup is the first step in creating something special yourself. If you're interested in creating mockups in general, you may be also interested in these tutorials:
Want a weekly email summary?
Subscribe below and we'll send you a weekly email summary of all new Design & Illustration tutorials. Never miss out on learning about the next big thing.
Sign up
Freelance artist, Poland
I'm a Polish artist with a great passion for creating new things—whether by drawing, digital painting, or photo-manipulation. I have 10+ years of experience in using Adobe Photoshop and Adobe Illustrator, both for graphic design and for creating unique artworks as well. I hold a degree in graphic design, but nowadays I work as a freelance illustrator and a tutorial author. I specialize in creating realistic art, especially of animals, and I'm good at designing imaginary creatures in a realistic way. I'm a big fan of dragons and feline creatures! Because I learn the best by teaching, and I love sharing my skills with others, in my free time I like to create educational posts on my own blog. I also share the behind-the-scenes of my artworks on my Instagram. I consider myself an unofficial ambassador of Sketchbook Pro, a seriously underrated program for digital art, which I use every day in my work. You can learn more about me on the Sketchbook Blog: https://www.sketchbook.com/blog/animals-creatures-by-monika-zagrobelna
Scroll to top
One subscription.
Unlimited Downloads.