Difficulty:
Beginner
Length:
Long
Languages:
Looking for a gaming clan logo maker? Need a gaming clan logo for your competitive group or guild? Well, in this tutorial, we'll look at how to make a clan logo without Photoshop, right from the comfort of your browser, no software required. It's simple, easy, and you can get started right now.
For this tutorial, we're going to use Placeit—an awesome online tool where you can create and design all kinds of mockups, logos, and more within your browser. 
There's a big collection of cool logos for clans, created with gaming in mind, but they're all customizable too—change up the text, the font, the colors, and even the imagery. Create and customize the perfect logo for your clan, and then download it as a high-resolution image, perfect for any project—from T-shirts to video overlays.
Placeit has an entire section for gaming—gaming logos, Twitch banners, avatars, and a lot more! The best part is, it's free to dig in and start customizing designs, right now.
Want to see for yourself? Follow along with this tutorial about how to make a good clan logo on our Envato Tuts+ YouTube channel:
1.

How to Use a Gaming Clan Logo Maker
Step 1
Stop wondering how to make your own gaming logo and start by navigating to the Logo portion of Placeit. You can do this by either going to the Logos or Gaming sections of the site. 
If you think you might like to look at other genres or industries for your logo design, feel free to check out the general Logos section. Otherwise, let's head right over to Gaming.
In these sections, make sure to select the appropriate category, such as Gaming Teams or Logos, depending on which starting point you choose.
Step 2
Next, browse through the selection of premade clan logo template designs. If something catches your eye, jump right in—you can customize the content. Think of this as your starting point, rather than your final design.
In this tutorial about how to make a clan logo without Photoshop, we'll work with this one, so follow that link if you'd like to work along with me.
Step 3
And here we are, ready to jump right in and customize our logo using the gaming clan maker. Before we do so, make sure to note the save and favorite buttons, on the right-hand side of your browser's window.
It's free to sign up for Placeit—and you'll need an account to save your drafts.
2.

How to Create a Gaming Clan Logo Using a Gaming Clan Logo Maker
Step 1
Now, let's dig right into how to make a good clan logo in the clan emblem maker!
On the left-hand side, we can make adjustments to our text. For example, we can change what the text says, the font itself, and the color of the text. 
Try out different fonts and colors if you want to create a gaming clan logo that's unique! Your logo will update in the browser as you make changes. 
Step 2
Speaking of color, we can also change the colors within the logo itself. In this example design, we have three colors: a main color, an accent, and the background color. Experiment with the color scheme, and Placeit will update the colors in the logo, right in your browser. Cool, right?
Note that you can also choose a transparent background. This is really handy if you plan to make things like stickers or use the logo in your Twitch overlay.
Step 3
Then, we can also change up the imagery—and this is more than changing the image itself. We can also tweak the image's colors. 
Note that some images have a small play icon preview on them. This indicates that this image also has a unique animation. So, if you know you want an animated logo, you might want to keep an eye out for this option. The other images use a more standard animation.
However, if you prefer one of the static images, don't worry—we can still use it in an animation too, right here in Placeit. You have plenty of options. 
Here's our sample logo with a new image, adjusted color scheme, and some adjusted text. Remember, you can freely adjust all of these attributes as much as you want, until you come up with the perfect logo. 
Step 4
Happy with your logo in the gaming clan maker? Remember, you can save your draft, if you're not sure yet.
However, if you're ready to download, it's as simple as clicking Download, at the top of the screen. You'll be presented with your download options—a single low fee, or a subscription that allows you to create and download as much as you like. 
When creating cool clan logos, the subscription is super price effective (and often lower than a single purchase) especially if you know you'd like to download and create variants of your logo.
3.

How to Create an Animated Gaming Clan Logo
Step 1
So you can make some pretty cool clan logos on Placeit—but there's even more to see. Wondering how to make your own gaming logo with a different twist? You can also make animated gaming clan logos, perfect for video introductions, highlight videos, and so much more. If you're curious about how to create a gaming clan logo that animates, stay tuned.
Many of the static logos also have an animated variant, just like this one we've been working on.
Step 2
Just like when we were working with static imagery, it's simple to start customizing our animated logo. For example, let's change up the imagery. There's plenty to choose from here, and it's all available for commercial use. 
Again, just as we did earlier, simply browse the clan emblem maker and select any image you would like to preview.
Step 3
After you choose a new image, Placeit will automatically update your video preview for you. Be patient with this—it might need a moment's wait. Then, go ahead and preview your animation.
Step 4
But let's say you made a static logo that you really fell in love with—or you already have a logo design you love. No problem, we can upload your logo—either the static one you made on Placeit or an image logo from elsewhere—and add it to our animation too!
How? Well, we can also add additional slides to our animations here. Let's test this out.
Click where it says Add Slide to add more video content to your animated logo. 
Step 5
Next, choose a video template to work with. For this example, let's try out this animated introduction, highlighted below. It already has a place ready for us to upload our static image logo.
Step 6
Once you've selected it, click where it says Upload Image to go ahead and upload a static image. It'll add your image to the animated template. It's really that simple!
Step 7
I'm going to test this out with the original, static image logo concept we created and downloaded earlier. Placeit allows you to crop and adjust your image before it imports it into the animation.
When you're happy with how your upload looks, just click Crop.
Step 8
And now the placeholder in the animation will be replaced with our upload. Simple, right? Just click on Preview Video to check out what your work looks like. 
Step 9
We can continue to push this further with even more slides. For example, we could try out this animated background with animated text. We could use it to describe the match, list the players, and give other important information about the game at hand. 
Just like our logo, we can change the text, the colors, the fonts, and more!
Step 10
You can preview your adjustments individually, in each slide, or you can watch them all together, as one finished video. 
To do so, mouse over the video preview and click on the triangle to display more options. Choose either Single Slide or All Slides, depending on the preview you'd like to see.
Step 11
You can also rearrange and delete your slides.
Click and drag on a slide to rearrange it in your timeline, shown at the bottom of your screen. So, for example, we could slide the first slide to the end, if we wanted to.
Step 12
To delete a slide, simply mouse over the slide and then select Delete. It's that simple! 
You can also duplicate slides from the menu that appears here, if you'd like to.
Step 13
Remember, you can also save drafts of your work. This gets extra important to note when you're working with video. Click the icon in the right-hand corner of the screen, or add the template you're customizing to your favorites, so you can work with it again later, too.
You'll need a free Placeit account to save your work.
Step 14
Once you're happy with your video, it's as simple as clicking Download. Your video will need to process, and you'll need to choose your purchase options. Then, your video creation is all yours—ready to use for personal, professional, and commercial use.
Not sure if your video is just right? Grab a free, watermarked low-res version of your video if you need to test it out first. 
And There You Have It!
We've created a gaming clan logo using a clan logo template. Of course, good clan logos are going to depend on what your guild or team is all about. What genre do you play? What kind of personality or aesthetic do you want to associate with your professional brand?
But, thankfully, it's never been easier to make a clan logo! Whether you're an experienced designer or brand new to design, Placeit makes it easy, fun, and free to start designing. Now, you know how to make a clan logo without Photoshop.
Check Out These Gaming Clan Logo Designs on Placeit!
Remember, these are all starting points—you can totally customize these clan designs and take them in any direction you want! Change colors, move elements, and add entirely new ones! There's so much you can do with Placeit's animation templates too, and there are plenty of cool clan logos to see.
The choice is yours, and it's easy to give it a shot in your browser, right now, with Placeit. Check out these other cool logos for clans, teams, streamers, and more.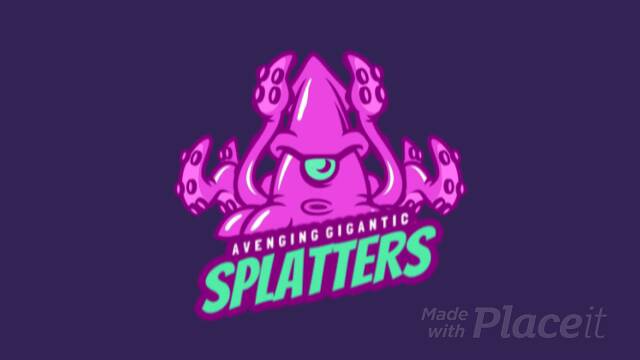 Looking to splat some toons? I have an inkling that this logo design might just fit the bill. Video-game references side, there's plenty you could do with this design. Give it a spin today, right in the comfort of your browser.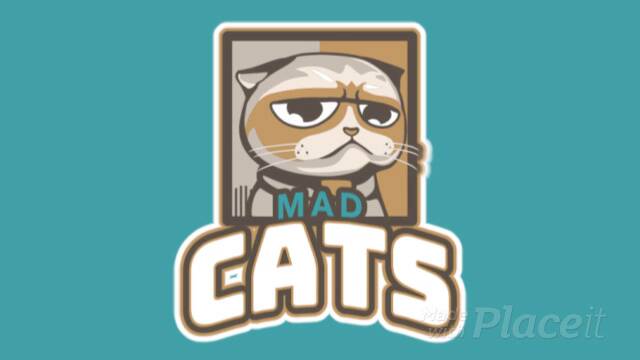 Whether you're a grumpy cat or you're just looking for a logo with a light-hearted mood, this design has a lot of potential. This imagery has a custom animation too—check it out! It could look awesome in front of your next highlight video.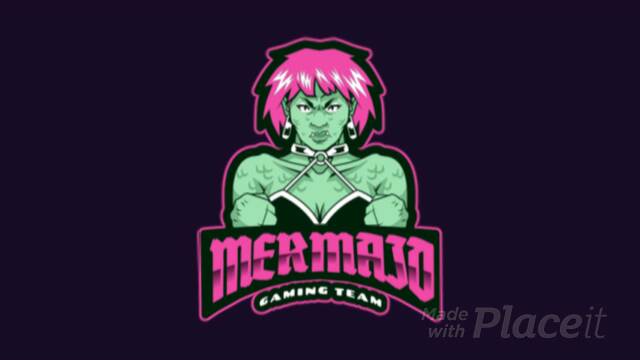 Made of tougher stuff and looking to let your competition know it? Check out this logo design template. Not feeling this mascot? There are so many others to choose from! Just jump in and start testing them out today.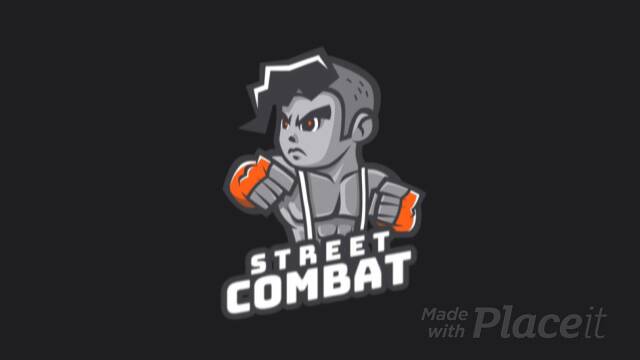 Whether you're looking to do some street fighting or you're more into smashing some brothers (please excuse the cheesy video-game references), this logo design template might be right up your alley. Give it a spin with your brand's colors and customizations.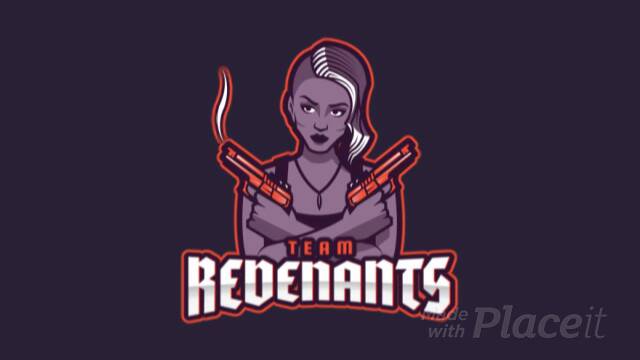 There's plenty to see on Placeit—from gunslinging characters to creepy zombies, from cutesy avatars to ghosts and ghouls. Check out this logo design template and plenty of others today. There are loads of good clan logos to check out.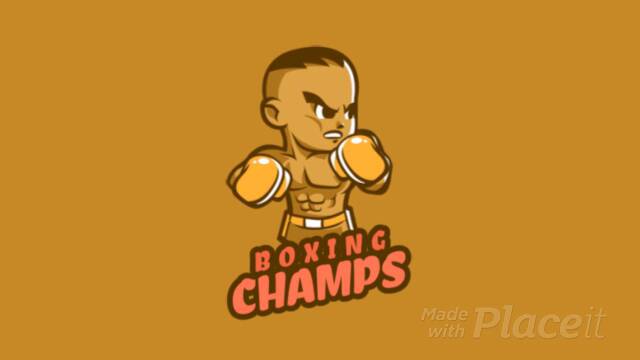 Check this cool gaming clan design featuring a boxing athlete. If you need to create a gaming clan logo for a fighting game, this a great option, fully customizable in our clan emblem maker.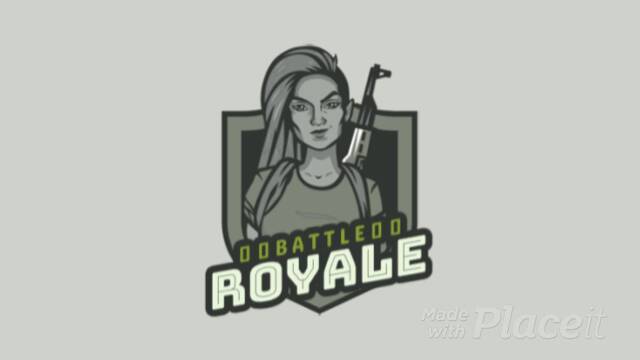 If you're looking for a clean and effective gaming clan design, this is the one for you. This logo features a fierce woman as the center of attraction. Edit it to your needs in our gaming clan maker.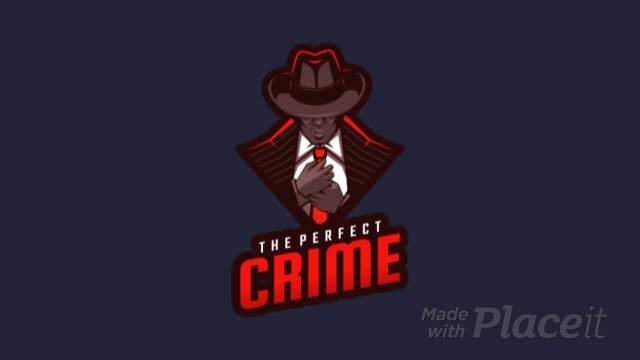 Not all games are about fighting and combat. This gaming clan design is all about mafia and crime. You know it, all the colors and text are customizable when you learn how to make a clan logo without Photoshop.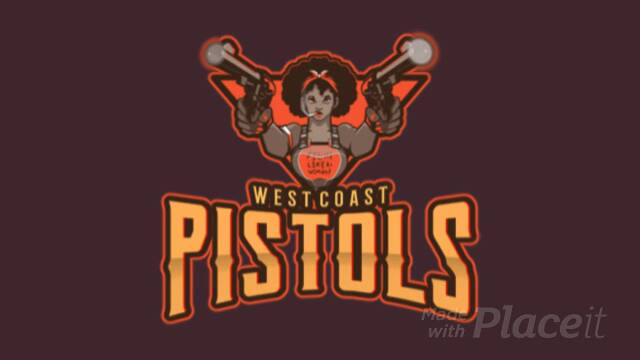 This gaming clan design is for those who need a unique logo that matches their clan's style. You can edit this cool animated logo in our clan emblem maker and use it right away for your team.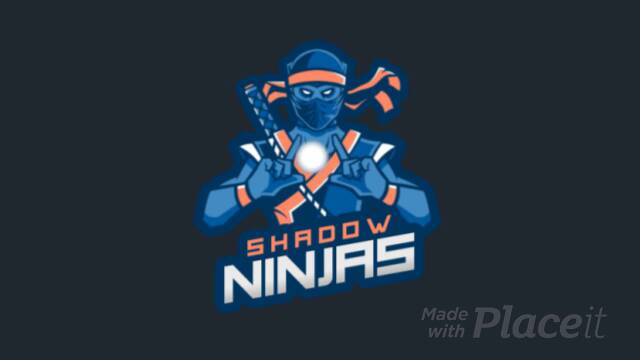 Do you want to create a gaming clan logo that's unique and modern? Check this gaming clan design featuring a sleek ninja. You can give it your own touch and change the colors and text with the gaming clan maker.
Want to Learn More?
I hope you've liked the tutorial on how to make a good clan logo. Looking for even more design tools and tips to boost your professional gaming brand? Maybe you're looking for something for your live stream, or your gaming clan is working on a YouTube channel. 
Check out these free tutorials from Envato Tuts+ for even more inspiration and walkthroughs. From tips and tricks that'll help teach you how to create a gaming clan logo to other design insights, there's plenty to learn in these tutorials.
Weekly email summary
Subscribe below and we'll send you a weekly email summary of all new Design & Illustration tutorials. Never miss out on learning about the next big thing.
Update me weekly
Translations
Envato Tuts+ tutorials are translated into other languages by our community members—you can be involved too!
Translate this post
Powered by
Looking for something to help kick start your next project?
Envato Market
has a range of items for sale to help get you started.