Grace Fussell
Standardpapierformate können verwirrend sein. Wenn Ihnen bei der Auswahl der richtigen Größe für Ihren Flyer oder Ihr Poster der Kopf schwirrt, sind Sie bei uns gut aufgehoben.
Hier finden Sie die am häufigsten verwendeten Standardgrößen für Flyer und Poster in den USA und Kanada (bekannt als ANSI-Standard) und international (ISO 216).
Beginnen Sie nicht mit der Gestaltung Ihres Flyers oder Plakats, bevor Sie sich den unten stehenden Größenleitfaden angesehen haben. Hier finden Sie Links zu Tutorials für die Gestaltung von Postern und Flyern für Photoshop und InDesign, damit Sie sofort mit der Erstellung großartiger Layouts beginnen können!
Sie können mehr über die Größenanpassung bei der Erstellung eindrucksvoller Flyer mit Adobe Photoshop erfahren, einem unserer vielen Envato Tuts+-Kurse.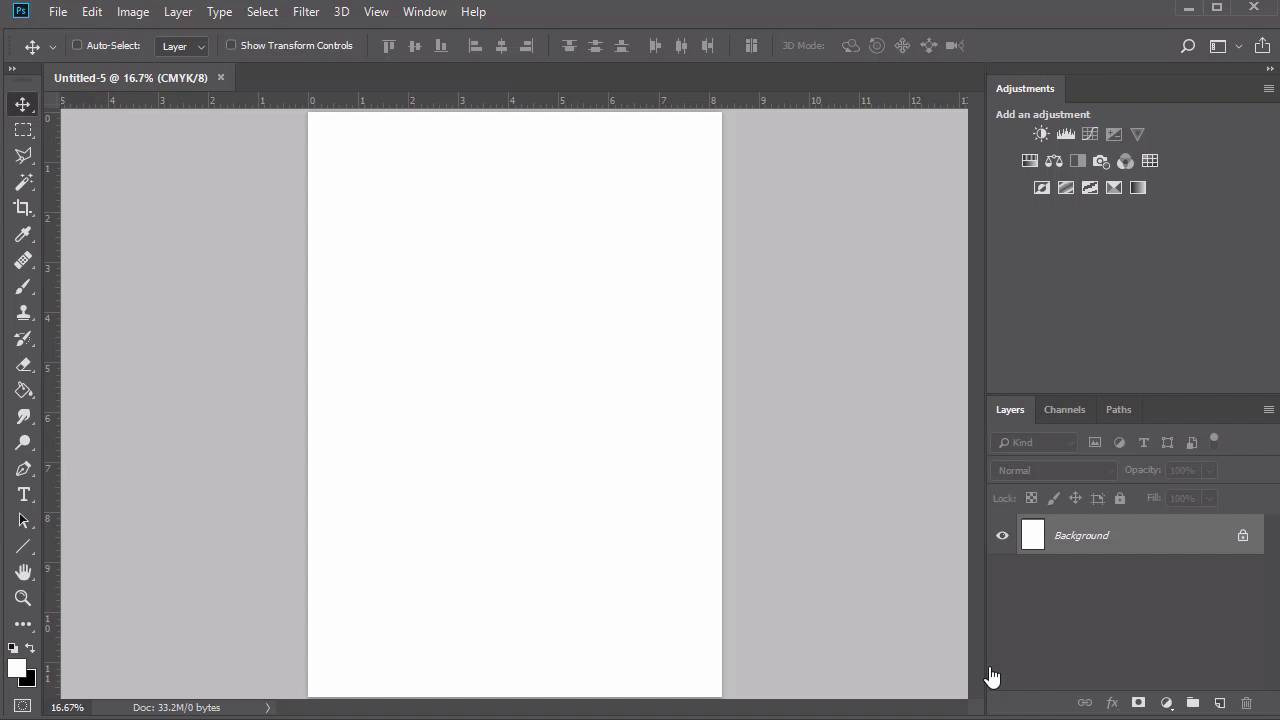 USA- und Kanada-Größen (ANSI) für Flyer
Dies sind die Standardgrößen für Flugblätter, die in den Vereinigten Staaten und Kanada verwendet werden.
Half Sheet (Halbbogen)
Es handelt sich um eine kleine Flyergröße von 5,5 x 8,5 Zoll (139,5 x 216 mm), die normalerweise für nicht gefaltete Werbeflyer verwendet wird. Es ist auch sehr billig zu drucken.
Standard-Flyer
Dieses Flugblatt entspricht dem Seitenformat eines US Letters mit einer Größe von 8,5 x 11 Zoll (216 x 279,5 mm) und ist in den Vereinigten Staaten und Kanada weit verbreitet und gilt als Industriestandard.
Dieses vielseitige Format kann zur Hälfte (zur Erstellung eines halb gefalteten Flyers), zweimal (zur Erstellung eines Trifold-, Z-Faltung- oder Ausfalter-Flyers) oder dreimal gefaltet werden (zur Erstellung eines vierblättrigen Akkordeonfalzes).
Großformat-Flyer (Tabloid)
Das Tabloid-Format kann, wie der Name schon sagt, für kleinformatige Zeitungen verwendet werden, aber es kann auch gefaltet werden, um einen großformatigen Flyer zu erstellen. Es misst 11 x 17 Zoll (279,5 x 432 mm).
USA- und Kanada-Größen (ANSI) für Poster
Dies sind die Standardgrößen für Plakate, die in den USA und Kanada verwendet werden.
Medium Poster
Diese beiden Postergrößen, 18 x 24 Zoll (457 x 609,5 mm) und 19 x 27 Zoll (482,5 x 686 mm), werden häufig in Hochschulen und Schulen verwendet und sind die perfekte Größe für die Präsentation von Diagrammen oder Fotos.
Große Plakate
Diese großen Plakatformate, 24 x 36 Zoll (609,5 x 914,5 mm) und 27 x 39 Zoll (686 x 990,5 mm), werden für Marketing und Plakatwerbung verwendet. Sie werden auch häufig auf Messen und Ausstellungen sowie im Einzelhandel verwendet.
Papierbogen
Dies ist die traditionelle Standardgröße für Filmplakate in den USA. Es wird verwendet, um für neue Filme zu werben—Sie werden dieses Bogenformat, 27 x 40 Zoll (686 x 1016 mm), in Kinos und in Einzelhandelsgeschäften sehen.
Internationale Größen (ISO 216) für Flyer
Diese sind die Standardgrößen für international verwendete Flugblätter (mit Ausnahme von Kanada und den Vereinigten Staaten [siehe oben], Mexiko, Kolumbien und der Dominikanischen Republik).
DL
DL steht für 'Dimension in Längsrichtung'. Dieses kompakte Flyerformat entspricht einem Drittel eines A4-Blatts (99 x 210 mm). Der Begriff DL kann verwirrend sein, da dies bedeutet, dass der Flyer so gestaltet ist, dass er in einen DL-Umschlag passt (der mit 110 x 120 mm etwas größer ist).
Dieses Format ist hoch und schlank, und es eignet sich gut für Broschüren, die für ein einziges Angebot werben.
A5
Mit einer Breite von 148 x 210 mm ist dieses zierliches Format etwas breiter als das DL-Format und wird auch häufig für Broschüren und billig zu druckende Flyer verwendet.
A4
Als Nächstes im A-Format ist A4 (210 x 297 mm) die europäische Schwester des Letter-Formats in den USA. Dieses Format kann auf verschiedene Weise gefaltet werden, und es kann auch mit den meisten Haus- und Bürodruckern gedruckt werden.
Internationale Größen (ISO 216) für Poster
Dies sind die Standardgrößen für international verwendete Plakate.
A3
Die Größen für Plakate bewegen sich nach oben durch die A-Größen. Da A3 (297 x 420 mm) von vielen Haus- und Bürodruckern gedruckt werden kann, wird diese Größe für Schul-, College- und Gemeindeplakate verwendet.
A2
A2 ist mit 420 x 594 mm doppelt so groß wie ein A3-Blatt und wird zu Marketingzwecken und zur Werbung für Musikveranstaltungen verwendet.
A1
Ein großes A-Format mit einer Größe von 594 x 841 mm, das für eine Vielzahl von Zwecken verwendet werden kann.
A0
Das großzügige Plakatformat von 841 x 1189 mm wird ebenfalls häufig für Marketing- und Werbezwecke verwendet.
One Sheet (Papierbogen)
Dieses US-Standard-Filmplakatformat, das 27 x 40 Zoll (686 x 1016 mm) misst, wird manchmal zur Werbung für Filme in einigen anderen Ländern wie Großbritannien und Australien verwendet.
Fazit
Bei der Wahl einer geeigneten Größe für Ihren Flyer oder Ihr Poster muss man sich nicht den Kopf zerbrechen. Sie werden unter den oben genannten Optionen sicher ein für Sie passendes Papierformat finden.
Nun, da Sie die richtige Größe für Ihren Flyer gefunden haben, ist es Zeit, mit der Gestaltung zu beginnen!
Dieser kurze Kurs ist eine großartige Rundum-Einführung in die Erstellung wirkungsvoller Flyer in Adobe Photoshop:
Want a weekly email summary?
Subscribe below and we'll send you a weekly email summary of all new Design & Illustration tutorials. Never miss out on learning about the next big thing.
Sign up
Graphic Designer & Design Journalist
Grace is a graphic designer and design writer, and heads up creative agency Blue Whippet Studio, based in Manchester, UK. A self-confessed 'print geek', Grace loves to share her experiences of graphic design with others and has written about creative trends and design history for a wide range of publications and blogs, including Adobe, Shutterstock, Envato and InDesign Magazine. Grace studied social anthropology and the anthropology of design at Cambridge University and UCL, before working in marketing and graphic design roles in agencies and in-house. Today she balances running Blue Whippet alongside top-ranking design blog InDesignSkills.com. Visit bluewhippetstudio.com and indesignskills.com.
Scroll to top
Start your 7-day free trial*
*All Individual plans include a 7-day free trial for new customers; then chosen plan price applies. Cancel any time.