Nona Blackman
When you're creating larger-than-life art or advertising prints, it's always helpful to use a mockup to see how your design translates in real life. 
If you are looking for top-quality billboard mockups, here are 42 of the best you'll find on the web from Placeit.net.
Unlimited Access to the Best Billboard Mockups on the Internet
Placeit is an affordable online design generator with the largest selection of premium Billboard Advertising Mockups available on the internet. What's more, it offers an enormous collection of other high-quality designs, logos, videos, and mockups that you can customise online and download in a matter of seconds, without the need for complicated software. Let's take a look at some of the awesome billboard mockups you can find at Placeit.
42 Best Billboard Mockups 
This billboard mockup template is a great way to see what your latest large-scale ad design would look like when displayed in a real-life scenario like a city street. 
Imagine how cool your message would look in this awesome billboard template. Use the double mockup to duplicate your message or extend your artwork across both mockups. 
What better way to see how your latest ad campaign would look in a real-life scenario than to use the Placeit mockup generator to upload your design to this terrific billboard mockup set in a mall. 
Wow your clients when you use this billboard mockup template to show them just how amazing their ad would look displayed over an escalator where it's sure to catch everyone's eye.  
How many times have you wished you could see your own ad on one of those larger-than-life billboards? Well, wish no more. Here's your opportunity to see exactly how your work would look when you use this template. 
The billboard mockups at Placeit come in every dimension to suit your unique message. So whatever the aspect ratio of your ad, you'll find a mockup template that's right for you. 
Buses are a great vehicle to get your message seen because they're always on the move. If your design is destined for a bus, then see how it would look on this mockup.
And, of course, the next logical step from a bus billboard mockup is a bus stop billboard mockup. This one gives a great angled view of your work.
This billboard advertising mockup is a great alternative to the option above. So if you're looking for a head-on view of your billboard rather than an angled view, this is the mockup for you. 
For those times when you need a night billboard mockup, there is this terrific mockup, which shows a brightly illuminated billboard against a city scene and the night sky. 
Of course, you may be looking for a vertical night billboard mockup rather than a horizontal one. In that case, how about his digital billboard mockup set on a city street?
And, of course, if you're thinking of a billboard that allows you to deliver your message indoors at night, this digital billboard mockup is a great option for you.
Malls see a lot of traffic, so it makes them great locations for billboards. That's why we've included this billboard advertising mockup located inside a mall. You can see just how terrific your image would look.
Highways and billboards go hand in hand, because when you're zipping along listening to your favourite podcast or stuck in traffic, you can't help noticing those giant signs hanging overhead or on the side of the road.
If you like the highway billboard idea above but the dimensions of that mockup template don't work for you, then how about this template? It's less dramatically wide than the template above and adds great glimpses of a modern city to the sense of speed and dynamism of the highway.  
Rooftops are another great place for billboards. See how your message would look standing out on the gritty urban rooftop of this mockup. 
If you're looking for an outdoor billboard mockup with a bit more elegance than the one above offers, how about this one? It'll keep your design front and centre of the screen. 
If your message requires two or more billboards, Placeit's got you covered. This duo roadside billboard mockup allows you to see your work side by side and discover if it works as well in a real-life scenario as you hope. 
Another great location for billboards is in the city centre. Can you imagine how many pass this billboard every day? This mockup will allow you to get a clear idea of how your work will look to their eyes. 
Most of the billboards here are rectangular and horizontal, but there are times when you need a perfect square billboard mockup. For those times, you'll need this template. Use it to compare and contrast two versions of one idea or two completely different ideas. 
Looking for a change of angles? This mockup takes you high so you're looking down on your design. It's an unexpected point of view for a billboard, which may be just what you need to see your work with fresh eyes. 
With its plain background, this subway billboard mockup focuses all the attention on your message. Use the Placeit mockup generator to upload your design in a matter of seconds.
If you like the image above but want an alternative angle, this template may interest you. It offers the same muted and non-distracting background as the mockup above, but it has the advantage of a wider angle of view and includes a stairway with natural light, which makes the image feel airier.
Here's another mockup that focuses attention on the message. This time, the street mockup uses a brick wall as the background. 
With crowds of pedestrians caught in motion blur, this street billboard mockup provides a great slice-of-life context for showing off your message. 
Though most of the billboard mockups here are horizontal, we've included a few vertical ones because we recognise that ads come in all shapes and sizes. So if you've been on the lookout for a vertical wall billboard mockup, this one's for you. 
This may be one of the simpler billboard mockups featured here, but it has the advantage of keeping all eyes focused on your message.
Imagine your ad or artwork filling the entire side of a building. Better yet, you don't have to imagine it. You can see it for yourself when you upload your work to this impressive billboard mockup template. 
With its backdrop of an ageing glass building in a cityscape, this billboard is probably best suited for works that focus on artistic, cultural, or socio-political messages. This doesn't mean you can't use it for some other purpose altogether. 
This billboard looks huge, and that's just what you want! You can make your advertisement really stand out by using this mockup, and the square dimensions give it a different look and feel from the usual rectangular billboard.
This billboard mockup would work really well if you're looking for a simple, plain background that allows your message to stand out. A great advantage of this template is that you can change the background colour to any you prefer or make it transparent to blend the billboard into the background of your choice. 
What could be better than a flaming dramatic sky as a frame for your design? Use the Placeit mockup generator to upload your image in seconds, and just like that, you'll have a great mockup ready to use as you please.
Sometimes three is better than one... well, at least when you're looking for a billboard mockup template like this one that offers three spaces. Great for campaigns involving a series of images that need to be shown together for greatest impact. 
Show your image off in a gorgeous expansive cityscape with a river running through it. This template keeps all the attention on your design while leaving the viewer with a warm and refreshed feeling created by the billboard's context. 
The impact of vertical billboards can be jaw-dropping. Upload your vertical ad to this street billboard mockup and see what your work looks like in this real-life urban street scene.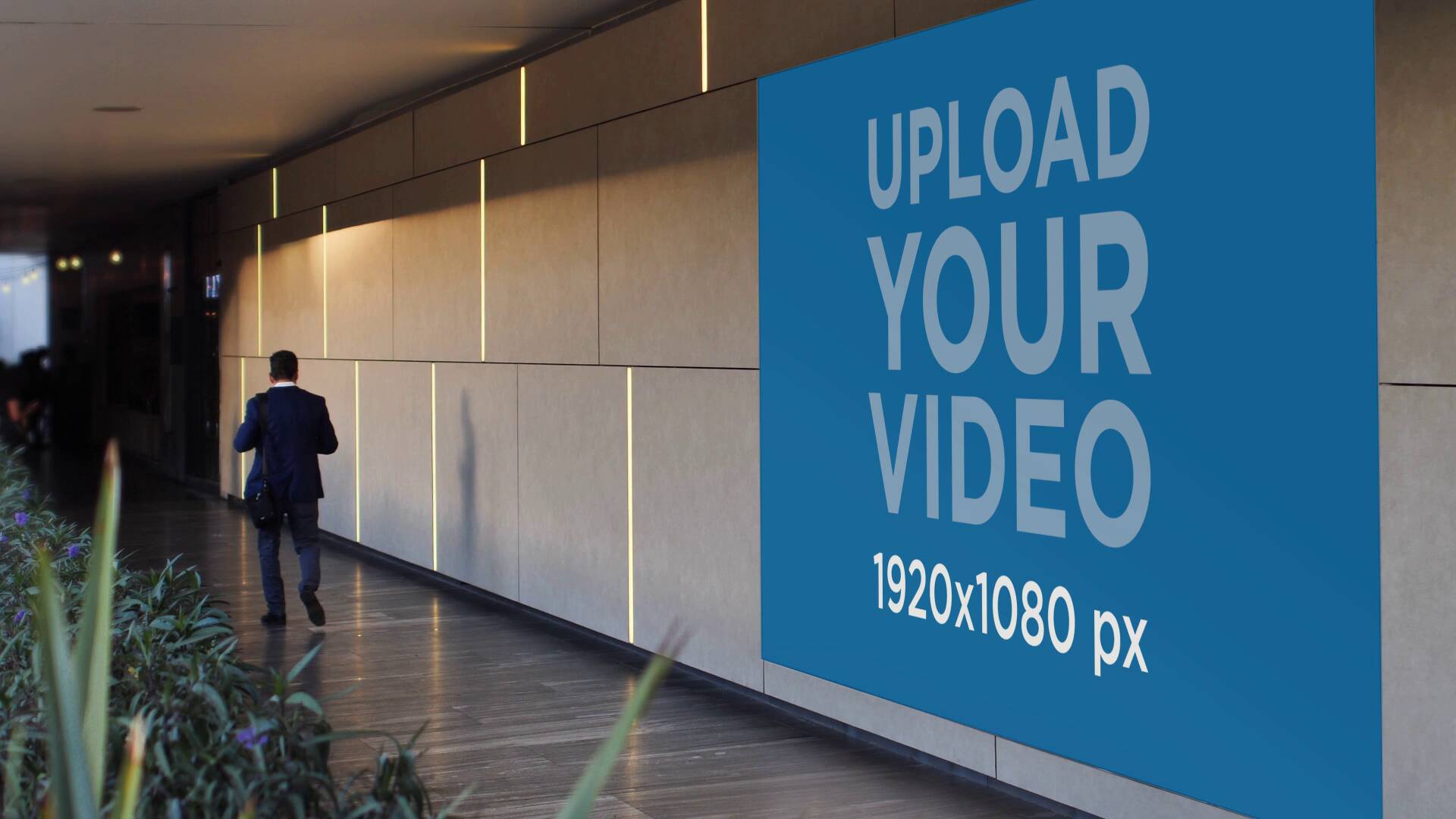 With video's growing dominance, we would be remiss if we didn't include a few video billboard templates. First up is this fabulous mockup showing a man walking past a giant billboard. A great slice of life to bring even more realism to your billboard design.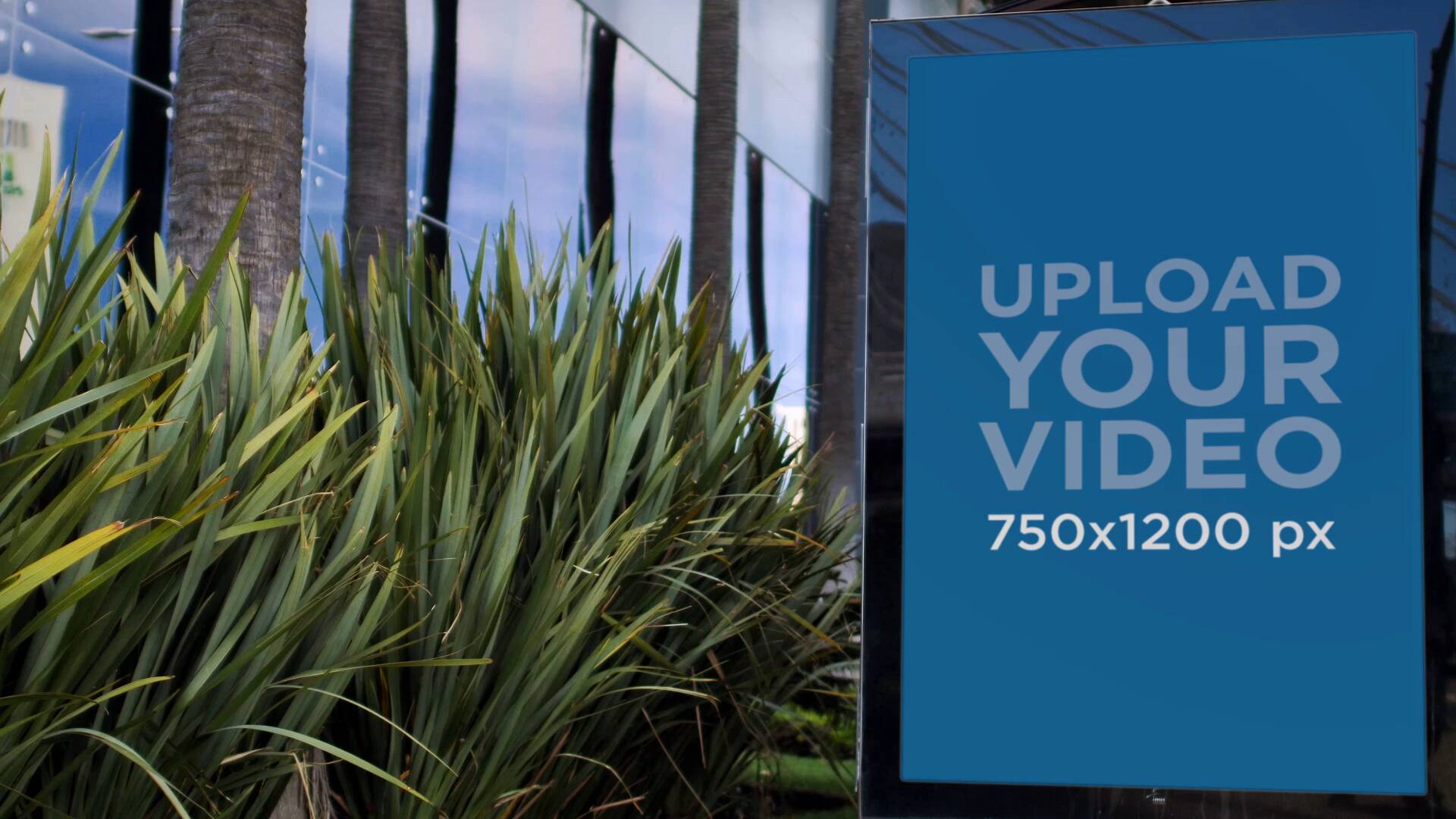 Next up, here's a template you can use either as a print or a digital billboard mockup. The short video clip shows your billboard next to decorative grasses blowing gently in the wind. 
Free Billboard Templates
Placeit offers a number of free billboard templates for those times when you just don't have the cash but need a quality template ASAP. The featured items in this section are free at the time of writing, but free offers change from time to time, so if the mockups below are no longer free when you visit Placeit, there will be other equally awesome free items to take their place.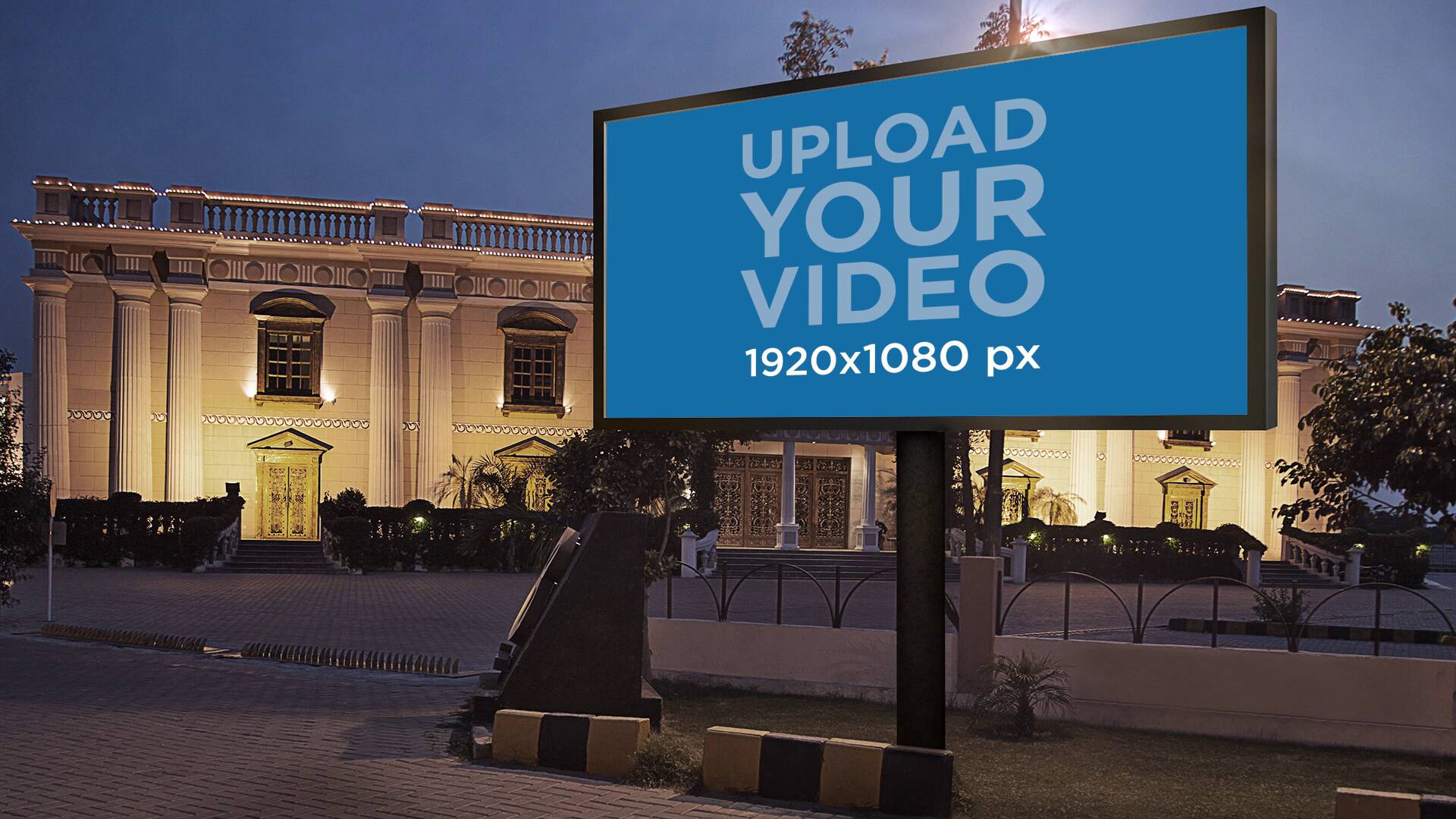 Promoting a luxury brand? Why not use this free billboard template featuring an elegant building in the background? A great choice whether you need a video or still image as you can always extract a still from the video.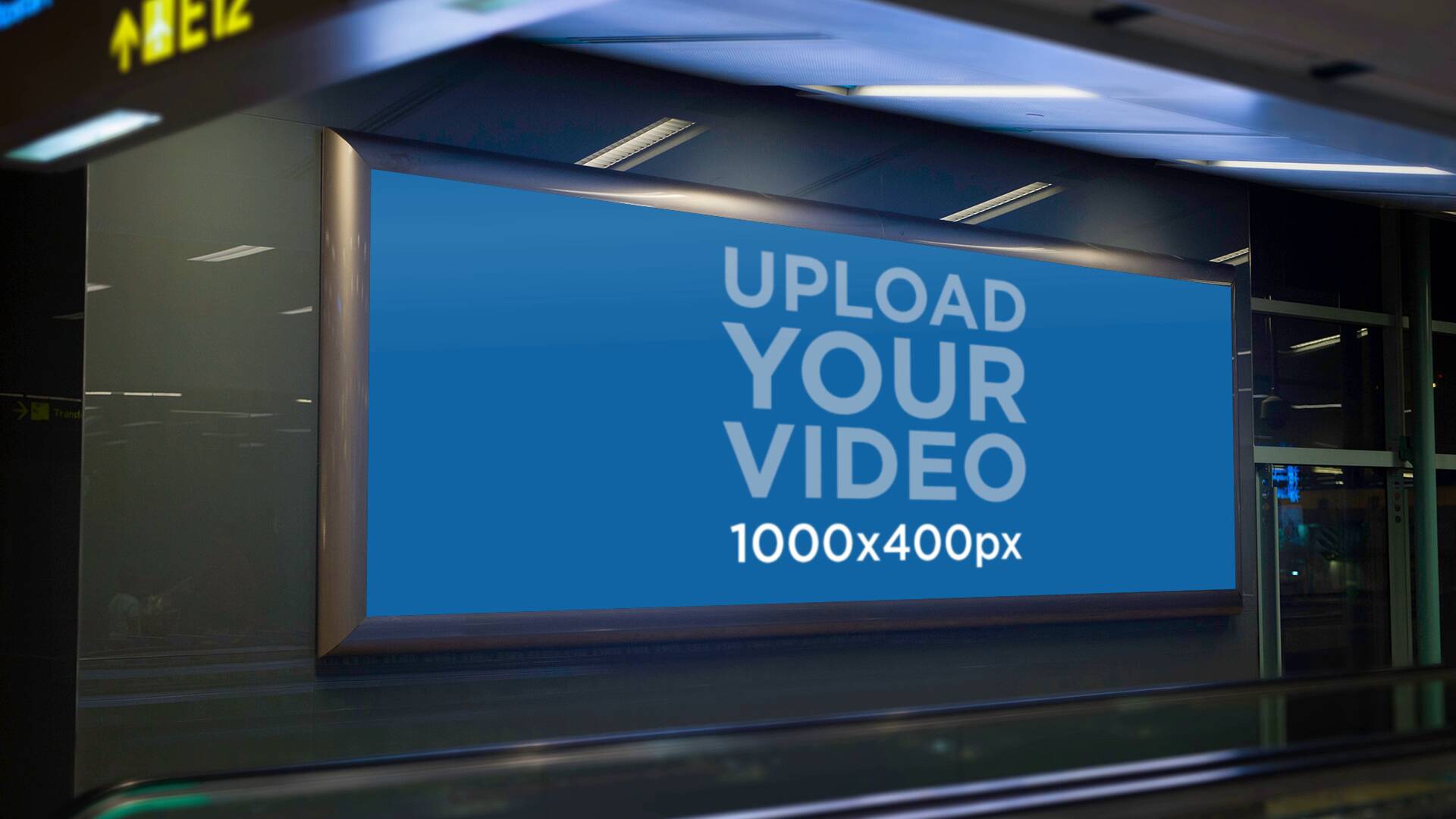 Here's a terrific billboard mockup for those targeting travellers who want to display their image in an airport setting. What's great about this image is that it can be used either for traditional print billboards or as a digital billboard mockup.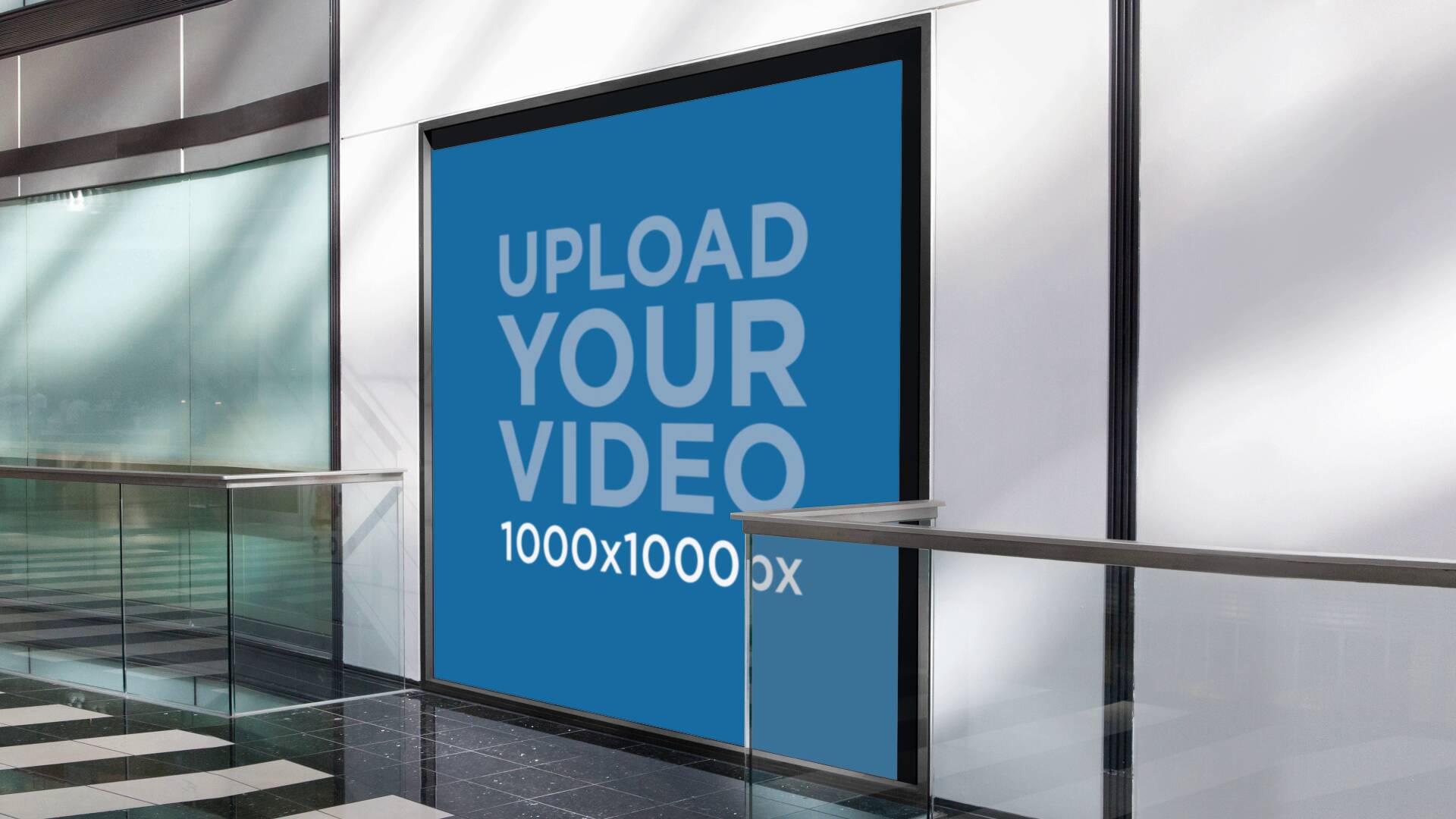 Square billboard mockups aren't as common as rectangular ones, but we've featured a few here and wanted to include one in the free section as well. If you've looking for a still rather than a video, no problem. Once you download your video, you can always extract a still photograph from it.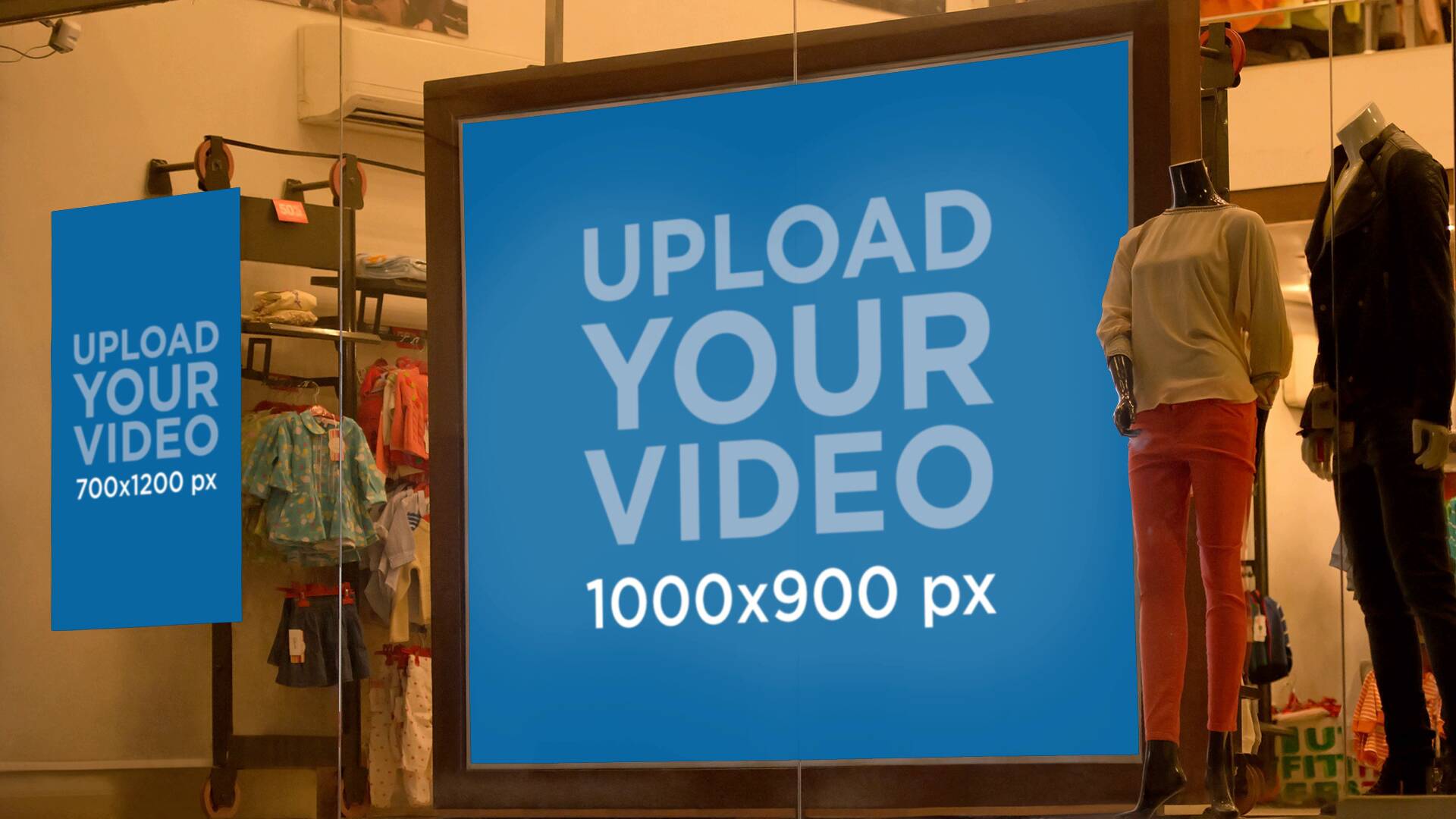 Here's a great combo for those working in beauty and fashion. With this free template, you get both a poster mockup and a digital billboard mockup. Loads of creative possibilities await.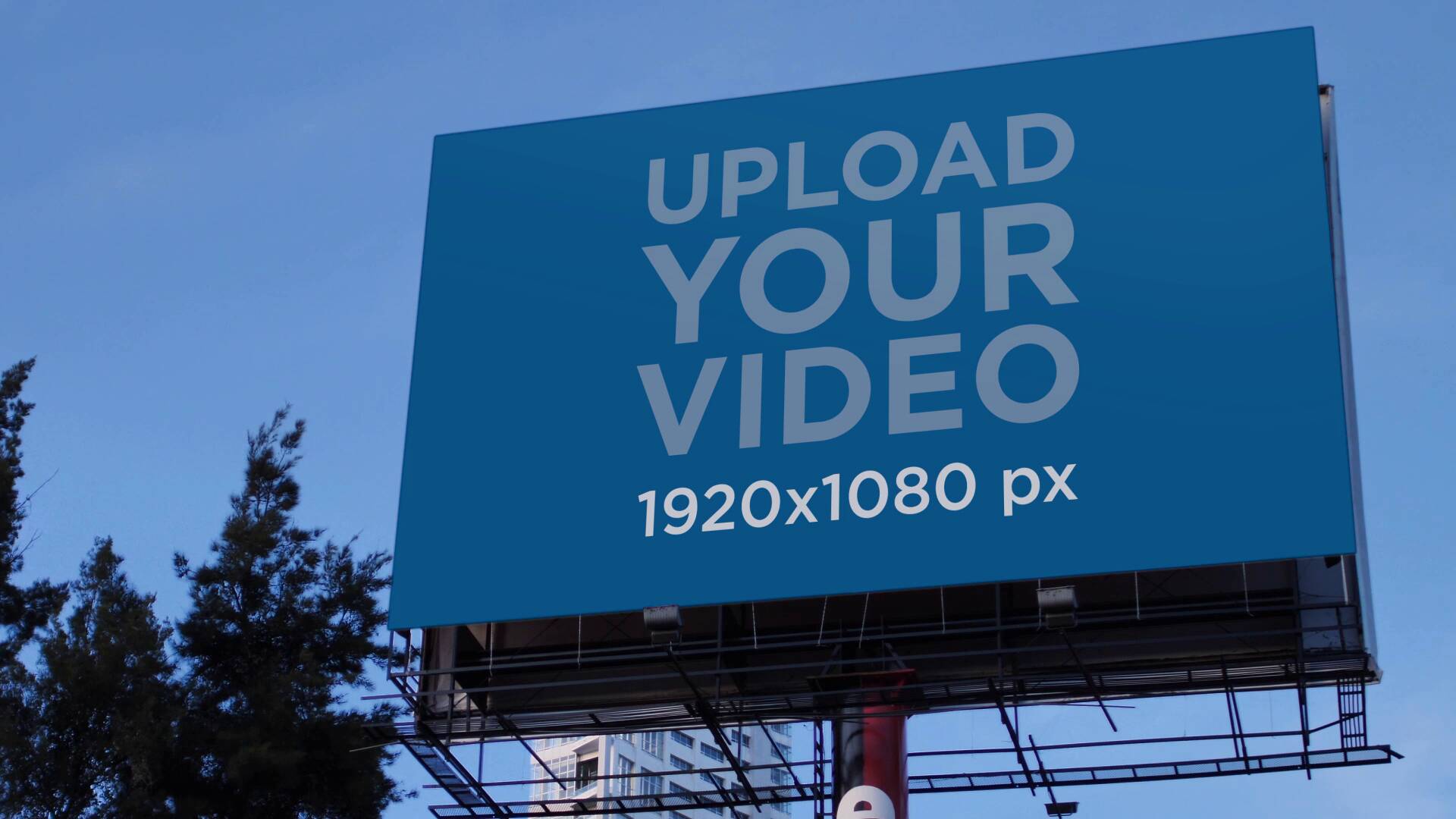 See your work framed by the sky with this terrific billboard mockup. It's free to customise, download, and use.
Choose Your Favourite Billboard Template Today 
Placeit is an excellent resource for premium billboard mockups. Why not head on over and create your very own great mockup today?
And if you want more information on other terrific mockups and designs, check out these awesome resources: 
Want a weekly email summary?
Subscribe below and we'll send you a weekly email summary of all new Design & Illustration tutorials. Never miss out on learning about the next big thing.
Sign up
Copywriter
Nona Blackman began her freelance copywriting career with Envato in 2017. Since then she has written over 400 articles for the Envato Tuts+ Design & Illustration, Photography & Video, Web Design, Code, Music & Audio, 3D & Motion Graphics, Business and Computer Skills sections, as well as the Envato Blog and the Envato Medium account. Blackman holds a Bachelor's degree in English from the University of the West Indies, a Master's of Fine Arts in Photography, Video and Digital Design from the School of Visual Arts in New York City, and a Postgraduate Certificate in Education from the University of Westminster in London.
Scroll to top
Start your 7-day free trial*
*All Individual plans include a 7-day free trial for new customers; then chosen plan price applies. Cancel any time.