Read Time:
2 mins
Languages:
Selamat datang di seri Illustrator dalam 60 detik, di mana Anda dapat mempelajari skill, fitur atau teknik Illustrator hanya dalam satu menit!

Illustrator dalam 60 Detik: Shape Builder Tool
Membuat shape di ilustrator kadang-kadang dapat menjadi proses yang tidak-intuitif, terutama jika Anda melakukannya menggunakan Pathfinder's Shapes Modes.
Untungnya bagi kita, Adobe telah hadir dengan Shape Builder Tool, yang memungkinkan kita mencapai tingkat kreativitas yang lebih tinggi menggunakannya hanya dalam beberapa klik, seperti yang Anda bisa lihat dalam video berikut.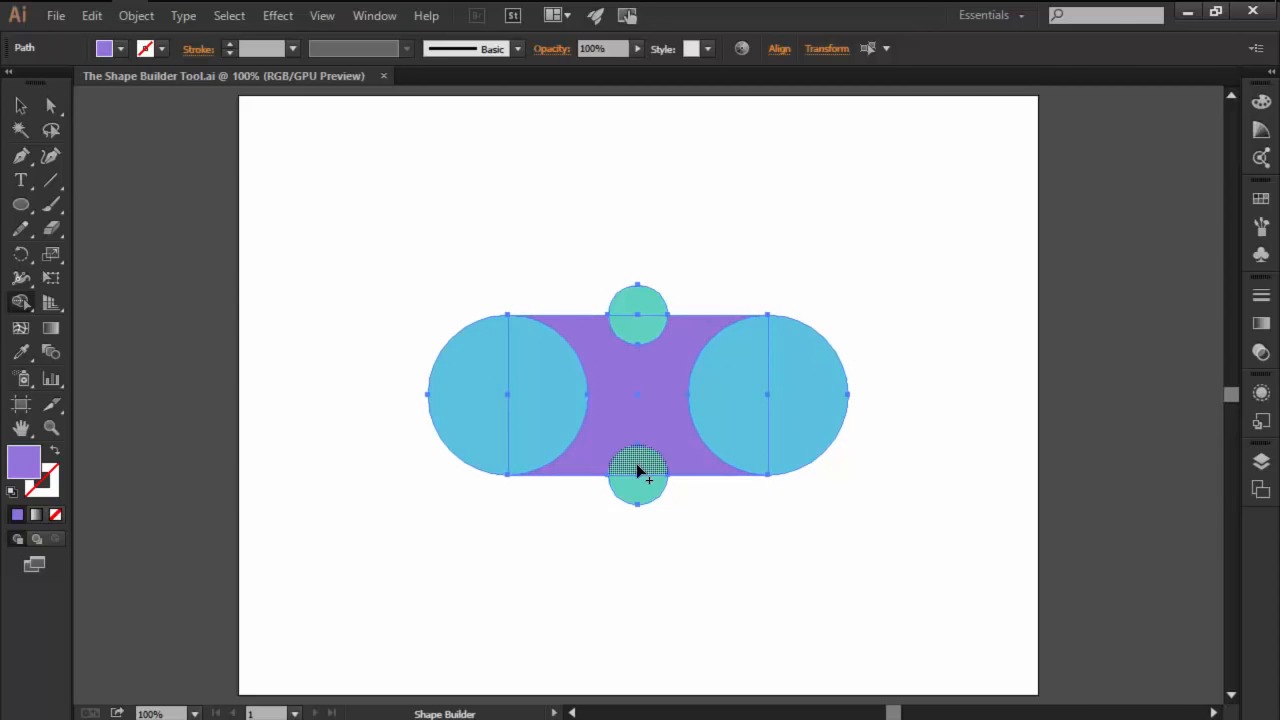 Cara menggunakan bentuk Builder Tool di ilustrator

Mulailah dengan memilih path yang Anda ingin atur kemudian tukar ke Shape Builder Tool dengan memilihnya dari bar alat di kiri atau dengan menggunakan shortcut Shift+N.

Mode pertama adalah Merge, yang memungkinkan kita untuk menggabungkan dua atau beberapa objek menjadi bentuk tunggal dengan hanya mengklik dan menahan saat mendrag diatas mereka.
Mode kedua adalah Extract, yang memungkinkan kita untuk mengklik pada semua bagian dari objek yang tumpang tindih untuk di ekstrak dari bentuk yang lebih besar.

Terakhir kita memiliki Erase, yang memungkinkan kita untuk benar-benar menghapus bagian yang berbeda dari bentuk kita dengan menekan terus tombol Alt dan kemudian mendrag atau mengklik pada bentuk yang ingin Anda Hapus.
Ingin melihat ini dalam tindakan? Periksa video di atas untuk melihat pelajaran ini bekerja!

Setikit lebih Banyak Detail
Ingin belajar lebih banyak tentang Adobe Illustrator vast tool dan pengaturannya? Kunjungi tutorial dibawah ini:

60 Detik?!
Ini merupakan bagian dari seri tutorial video singkat di Envato Tuts+ dimana kami memiliki tujuan untuk memperkenalkan subjek tertentu, semuanya dalam 60 detik—cukup untuk membangkitkan selera kamu. Sampaikan pandanganmu tentang video ini kepada kami dalam kolom komentar dan hal apa lagi yang kamu ingin kami jelaskan dalam 60 detik!
I'm a self-taught graphic designer and a vector fanatic. I spend most of my time working on all sorts of designs in Illustrator, Photoshop, XD, Figma or Sketch. Everything from illustrations to UI designs and interfaces, icons, charts, infographics and diagrams, logos and badges, patterns, a few character designs and a lot of text effects. You can find all my tutorials at
vforvectors.com
and my entire portfolio at
andreimarius.com
.
One subscription.
Unlimited Downloads.