Read Time:
1 min
Languages:
Photoshop-Aktionen
Photoshop-Aktionen gehören zu den meistverkauften Artikeln auf dem Envato Market. Diese Aktionen bieten eine einfache Möglichkeit, in wenigen Augenblicken mit jedem Bild einen komplexen Grafikeffekt zu erstellen. Sie enthalten häufig integrierte Steuerelemente, mit denen Sie das Erscheinungsbild der endgültigen Effekte anpassen können. In diesem kurzen Video erfahren Sie, wie Sie die beliebte Fracture Photoshop-Aktion installieren und verwenden.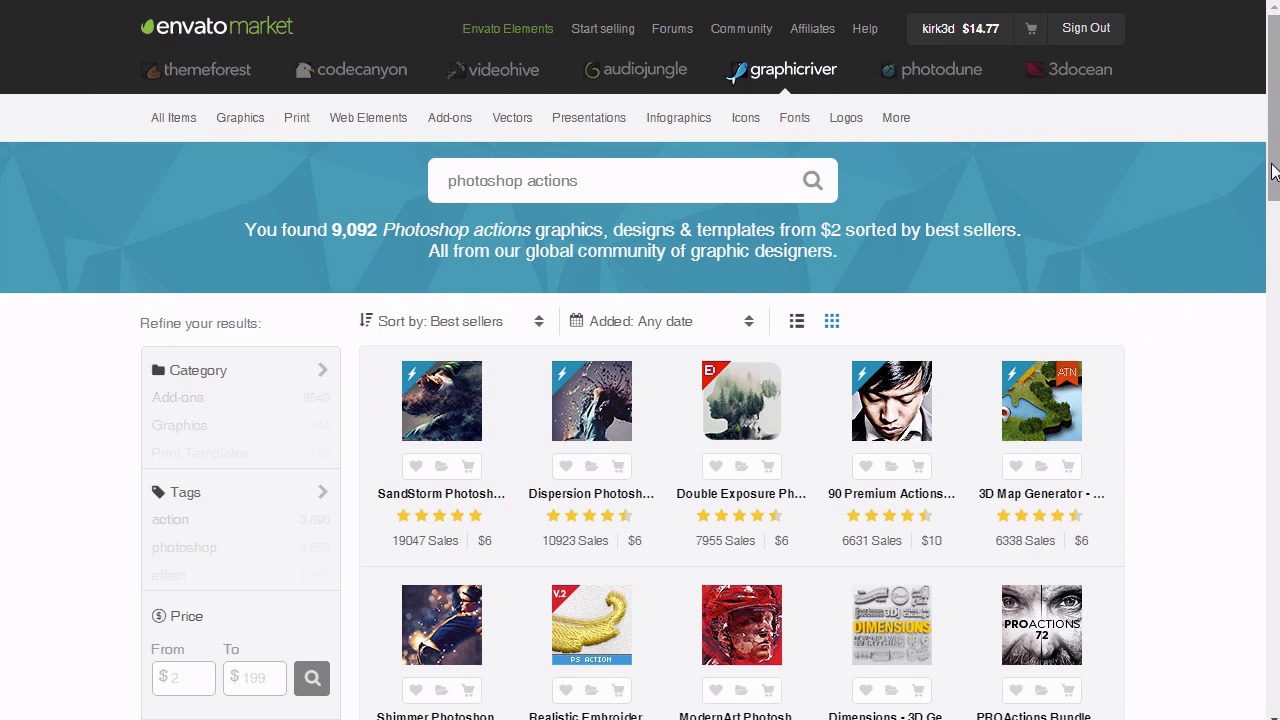 Was ist eine Photoshop-Aktion?
In Photoshop ermöglichen Aktionen das Aufzeichnen und Wiedergeben einer Reihe von Schritten. So können Sie schnell einen aufgezeichneten Effekt anwenden, ohne diese Schritte manuell reproduzieren zu müssen. Dies kann sehr zeitsparend sein, da Sie sich wiederholende Aufgaben in Ihrem Workflow identifizieren und diese Schritte als benutzerdefinierte Aktion aufzeichnen können.
Dann kann diese Aktion auf Knopfdruck schnell wiedergegeben werden. Photoshop-Aktionen haben ein großes Potenzial, da sie verwendet werden können, um schnell und einfach sehr komplexe und komplizierte Effekte zu erzielen.
Ein bisschen mehr Details
Möchten Sie mehr über Photoshop-Aktionen erfahren? Betrachten Sie diese Links, um mehr über diese leistungsstarke Funktion zu erfahren.
I have been working as an all around graphics geek or "Visual Information Specialist" for the past 17 years around the Washington DC Metro area. With my career spanning across almost every aspect of the design industry, I have worked from web design, to 3d animation, to logo design, to photo retouching.
One subscription.
Unlimited Downloads.