Andrei Stefan
Welcome to our Illustrator in 60 Seconds series, in which you can learn an Illustrator skill, feature, or technique in just a minute!

Illustrator in 60 Seconds: Snap to Grid

Creating balanced artwork can sometimes become a tedious task, especially if you're trying to do it without a reference system.
Luckily for us, Illustrator has a special option, Snap to Grid, that allows us to snap each object to the Grid, making our process a lot more straightforward.
Learn more by checking out my how-to video, which will show you where the option is located and most importantly how it works.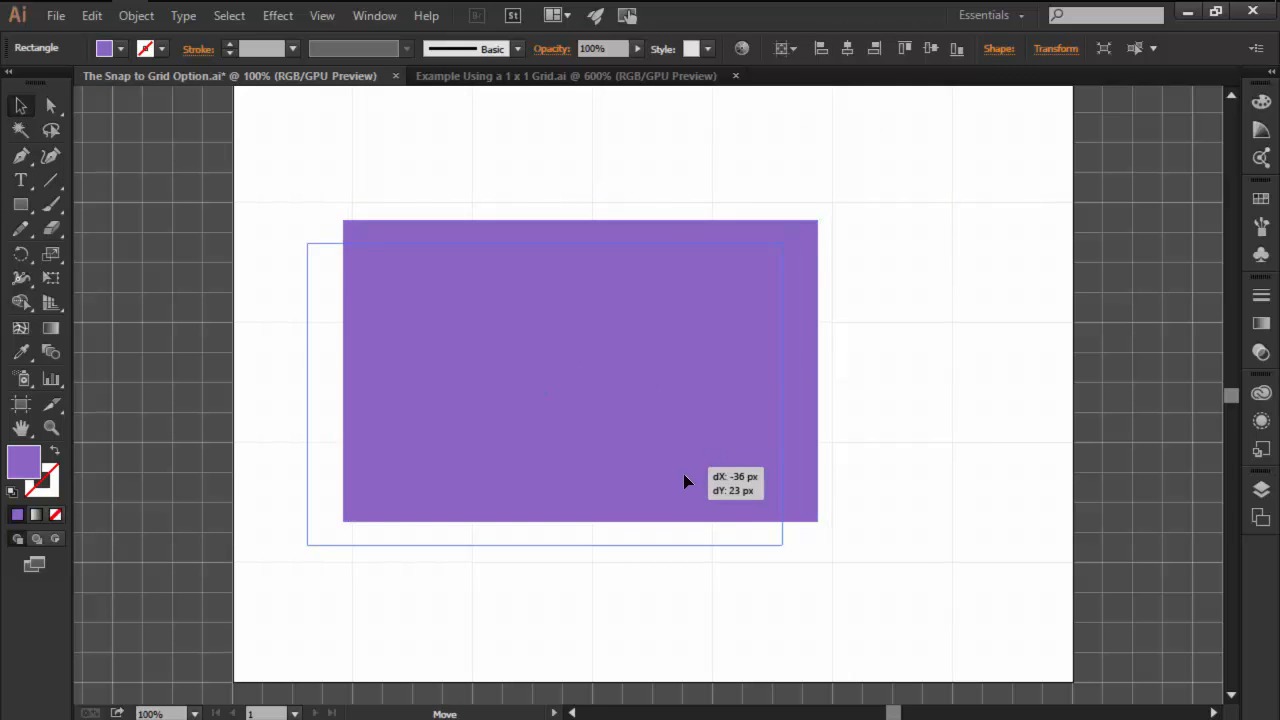 How to Use the Snap to Grid Option in Illustrator
By default, the Grid itself is hidden, so you'll first have to turn it on from within the View menu in order to be able to see it.
Go back to View menu and enable the Snap to Grid option. 

Now each time you create a new shape by clicking and dragging, you'll be able to Snap to Grid, which will allow you to easily establish a size and position for your elements.

This tool enables you to create intuitive compositions by taking advantage of the underlying grid line structure, with every shape gradually snapping to larger or smaller space gaps.
Want to see this in action? Check out the video above to see this lesson at work!

A Bit More Detail
Want to learn more about Adobe Illustrator's vast tools and settings? Check out these tutorials below:

60 Seconds?!
This is part of a series of quick video tutorials on Envato Tuts+ in which we introduce a range of subjects, all in 60 seconds—just enough to whet your appetite. Let us know in the comments what you thought of this video and what else you'd like to see explained in 60 seconds!
Want a weekly email summary?
Subscribe below and we'll send you a weekly email summary of all new Design & Illustration tutorials. Never miss out on learning about the next big thing.
Sign up
coffee addict / pixel grinder
Just another young gun coffee fanatic from Europe, designing colorful worlds one pixel at a time. When I'm not "making stuff" you can usually find me at my place, flipping news and catching up on all the crazy things happening in both the tech and design realms.
One subscription. Unlimited Downloads.