Andrei Stefan
Welcome to our Illustrator in 60 Seconds series, in which you can learn an Illustrator skill, feature, or technique in just a minute!
Illustrator in 60 Seconds: Create a Long Shadow

In today's video, I'll show you how easy it is to add a Long Shadow to any icon, using the versatile Blend Tool.
So if you want to create these sort of shadows but you don't know how, this video should have you covered.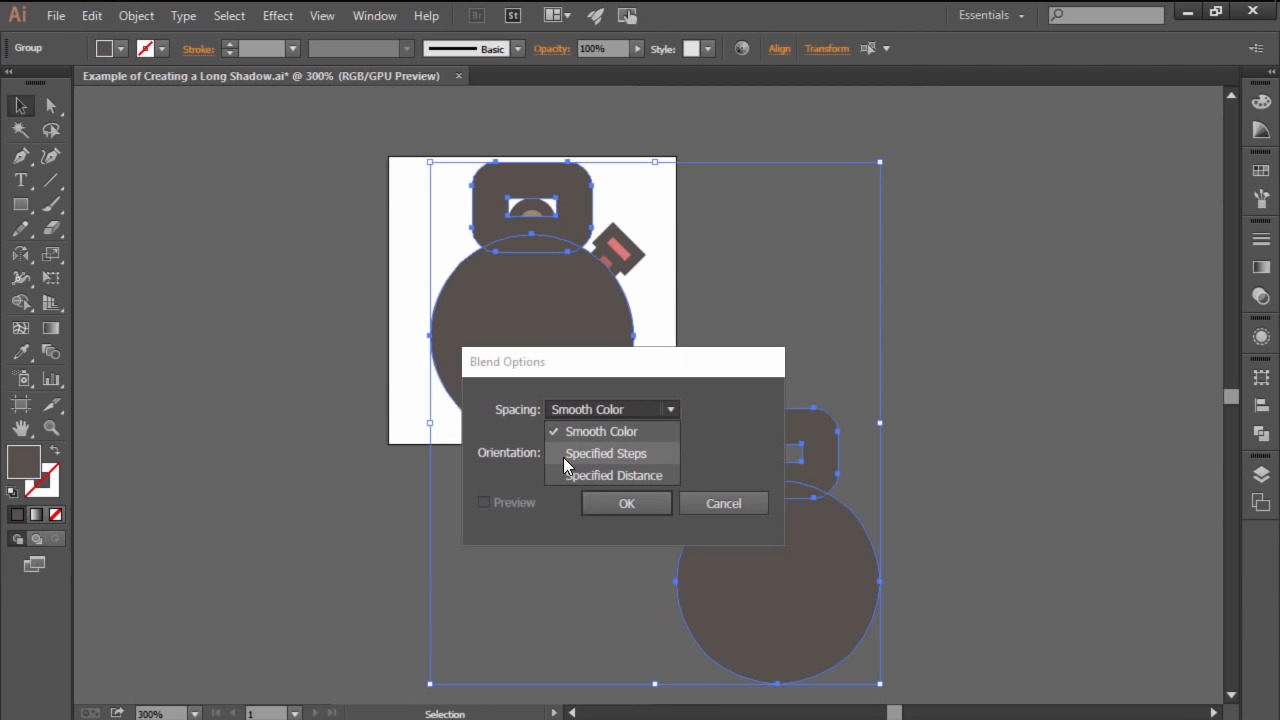 How to Create a Long Shadow Using the Blend Tool

First, zoom in on your icon and start selecting the main composing shapes we'll use to create a bare bone copy. Making sure to Group them afterwards.
Once you have your copy, select it and create another one by dragging it towards the lower right corner while holding down the Alt and Shift keys.

With both copies in place, select them and then go to Object > Blend > Blend Options, and just use Specified Steps as your Spacing Method.

Once you're done, hit OK, and then go to Object > Blend and click on Make in order to create a blend. Turn the blend into a shadow by changing its color to black.
Then lower its Opacity, making sure to Send it Backward in the arrangement.

Want to see this in action? Check out the video above to see this lesson at work!

A Bit More Detail
Want to learn more about Adobe Illustrator's vast tools and settings? Check out these tutorials below:

60 Seconds?!
This is part of a series of quick video tutorials on Envato Tuts+ in which we introduce a range of subjects, all in 60 seconds—just enough to whet your appetite. Let us know in the comments what you thought of this video and what else you'd like to see explained in 60 seconds!
Want a weekly email summary?
Subscribe below and we'll send you a weekly email summary of all new Design & Illustration tutorials. Never miss out on learning about the next big thing.
Sign up
coffee addict / pixel grinder
Just another young gun coffee fanatic from Europe, designing colorful worlds one pixel at a time. When I'm not "making stuff" you can usually find me at my place, flipping news and catching up on all the crazy things happening in both the tech and design realms.
One subscription. Unlimited Downloads.