Melody Nieves
Witamy w naszej serii poradników Photoshop w 60 sekund, dzięki której nauczysz się techniki, poznasz funkcję lub zyskasz umiejętność w programie Photoshop w ciągu zaledwie jednej minuty!
Photoshop w 60 sekund: tekstura banknotu

Przekształć swoje zdjęcia w prawdziwą walutę. Odtwórz wygląd tradycyjnej tekstury banknotu w Adobe Photoshop. W tym krótkim wideo, pokażę ci jak stworzyć prosty wzór fali za pomocą narzędzia Linia (U), a następnie stworzymy akcję Photoshopa, aby nałożyć wzór na obiekt.

Zapoznaj się z szerokim wyborem akcji tekstur Photoshopa z GraphicRiver i Envato Elements, aby błyskawicznie nałożyć ten efekt na swoje zdjęcia!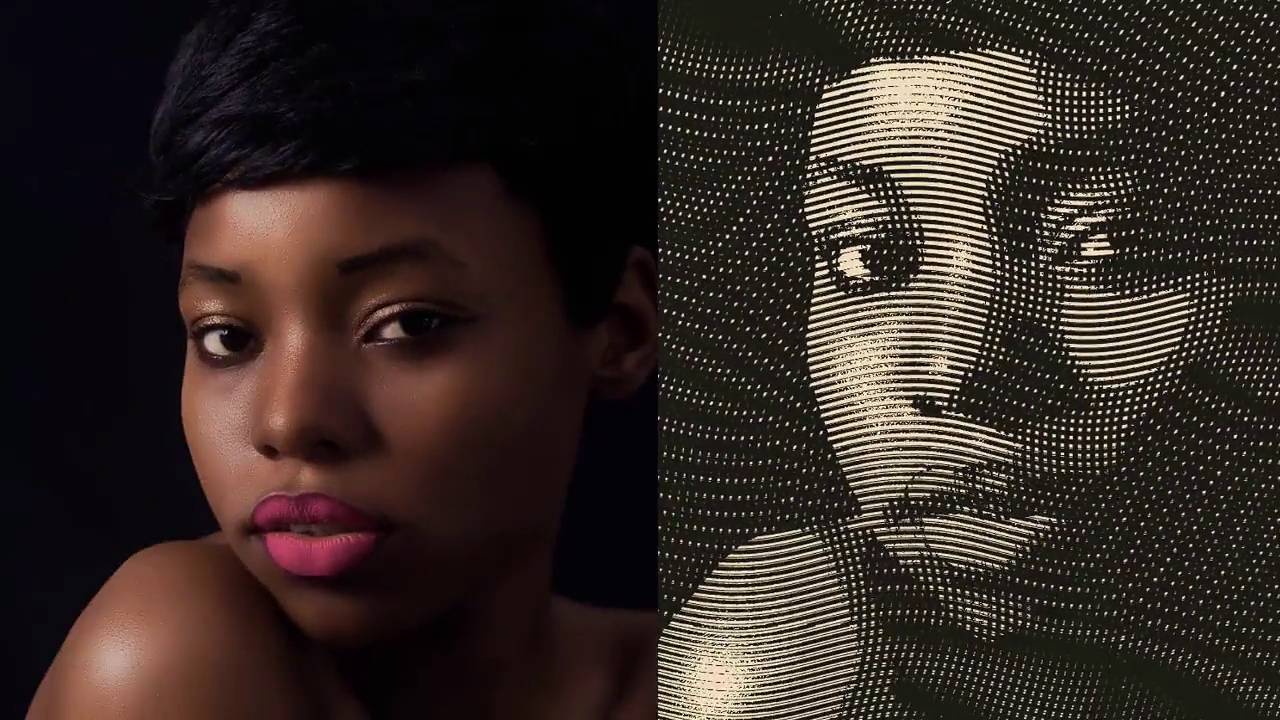 Jak stworzyć akcję tekstury banknotu

Zacznij od wzoru. Otwórz Nowy dokument o rozmiarze 2000x2000 pikseli. Użyj narzędzia Linia (U), aby narysować linię na górze o grubości 1 piksela. Następnie przejdź do Filtr > Zniekształcenie > Fala i użyj następujących ustawień, aby stworzyć falę.
Liczba generatorów: 10
Długość fali Min./Maks.: 199, 200
Amplituda Min./Maks.: 5,6
Skala: 100%

Następnie przytrzymaj klawisze ALT-SHIFT-strzałka w dół, aby stworzyć wiele warstw przesuwających się w dół. Scal wszystkie fale. Użyj narzędzia Kadrowanie (C), aby przyciąć dokument i stworzyć jeden prostokąt z identycznymi końcami fali po obu stronach.
Powiel falę pięć razy. Dla każdej warstwy dodaj grubszą linię obrysu (o 1 piksel większą) wykorzystując opcje mieszania przed rasteryzacją wszystkich stylów warstwy. Następnie, przejdź do Edycja > Zdefiniuj wzór, aby zapisać każdą falę jako osobny wzór.
Otwórz swój obraz. Ja skorzystam z portretu kobiety. Stwórz grupę operacji oraz zestaw operacji dla swojego efektu. Naciśnij przycisk nagrywania, gdy będziesz gotowy do rejestracji kolejnych kroków. Przytrzymaj CTRL-J, aby powielić swoje zdjęcie pięć razy. Dla każdej warstwy, przejdź do Obraz > Dopasowania > Próg. Zacznij od niskiego poziomu dla pierwszej warstwy, następnie zwiększaj próg dla każdej kopii o przynajmniej 20 pikseli więcej niż poprzednia.

Nałóż wypełnienie każdego wzoru fali, który stworzyłeś wcześniej na nową warstwę. Obróć kilka warstw, aby uzyskać większą różnorodność. Na koniec, wybierz pierwszą progową warstwę i przejdź do Zaznaczanie > Zakres kolorów, zmieniając główną opcję na cienie. Po wybraniu cieni, włącz widoczność jednej z warstw fali i naciśnij przycisk Warstwa maski, aby utworzyć idealną maskę. Wykonaj tę czynność dla każdej warstwy przed usunięciem progowych.

Pamiętaj, aby nacisnąć przycisk Zatrzymaj w panelu Operacje zapisując akcję dla przyszłych zdjęć.

Oto efekt końcowy.

Zachęcam do dodania odcienia zieleni, aby zmienić kolorystykę.

5 akcji tekstury Photoshopa
Goni cię czas? Nałóż błyskawiczny efekt tekstury banknotu na swoje zdjęcia wybierając jedną z niesamowitych akcji Photoshopa dostępną w GraphicRiver. Poniżej, znajduje się kilka naszych ulubionych.
Stwórz wspaniały efekt tekstury banknotu w krótkim czasie dzięki tej paczce akcji. Zawiera ona siedem niesamowitych akcji, które nakładają różne poziomy szczegółowości na twoje zdjęcia. Dzięki tej paczce, dodasz efekty koloru i wiele innych.

Świetna dla projektu okładki lub eksperymentalnego zdjęcia. Akcja umożliwia błyskawiczne stworzenie falującego efektu tekstury! Wystarczy nacisnąć przycisk odtwarzania w panelu Operacje, aby w kilka sekund cieszyć się efektem.

Aby uzyskać więcej różnorodności w rodzajach linii, zapoznaj się z tą wspaniałą akcją. Obsługuje ona wiele wersji programu Photoshop, więc możesz przetestować ją na zdjęciach w każdej wersji oprogramowania.

Przekształć dowolne zdjęcie jednym kliknięciem! Dodaj piękne odcienie dla efektu lub zachowaj oryginalne kolory ze zdjęcia dla większych możliwości. Paczka zawiera trzy profesjonalne akcje z różnymi grubościami linii. Wybierz cienką, średnią lub grubą i dopasuj efekt do swojego unikalnego stylu.

Przenieś się w przeszłość dzięki tej znakomitej akcji Photoshopa. Tworzy ona interesujący efekt tekstury banknotu przypominający prawdziwy egzemplarz! Masz do dyspozycji trzy poziomy głębi, aby uzyskać pożądanych poziom szczegółowości.

60 sekund?!
To część serii krótkich wideo poradników na Envato Tuts+, w których przedstawiamy wiele tematów, wszystkie w 60 sekund—tyle wystarczy, aby pobudzić twoją ciekawość. Daj nam znać w komentarzu, co myślisz o tym materiale wideo i co jeszcze chciałbyś zobaczyć w ciągu 60 sekund!
Want a weekly email summary?
Subscribe below and we'll send you a weekly email summary of all new Design & Illustration tutorials. Never miss out on learning about the next big thing.
Sign up
Digital Artist - CT, USA
I'm an Afro-Latina digital artist originally from Long Island, NY. I love to paint, design, and photo manipulate in Adobe Photoshop while helping others learn too. Follow me on
Instagram
or tweet me
@MelloNieves
and tell me what you'd like to see next!
Start your 7-day free trial*
*All Individual plans include a 7-day free trial for new customers; then chosen plan price applies. Cancel any time.