Monika Zagrobelna
Bienvenido a Dibujo Digital para Principiantes, una serie de video de cinco partes que le presentará métodos y herramientas en dibujo digital en Adobe Photoshop.

Curso Introductorio
El dibujo digital puede parecer una versión más fácil del bosquejo tradicional. Una tableta gráfica parece una hoja mágica de papel que elimina todos sus errores.
Sin embargo, no es tan simple. Y cuando tratas de aprender más sobre el dibujo digital, te encuentras aprendiendo sobre la pintura digital, como si fueran la misma cosa.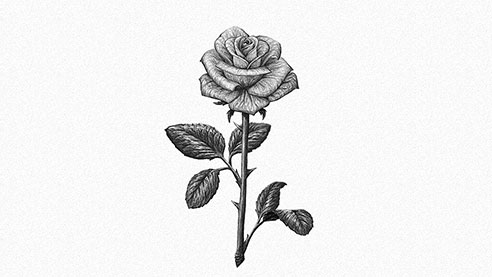 Introducción a los Dibujos y Herramientas Digitales
Para dibujar digitalmente, se necesitan dos cosas, una computadora con software especial instalado y una herramienta de dibujo. En teoría, podría dibujar en Microsoft Paint utilizando un ratón, pero esta configuración está lejos de ser ideal. Es como dibujar en arena con una piedra enorme y pesada. Usted puede hacerlo, pero no vale la pena el esfuerzo.
En este video, averigüe acerca de las tabletas gráficas y algunos de los programas disponibles.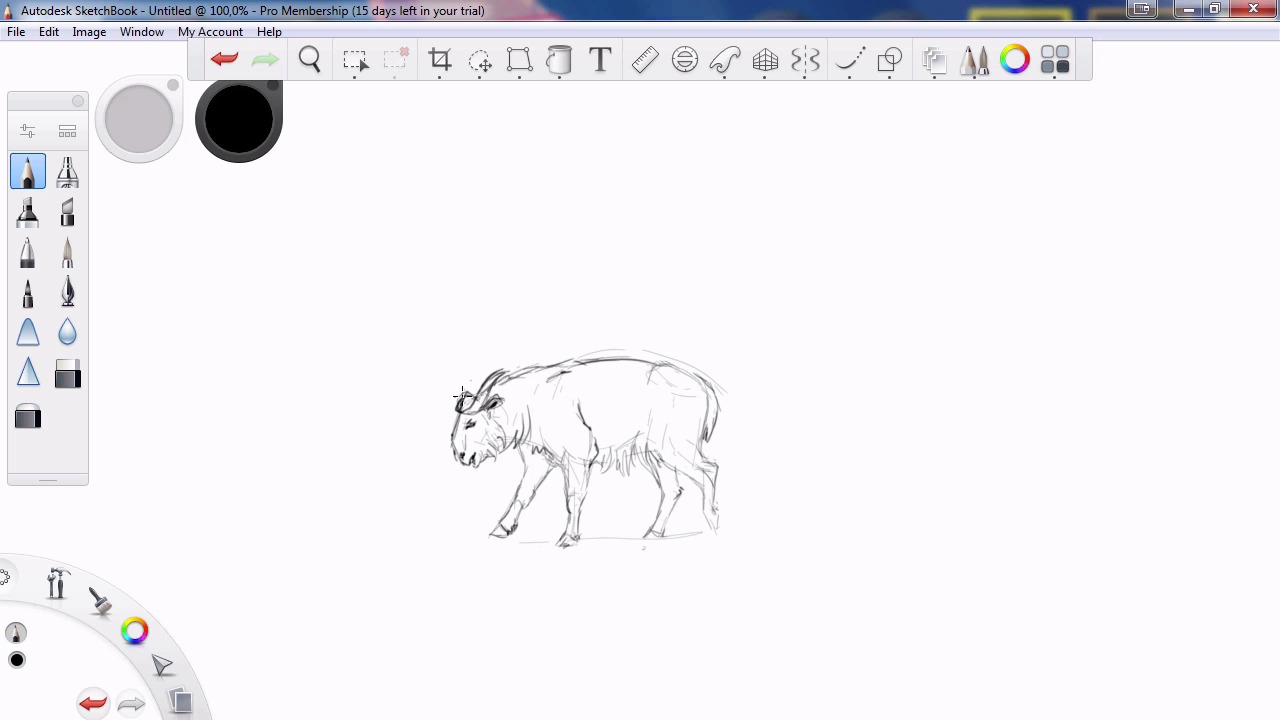 Tabletas gráficas
Para dibujar en su computadora de una manera natural, usted necesita una tableta gráfica. Una tableta gráfica consta de dos partes igualmente importantes, una superficie de dibujo y una pluma o lápiz.
El lápiz funciona como un ratón, excepto que puede mantenerlo como una herramienta de dibujo real. También registra cuán fuertemente presiona la superficie.

La superficie de dibujo pretende ser una copia de la pantalla. Al mover el lápiz sobre él, el cursor que se puede ver en la pantalla se moverá también.
Software para Dibujo Digital
En el pasado, no había un software profesional diseñado para el arte digital. Esta situación ha cambiado. Hoy en día, tenemos una variedad de programas: algunos muy caros, algunos más baratos, algunos incluso gratis. Por lo general, mientras más opciones un programa le da, más caro es.
Pero como principiante, no necesita la mayoría de estas opciones. De hecho, para el dibujo digital, sólo necesitará un programa que reconozca su tableta y la presión de su pluma. Les presentaré algunos programas utilizados con frecuencia por artistas digitales. Antes de decidir cual utilizar, puede descargar una versión de prueba o de demostración de cualquiera de ellos.
El video entra en las muchas opciones disponibles.
¿Quiere más?
Eso es todo. Photoshop puede parecer un software mágico para crear arte, pero la verdad es que no dibujará nada para ti. Sólo le ayudará a terminarlo. Si usted piensa que está listo, sígame a la siguiente lección para aprender a hacer lo mejor de las herramientas digitales en el dibujo.
Want a weekly email summary?
Subscribe below and we'll send you a weekly email summary of all new Design & Illustration tutorials. Never miss out on learning about the next big thing.
Sign up
Freelance artist, Poland
I'm a Polish artist with a great passion for creating new things—whether by drawing, digital painting, or photo manipulation. I have 10+ years of experience in using Adobe Photoshop and Adobe Illustrator, both for graphic design and for creating unique works of art as well. I hold a degree in graphic design, but nowadays I work as a freelance illustrator and a tutorial author. I specialize in creating realistic art, especially of animals, and I'm good at designing imaginary creatures in a realistic way. I'm a big fan of dragons and feline creatures! Because I learn the best by teaching, and I love sharing my skills with others, in my free time I like to create educational posts on my own blog. I also share the behind-the-scenes of my art on my Instagram. I consider myself an unofficial ambassador of Sketchbook Pro, a seriously underrated program for digital art, which I use every day in my work. You can learn more about me on the Sketchbook Blog: https://www.sketchbook.com/blog/animals-creatures-by-monika-zagrobelna
Start your 7-day free trial*
*All Individual plans include a 7-day free trial for new customers; then chosen plan price applies. Cancel any time.