Kirk Nelson
У цьому короткому 60-секундному відео, ви дізнаєтеся, як за допомогою програми Adobe Photoshop об'єднати портретне зображення з текстом, щоб створити приголомшливий портрет з тексту.

Створюємо Портрет з Тексту в програмі Photoshop
Особиста цитата - це відмінний спосіб передати свої думки і побажання.  Один з відмінних способів зв'язати себе зі своєю обраною цитатою - це додати її до портретного зображення.  Цитату можна додати в якості заголовка в резюме або на зображенні в профілі в соціальних мережах.  У будь-якому випадку, даний ефект досить легко створити за допомогою програми Photoshop.
У цьому відео-уроці, я використовував вихідне зображення дівчини, взяте на сайті PhotoDune, а також шрифт Amulhed Brush, який доступний на сайті GraphicRiver.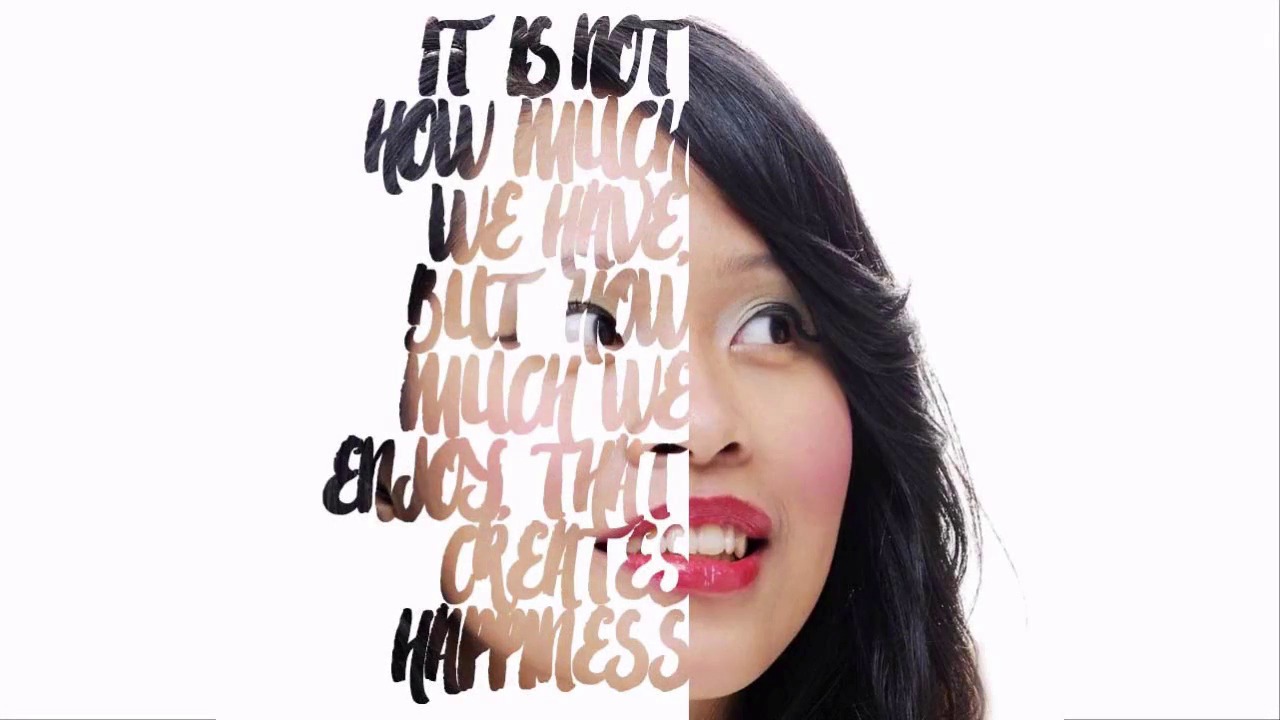 Додаємо Текст до Портрета

Крок 1
Додайте вихідне портретне зображення, розташувавши поверх шару з заднім фоном, продублюйте шар з портретним зображенням. Вимкніть видимість дубліката шару.
Крок 2
Тепер за допомогою інструменту Прямокутна область (Rectangular Marquee Tool), створіть прямокутне виділення, виділивши половину зображення.  Переконайтеся, що ви перебуваєте на оригінальному шарі з портретним зображення, а потім натисніть кнопку Додати шар-маску (Add layer mask) в нижній частині панелі шарів, щоб приховати виділену половину обличчя моделі.
Крок 3
Далі, за допомогою інструменту Горизонтальний текст (Horizontal Type Tool), розтягніть прямокутну область для введення тексту.
Визначивши область тексту на самому початку, ми будемо впевнені, що текст буде мати форму абзацу, що означає, що він автоматично буде розділений і вирівняний на рядки, і вам не доведеться робити це вручну.  Переконайтеся, щоб шар з текстом був розташований між оригінальним шаром з портретом і його дублікатом, а потім увімкніть видимість дубліката шару, перетворивши його в маску до шару з текстом, для цього, утримуючи клавішу (Alt), клацніть між цими двома шарами.
Трохи інформації
Якщо вас цікавить додаткова інформація, щодо об'єднання типографіки з фотографіями, то ознайомтеся з наступними уроками:
Want a weekly email summary?
Subscribe below and we'll send you a weekly email summary of all new Design & Illustration tutorials. Never miss out on learning about the next big thing.
Sign up
I have been working as an all around graphics geek or "Visual Information Specialist" for the past 17 years around the Washington DC Metro area. With my career spanning across almost every aspect of the design industry, I have worked from web design, to 3d animation, to logo design, to photo retouching.
One subscription. Unlimited Downloads.