Kirk Nelson
Inspiration. It's a curious thing that certain collections of words used on a particular type of image can motivate us. While it is debatable as to whether or not the inspiration actually causes life changes, crafting a motivational poster is a unique and fun way to work with type. 
Visually, blocks of text are more engaging if formatted in a way that is not perfectly straight, uniform and centered. By purposefully crafting the type so that some words draw more visual interest, you can ensure that reading the quote almost becomes an adventure in itself as our eyes explore the text as we read it. 
In this project, we explore how to use Photoshop to craft an eye-catching quote that is almost as fun to read as it is to make.

How to Work With Type in Photoshop
Photoshop doesn't have quite as many text-based tools as its cousins InDesign and Illustrator, but it does have a good set of tools for crafting text into something inspiring. In this quick video, we explore some of those features and create this inspirational poster.
This project uses this Admiring the Sea photo by ollyi, which is available for purchase on PhotoDune.
The text in this project uses the wonderfully whimsical font called Little Wonder available only on Envato Elements.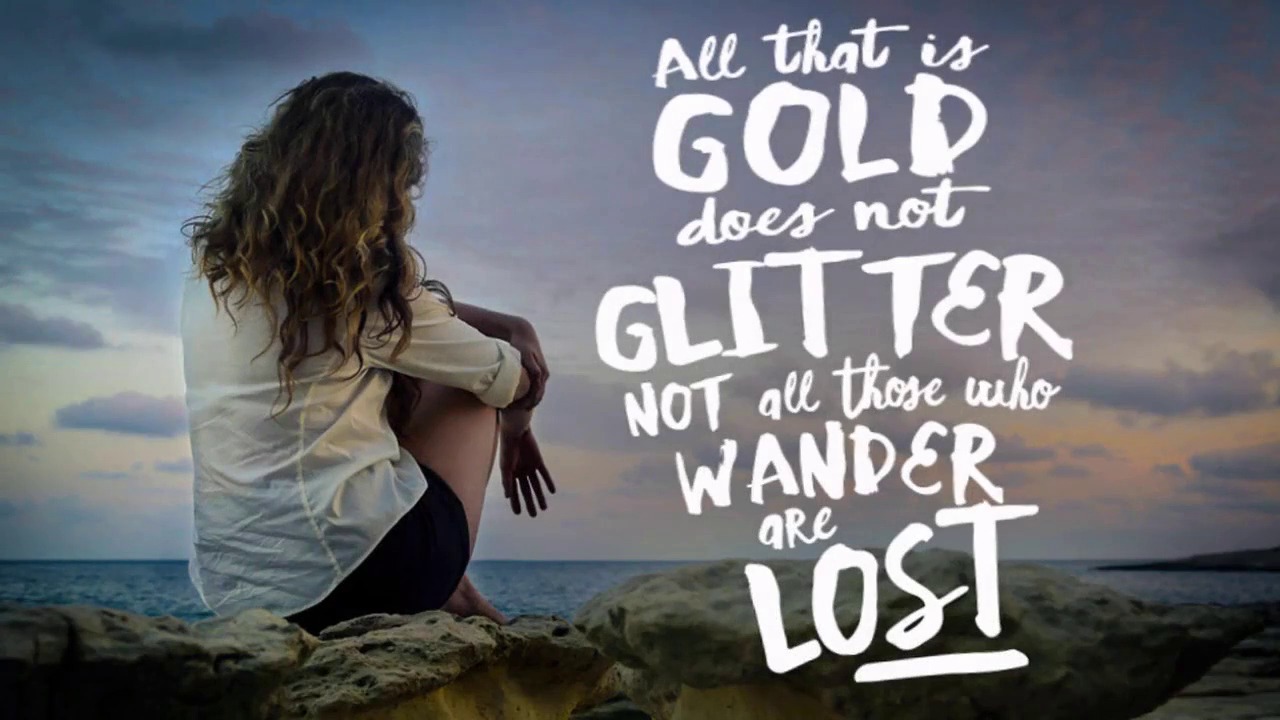 How to Create an Inspirational Poster

Step 1
The first step is selecting a background image that's dramatic and inspiring. A figure gazing off into the distance indicating someone who might be deep in thought is always a good choice. But be sure there's plenty of space to place your quote.
Step 2
In this example, we're using a font that was hand-drawn. It has a very intimate and organic feel to it. Plus this font has alternate glyphs for most of the letters to reduce any obvious visual repetition.
A Bit More Detail
Want to learn more about using type in creative ways in Photoshop? Consider the following links:
Want a weekly email summary?
Subscribe below and we'll send you a weekly email summary of all new Design & Illustration tutorials. Never miss out on learning about the next big thing.
Sign up
I have been working as an all-round graphics geek or "Visual Information Specialist" for the past 17 years around the Washington DC Metro area. With my career spanning almost every aspect of the design industry, I have worked on everything from web design to 3D animation, logo design, and photo retouching.
One subscription. Unlimited Downloads.