Read Time:
2 mins
Languages:
Vitajte v našej sérii Photoshop v 60 sekundách, v ktorej sa môžete naučiť zručnosti, vlastnosti alebo techniky vo Photoshope. A to v minúte!
Photoshop v 60 sekundách: Izolované objekty
Izolované objekty sú objekty, ktoré boli extrahované z obrázku na použitie v akomkoľvek dizajne. Od spracovanie fotografií až po plagáty a ďalšie veci, môžete dosiahnuť hŕbu úžasných kreácií s izolovanými objektmi. Máte málo času? Skúste namiesto toho túto Photoshop akciu pre jednoduché odstránenie pozadia.

Naučte sa, ako vytvoriť izolovaný objekt v krátkom videu nižšie. A prehľadajte neuveriteľný výber zdrojov na Envato Market a Envato Elements pre ešte viac úžasných možností.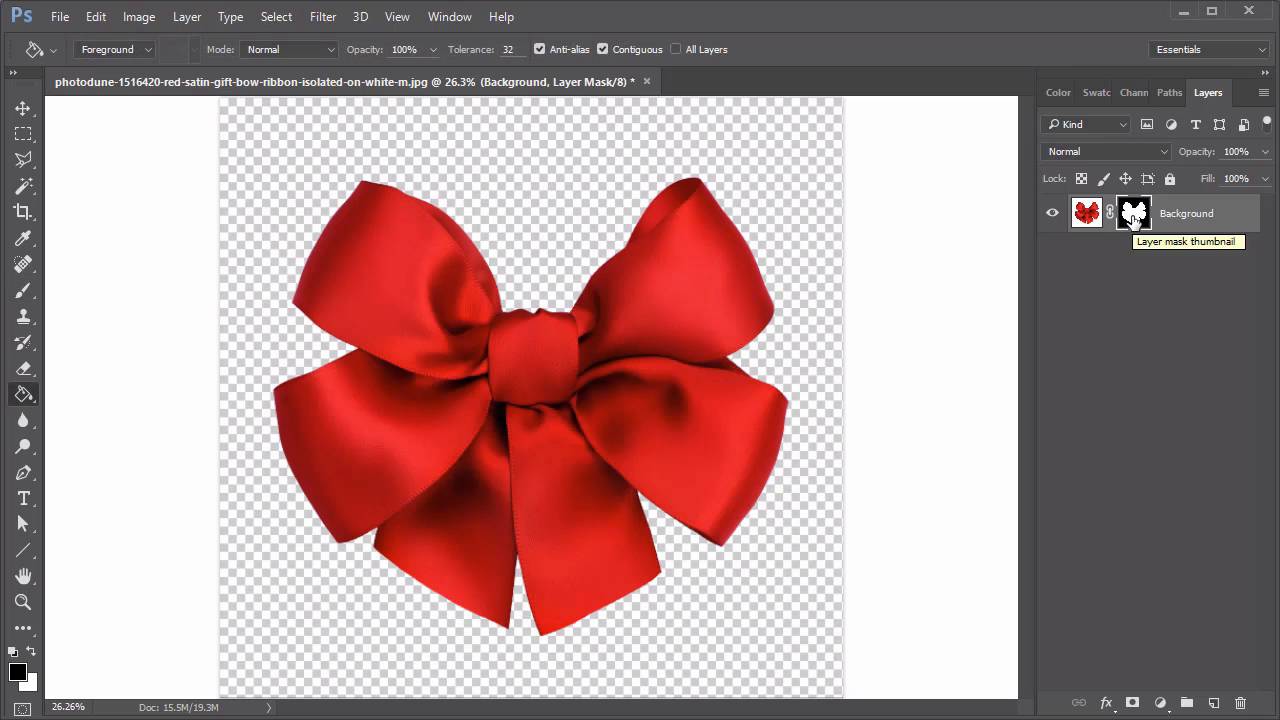 Ako vytvoriť izolovaný objekt v Photoshope

Poďme vytvoriť izolovaný objekt dvoma jednoduchými cestami. Ako prvý otvorte váš obrázok v Photoshope, ja tu použijem túto Stuhu.
Vyberte vrstvu pozadia na paneli Vrstiev a pridajte jednoducho Masku vrstvy. Teraz vyberte Nástroj štetec (B) a vyfarbite čiernou farbou bielu časť Masky vrstvy, aby ste odstránili pozadie.
Pozadie môžete jednoducho vrátiť späť pravým kliknutím na Masku a vybraním Zakázať Masku.

Druhou metódou odobratia pozadia z akéhokoľvek obrázku je použitie jedného z extrakčných nástrojov Photoshopu. Ja tu použijem Nástroj mnohouholníkové laso (L), ale Nástroj kúzelná palička (W) pracuje tiež skvele v tejto situácii Jednoducho obkreslite objekt pre vytvorenie výberu, pravým kliknutím invertuj výber a potom stlačte Zmazať na odstránenie pozadia.
Pre najlepší výsledok uložte váš izolovaný objekt ako transparentný PNG alebo PSD súbor.

Chcete to vidieť v akcii? Pozrite sa na krátke video vyššie!

Trochu detailnejšie
Naučte sa viac o nástrojoch Photoshopu od našich expertov! Pozrite sa na nasledujúce tutoriály nižšie:
60 sekúnd?!
Toto je časť zo série krátkych tutoriálov tu na Envato Tuts+, v ktorých predstavujeme rad tém, a to v 60 sekundách-akurát dosť na to, aby ste nestratili chuť. Dajte nám vedieť v komentároch, čo si myslíte o tomto videu a čo by ste chceli vysvetliť nabudúce v 60 sekundách!
Digital Artist - CT, USA
I'm an Afro-Latina digital artist originally from Long Island, NY. I love to paint, design, and photo manipulate in Adobe Photoshop while helping others learn too. Follow me on
Instagram
or tweet me
@MelloNieves
and tell me what you'd like to see next!
One subscription.
Unlimited Downloads.