Melody Nieves
Vitajte v našej sérií Photoshopu za 60 sekúnd, v ktorej sa môžete za minútu dozvedieť zručnosť, funkciu alebo techniku aplikácie Photoshop!
Photoshop za 60 sekúnd: Akcia gravírovanie

Premeňte svoje fotografie na skutočnú menu. Obnovte vzhľad tradičného efektu gravírovania peňazí v programe Adobe Photoshop. V tomto rýchlom videu vám ukážem, ako vytvoriť jednoduchý vzor vlny pomocou nástroja Line Tool (L) a potom pokračovať vytvorením aplikácie Photoshop Action, aby ste tieto vzory použili na daný predmet.

Prehliadnite neuveriteľný výber nástrojov gravírovania Photoshopu od aplikácie GraphicRiver a Envato Elements, aby ste tento efekt použili na vaše fotografie v priebehu niekoľkých sekúnd!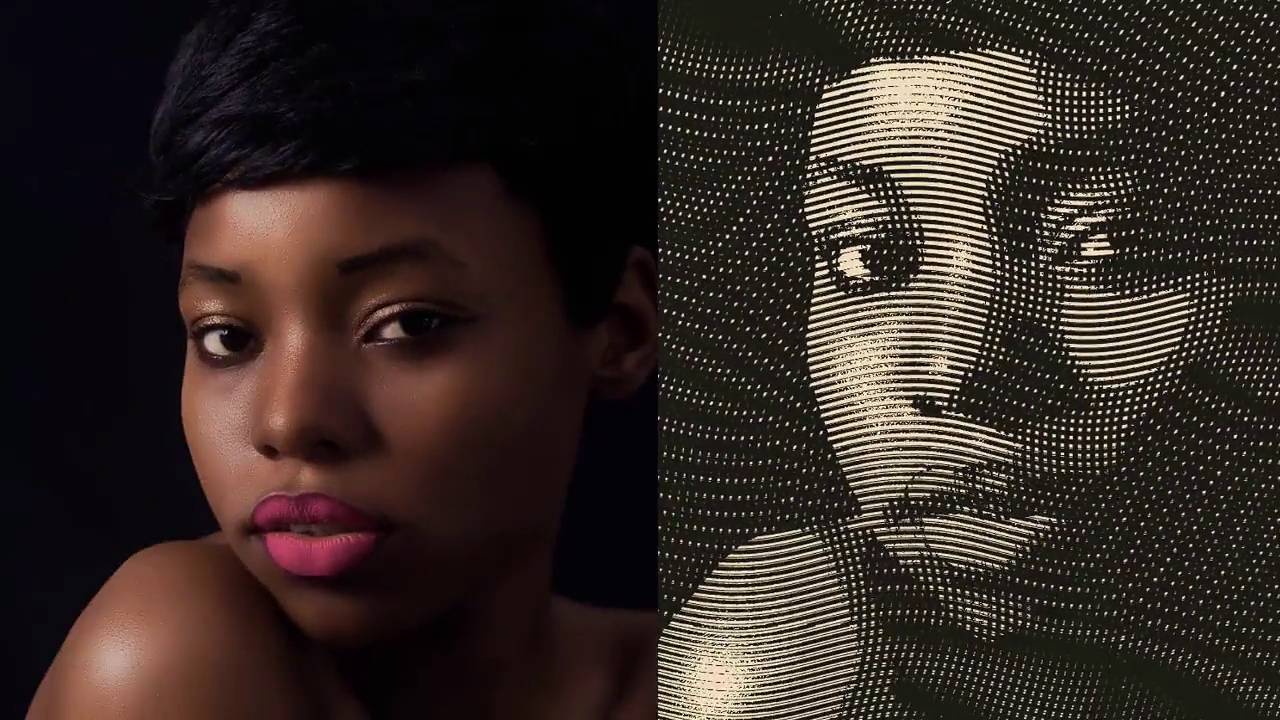 Ako vytvoriť akciu na gravírovanie peňazí

Začnite so vzorom. Otvorte veľký nový dokument v rozlíšení 2000 x 2000 pixelov. Použite nástroj Line Line (U) na vytvorenie riadku v hornej časti plátna pri 1 pixeli. Potom prejdite na Filter > Distort > Wave a pomocou nasledujúcich nastavení vytvorte rýchlu vlnu.
Počet generátorov: 10
Vlnová dĺžka Min / Max: 199, 200
Amplitúda Min / Max: 5,6
Mierka: 100%

Potom podržte klávesu Alt-Shift-Down, aby ste vytvorili veľa vlnových vrstiev, ktoré sa pohybujú smerom nadol. Zlúčiť všetky vrstvy vlny dohromady. Použite nástroj orezania (C) na Orezanie plátna tak, aby ste vytvorili jednu obdĺžnikovú škatuľu s identickými vrcholmi vlny na oboch stranách.
Duplikujte vlnovú vrstvu päťkrát. Pre každú vrstvu pridajte silnejšiu hrúbku línie (o 1 pixel väčší) pomocou možnosti Blending Options (Možnosti miešania) a potom rozložte všetky štýly vrstiev. Potom prejdite na možnosť Upraviť > Definovať vzor a uložte každú vlnu ako svoj vlastný vzor.
Otvorte obrázok. Tu budem používať tento Portrét ženy. Vytvorte rýchlu akčnú skupinu a sadu akcií pre svoj efekt. Ak ste pripravení na zaznamenanie ďalších krokov, stlačte tlačidlo Nahrávať. Podržte Control-J a duplikujte svoju fotku päťkrát. Pre každú vrstvu prejdite na položku Image > Adjustments > Threshold. Začnite s nízkou úrovňou pre prvú vrstvu a potom zvýšite prah pre každý duplikát najmenej o 20 pixelov viac ako posledný.

Použite výplň pre každý vzor vlny, ktorý ste vytvorili skôr, do svojej vlastnej novej vrstvy. Otočte niekoľko vrstiev pre väčšiu odrodovú vlnu. Nakoniec vyberte svoju prvú prahovú vrstvu a prejdite na položku Vybrať > Rozsah farieb a zmeňte hlavnú možnosť na tiene. S vybratými tieňmi odkryte viditeľnosť jednej z vrstiev vlny a stlačte tlačidlo masky vrstvy a vytvorte dokonalú masku. Vykonajte to pre každú vrstvu pred odstránením prahových

Nezabudnite stlačiť tlačidlo Stop na palete Akcie a uložiť túto akciu pre budúce fotografie.

Tu je konečný efekt.

Nebojte sa pridať odtieň zelenej pre viac farebných variácií.

Photoshopu Akcie gravírovania
Máte málo času? Aplikujte okamžitý efekt na gravírovanie peňazí vašim fotografiám výberom jednej z neuveriteľných akcií Photoshopu dostupných na zariadení GraphicRiver. A pozrite sa na niekoľko našich obľúbených nižšie!
Vytvorte úžasný efekt peňazí vygenerovaný za menej času s týmto užitočným balíkom akcií. Tento balík obsahuje sedem úžasných akcií, ktoré na vaše fotky uplatňujú rôzne úrovne detailov. Pridajte cool efekt farieb a ďalšie s týmto vynaliezavým downloadom!

Skvelé pre akýkoľvek dizajn obálky alebo experimentálne fotografie, táto akcia vám umožní rýchlo vytvoriť vlnitý rytý efekt! Jednoducho stlačte tlačidlo Play na palete Akcie, aby ste dosiahli svoj efekt niekoľkými krátkymi kliknutiami!

Pre väčšiu rôznorodosť typov riadkov, ktoré dúfame dosiahnuť, pozrite sa na túto skvelú akciu programu Photoshop. Táto akcia bola vyvinutá na podporu viacerých verzií Photoshopu, preto ju otestujte na svojich fotografiách bez ohľadu na verziu softvéru.

Transformujte ľubovoľnú fotografiu jedným kliknutím! Pridajte krásne odtiene alebo zachujte originálne farby z fotografie pre viac možností. Tento akčný balík obsahuje tri profesionálne akcie s rôznou úrovňou váhy. Vyberte si z ľahkých, stredných a ťažkých váh tak, aby zodpovedali vášmu jedinečnému štýlu.

Skok späť v čase s touto skvelou akciou Photoshopu. Táto akcia vytvára šialený efekt na gravírovanie peňazí, ktorý konkuruje skutočnej veci! Vychutnajte si akciu s tromi úrovňami hĺbky, aby ste dosiahli požadovanú úroveň detailov.

60 sekúnd ?!
Toto ječasť série rýchlych video tutoriálov na Envato Tuts +, v ktorých predstavujeme celý rad predmetov, a to všetko za 60 sekúnd - toľko, čo vám pomôže nakopnúť apetít. Dajte nám vedieť v komentároch, čo si myslíte o tomto videu a čo ešte chcete vysvetliť za 60 sekúnd!
Want a weekly email summary?
Subscribe below and we'll send you a weekly email summary of all new Design & Illustration tutorials. Never miss out on learning about the next big thing.
Sign up
Digital Artist - CT, USA
I'm an Afro-Latina digital artist originally from Long Island, NY. I love to paint, design, and photo manipulate in Adobe Photoshop while helping others learn too. Follow me on
Instagram
or tweet me
@MelloNieves
and tell me what you'd like to see next!
One subscription. Unlimited Downloads.