Read Time:
1 min
Languages:
Ações do Photoshop
Ações do Photoshop são alguns dos itens mais vendidos e disponíveis na Envato Market. Elas proveem uma forma fácil de criar efeitos gráficos complexos com qualquer imagem em segundos. Elas costumam incluir controles que nos permitem customizar a aparência do efeito final. Nesse tutorial rápido exploraremos como instalá e usa a Ação de Photoshop Fracture.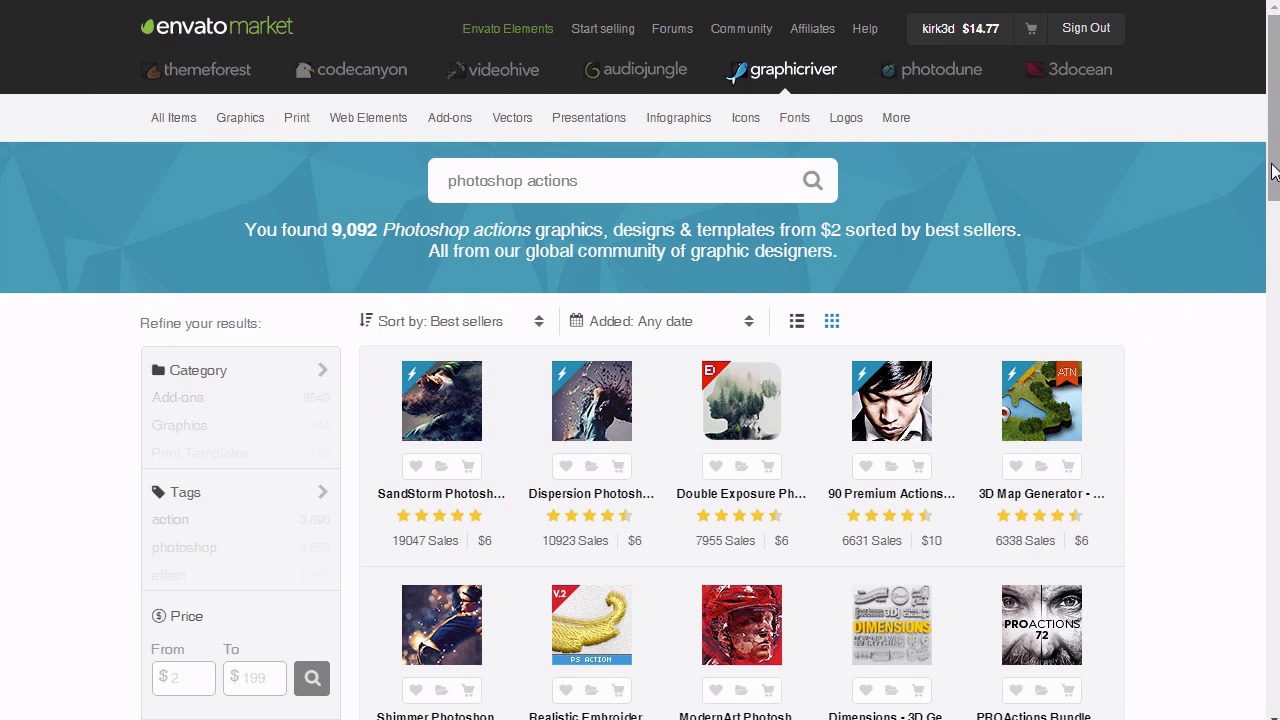 O Que É uma Ação do Photoshop?
No Photoshop, ações permitem a gravação e reprodução de conjunto de passos. Assim, podemos aplicar o efeito gravado sem ter de reproduzir os efeitos manualmente. Isso pode ajudar a economizr tempo já que podemos gravar as tarefas repetitivas no trabalho como uma ação customizada.
E essa ação pode ser reproduzida rapidamente, apertando um botão. Ações do Photoshop tem um enorme potencial já que podem ser usadas para criar efeitos complexos e intrincados rapidamente.
Um Pouco Mais de Detalhe
Que saber mais sobre Ações do Photoshop? Considere esse links para aprender mais sobre esse recurso poderoso.
I have been working as an all around graphics geek or "Visual Information Specialist" for the past 17 years around the Washington DC Metro area. With my career spanning across almost every aspect of the design industry, I have worked from web design, to 3d animation, to logo design, to photo retouching.
One subscription.
Unlimited Downloads.