Kirk Nelson
Nesse rápido vídeo de 60 segundos, aprenderemos a usar o Adobe Photoshop para combinar um retrato com tipografia em um retrato citação atrativo.

Criando um Retrato Citação no Photoshop
Um citação pessoal é uma ótima forma de comunicar nossos próprios valores e crenças. Uma ótima forma de associar-nos à citação selecionada é criá-la num retrato. Podemos usá-la em cabeçalho de um currículo ou foto de perfil na mídia social. De qualquer modo, é um processo simples de fazer no Photoshop.
O projeto abaixo usa a foto Girl Looking Away da PhotoDune e a fonte Amulhed Brush da GraphicRiver.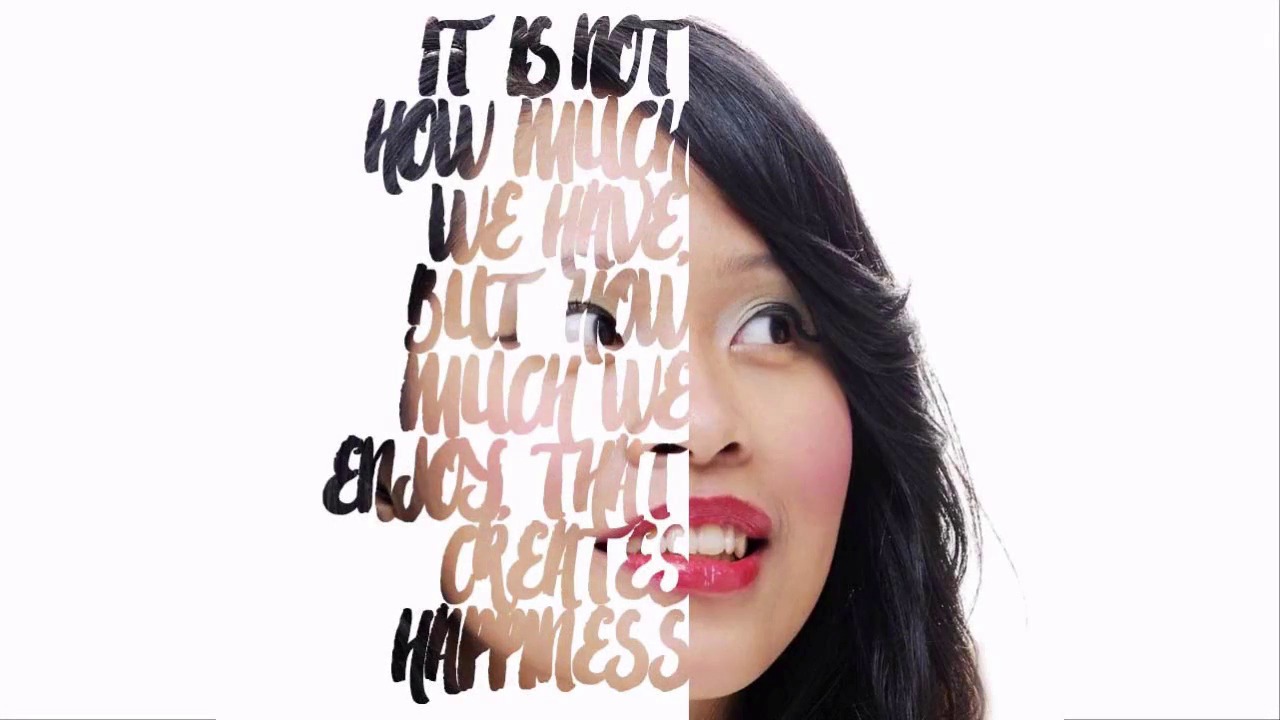 Como Criar um Retrato Citação

Passo 1
Começando com um retrato em sua própria camada acima de um plano de fundo de cor sólida, dupliquemo-no arrastando sua camada para o ícone de nova camada. Escondamos a cópia.
Passo 2
Agora, usemos a Ferramenta de Corte Retangular para criar uma seleção retangulr ao redor de metade do retrato. Tenhamos certeza que a camada do retrato original é a camada ativa e adicionemos uma camada de máscara apertando o botão no painel Camadas pra esconder metade do rosto da modelo.
Passo 3
Então, usemos a Ferramenta de Texto Horizontal para criar uma área retangular onde o texto ficará.
Ao definir a área primeiro, garantimos que ele será adicionado como um parágrafo, garantindo quebra automática de linha, assim não precisamos fazê-lo manualmente. Garantamos que a camada do texto está entre a do retrato original e de sua cópia e então revelemos a camada de cópia e a prendamos ao texto apertando Alt ou Option e clicando entre as duas camadas.
Um Pouco Mais de Detalhe
Se tiver interesse em aprender mais sobre combinar tipografia com fotos, dê uma olhada nos links abaixo:
Want a weekly email summary?
Subscribe below and we'll send you a weekly email summary of all new Design & Illustration tutorials. Never miss out on learning about the next big thing.
Sign up
I have been working as an all-round graphics geek or "Visual Information Specialist" for the past 17 years around the Washington DC Metro area. With my career spanning almost every aspect of the design industry, I have worked on everything from web design to 3D animation, logo design, and photo retouching.
One subscription. Unlimited Downloads.