Monika Zagrobelna
Nessa liçã em vídeo, mostraremos as ferramentas básicas do Adobe Photoshop que usaremos para criar desenhos digitais. Apresentaremos configurações importantes que facilitarão o processo.

Lembre-se de ver a lição anterior, Introdução às Ferramentas, e baixe os arquivos fontes do curso.
Antes de Começar a Desenhar
Nessa lição, mostraremos como desenhar digitalmente. Desenho digital não é uma versão simplificada do desenho tradicional, onde podemos usar a borracha indefinidamente. Há mais no processo e explicaremos isso.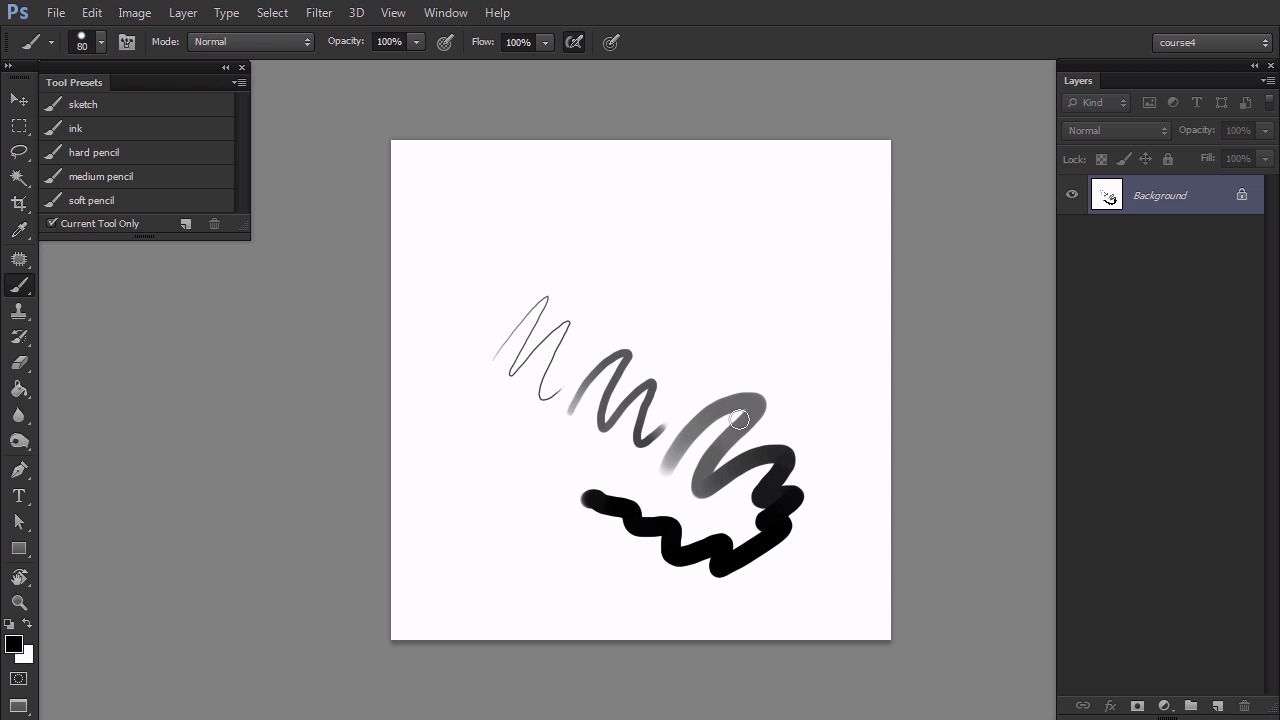 O vídeo mostras vários dos recursos diferentes que precisamos saber para continuar nossas jornada no desenho digital. Eis alguns que explicaremos.
Camadas
A maior vantagem da arte digital é a possibilidade das camadas.
Elas permitem-nos criar certas partes dos desenhos, de forma separada, e, assim, modificá-las individualmente sem afetar as outras, sem contar que são simples de usar.
Pincéis
Mencionamos antes que Photoshop não foi criada para arte digital. Logo, não possui ferramentas que lembre as tradicionais. Contudo, permite-nos criar nossos próprios pinceis. Assim, com um pouco de tempo e esforço, podemos criar algo parecido a um pincel ou ponta de caneta esferográfica.
Quer Mais?
Estamos prontos para começar a esboçar. Descanse se necessário e vemo-nos na próxima lição.
Want a weekly email summary?
Subscribe below and we'll send you a weekly email summary of all new Design & Illustration tutorials. Never miss out on learning about the next big thing.
Sign up
Freelance artist, Poland
I'm a Polish artist with a great passion for creating new things—whether by drawing, digital painting, or photo-manipulation. I have 10+ years of experience in using Adobe Photoshop and Adobe Illustrator, both for graphic design and for creating unique artworks as well. I hold a degree in graphic design, but nowadays I work as a freelance illustrator and a tutorial author. I specialize in creating realistic art, especially of animals, and I'm good at designing imaginary creatures in a realistic way. I'm a big fan of dragons and feline creatures! Because I learn the best by teaching, and I love sharing my skills with others, in my free time I like to create educational posts on my own blog. I also share the behind-the-scenes of my artworks on my Instagram. I consider myself an unofficial ambassador of Sketchbook Pro, a seriously underrated program for digital art, which I use every day in my work. You can learn more about me on the Sketchbook Blog: https://www.sketchbook.com/blog/animals-creatures-by-monika-zagrobelna
One subscription.
Unlimited Downloads.