Monika Zagrobelna
Bem vindo ao Desenho Digital para Iniciantes, uma série de videos em cinco partes, introduzindo aos métodos e ferramentas do desenho digital com Adobe Photoshop.

Introdução do Curso
Desenho digital pode parecer uma versão mais fácil do esboço tradicional. Um tablet gráfico parece uma folha mágica de papel que remove todos nossos erros.
Contudo, não é tão simples. E quando tentamos aprender mais sobre desenho digital, vemo-nos aprendendo sobre pintura digital, como se fossem a mesma coisa.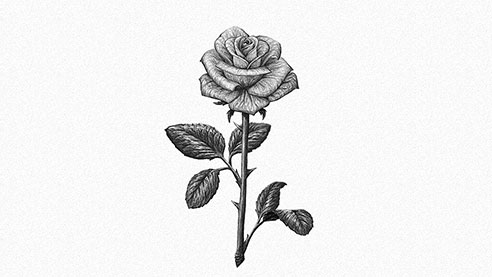 Introdução ao Desenho Digital e Ferramentas
Para desenhar digitalmente, precisamos de duas coisas: um computador com software especial instalado e ferramenta de desenho. Em teoria, podemos desenha no Paint usando o mouse, mas está longe do ideal. É como desenhar na areia com uma pedra grande e pesada. É possível, mas não vale a pena.
Nesse vídeo, veremos tablets gráficas e alguns softwares disponíveis.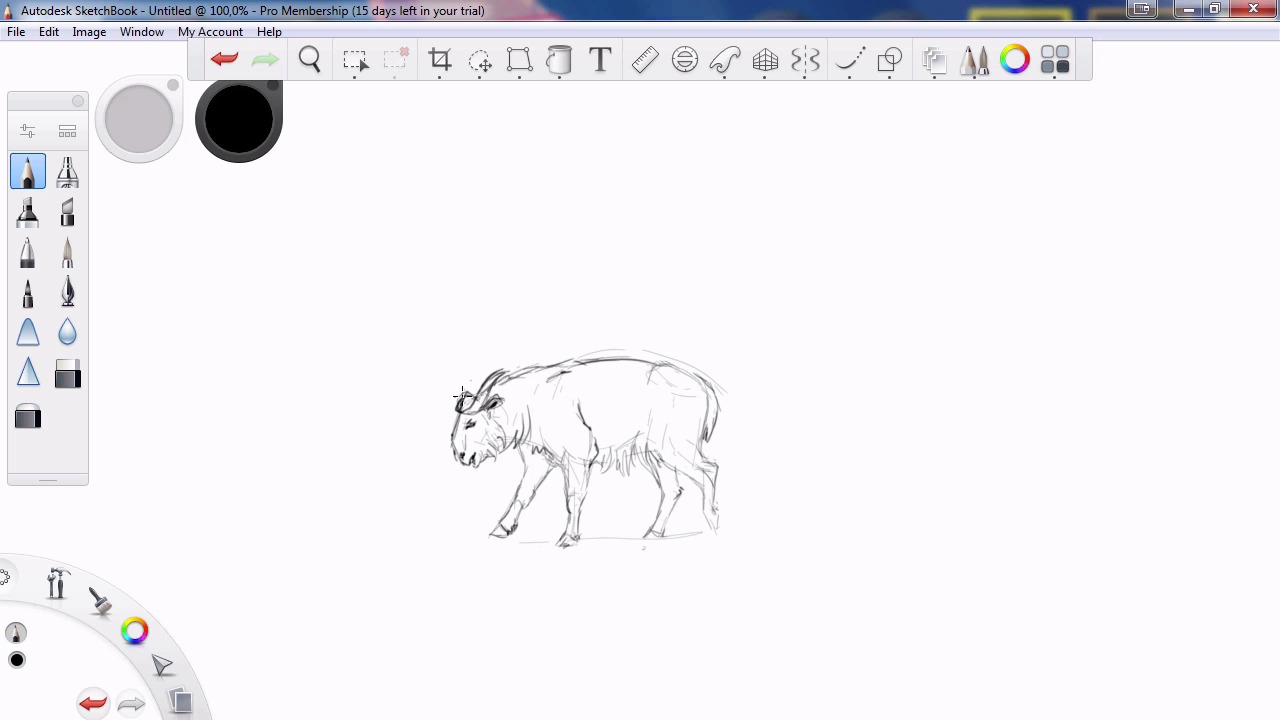 Tablets Gráficos
Para desenhar no computador, de forma natural, precisamos de tablet gráfico. Um tablet gráfico consiste de duas partes importantes: uma superfície de desenho e uma caneta.
A caneta é como um mouse, mas podemos segurá-la como uma caneta ou lápis. Também registra a pressão feita na superfície.

A superfície de desenho é como se fosse uma cópia da tela. Ao mover a caneta sobre ela, o curso moverá pela tela também.
Software para Desenho Digital
No passado, não tinha software profissional projetado para arte digital. A situação mudou. Hoje, temos vários: alguns bem caros, outros baratos, até gratuitos. Geralmente, quanto mais opções o app tiver, mais caro é.
Mas, sendo iniciante, não precisamos da maioria delas. Na verdade, para desenho digital, só precisamos um programa que reconheça um tablet e a pressão da caneta. Apresentaremos alguns usados por artistas profissionais. Antes de decidir qual usar, podemos baixar a versão de teste de qualquer um deles.
O vídeo mostrará várias opções disponíveis.
Quer Mais?
Isso é tudo. O Photoshop pode parecer um software mágico para criar arte, mas a verdade é que ele não desenha por você. Ele apenas ajudará a finalizar. Se achar que está pronto, acompanhe a próxima lição para aprender como usar o melhor dessas ferramentas.
Want a weekly email summary?
Subscribe below and we'll send you a weekly email summary of all new Design & Illustration tutorials. Never miss out on learning about the next big thing.
Sign up
Freelance artist, Poland
I'm a Polish artist with a great passion for creating new things—whether by drawing, digital painting, or photo-manipulation. I have 10+ years of experience in using Adobe Photoshop and Adobe Illustrator, both for graphic design and for creating unique artworks as well. I hold a degree in graphic design, but nowadays I work as a freelance illustrator and a tutorial author. I specialize in creating realistic art, especially of animals, and I'm good at designing imaginary creatures in a realistic way. I'm a big fan of dragons and feline creatures! Because I learn the best by teaching, and I love sharing my skills with others, in my free time I like to create educational posts on my own blog. I also share the behind-the-scenes of my artworks on my Instagram. I consider myself an unofficial ambassador of Sketchbook Pro, a seriously underrated program for digital art, which I use every day in my work. You can learn more about me on the Sketchbook Blog: https://www.sketchbook.com/blog/animals-creatures-by-monika-zagrobelna
Scroll to top
Start your 7-day free trial*
*All Individual plans include a 7-day free trial for new customers; then chosen plan price applies. Cancel any time.