Melody Nieves
Aqui está o nosso tutorial final em nossa série de quatro partes chamada: Como Criar Ícones Flat no Affinity Designer.
Se você ainda não viu, certifique-se de conferir a Parte Três desta série, onde você vai aprender a como criar um ícone de cestinha de compras e um ícone de vestido.

Encontra mais Cursos de Ilustração e Design incríveis na Envato Tuts+. E consiga recursos vetoriais surpreendentes para os seus projetos na Envato Market.

Como Criar um Ícone de Caminhão de Carga
Neste último tutorial, Yulia Sokolova vai mostrar a você como criar um ícone de caminhão de carga colorido. Aprenda como desenhar o design mais detalhado usando uma combinação de dicas que já aprendemos.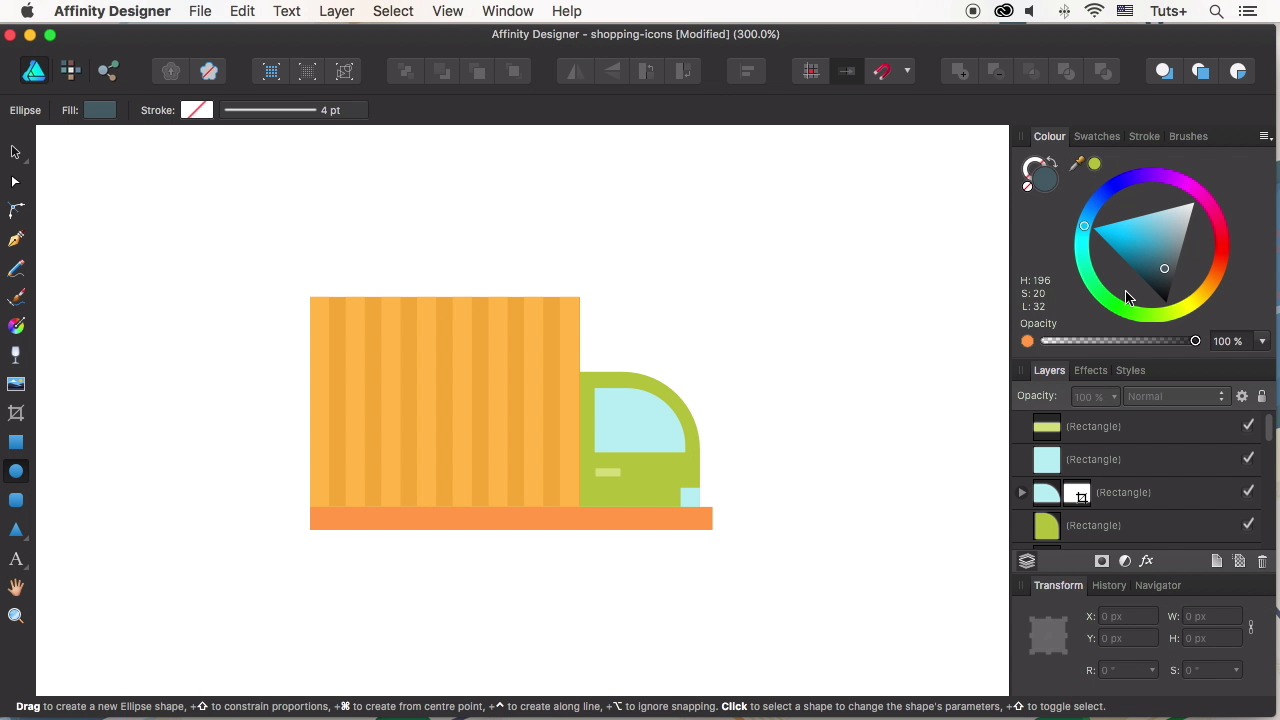 Use a Ferramenta Retângulo (M) para criar duas formas base de cor laranja para o caminhão. Ajuste o tamanho com o painel de Transformar.

Em seguida, altere a cor do segundo retângulo para verde. Modifique a forma da cabine do caminhão para uma curva mais arredondada.

Duplique a forma da cabine do caminhão e deixe-a menor. Use esta forma para criar uma janela azul clara antes de ajustar o tamanho com a Ferramenta Cortar Vetor.
Agora use a Ferramenta Retângulo (M) para criar a parte inferior do caminhão. Use a mesma ferramenta para criar detalhes adicionais, como o parachoque do caminhão e a maçaneta da porta.
Adicione mais detalhes ao caminhão. Use a Ferramenta Retângulo (M) para criar uma fileira de listras ao longo da lateral. Em seguida, use a Ferramenta Elipse (M) para criar um conjunto de rodas na parte inferior.
Personalize ainda mais o design com um simples desenho de uma seta. Crie primeiro uma rápida forma retangular, e então adicione uma seta bem preenchida com a cor vermelha em uma das pontas da primeira forma com a Ferramenta Seta.

Finalize este ícone usando o estilo que criamos anteriormente. Aplique-o em uma base circular de cor azul clara antes de adicionar uma linda sombra longa para um efeito mais moderno.

Aqui está o resultado final.

Trabalho Incrível! Você Terminou!

Neste curso, você aprendeu quão fácil é criar lindos ícones flat usando simples ferramentas e formas no Affinity Designer. Continue aprendendo mais sobre suas operações e funções especiais para criar um melhor fluxo de trabalho.

Eu espero que você tenha gostado deste tutorial. Aqui está uma recapitulação da instrutora Yulia Sokolova que cobre tudo o que aprendemos com esta série.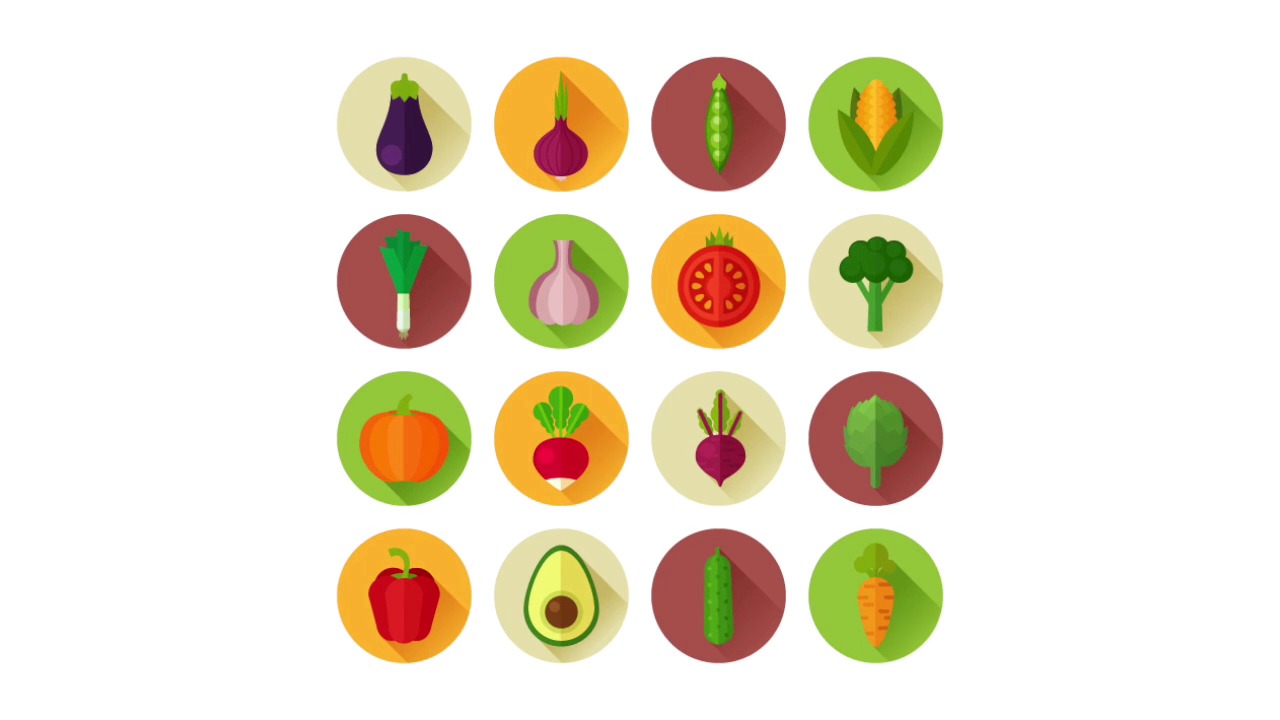 Quer Mais?

Aprenda mais sobre o Affinity Designer a partir do curso intensivo dos nossos tutoriais. Compartilhe os seus resultados com a gente, e deixe-nos saber o quanto você gostou do curso nos comentários abaixo.
Encontre arquivos criativos para os seus projetos na Envato Elements.

E para mais tutoriais utéis, confira os tutoriais a seguir para aprender mais com os nossos especialistas!

Want a weekly email summary?
Subscribe below and we'll send you a weekly email summary of all new Design & Illustration tutorials. Never miss out on learning about the next big thing.
Sign up
Digital Artist - CT, USA
I'm an Afro-Latina digital artist originally from Long Island, NY. I love to paint, design, and photo manipulate in Adobe Photoshop while helping others learn too. Follow me on
Instagram
or tweet me
@MelloNieves
and tell me what you'd like to see next!
One subscription. Unlimited Downloads.