Read Time:
1 min
Languages:
Akcje w Photoshopie
Akcje w Photoshopie są jedną z najpopularniejszych pozycji dostępnych w Envato Market. Akcje w prosty sposób umożliwiają stworzenie złożonych efektów graficznych w kilka chwil wykorzystując dowolny obraz. Często zawierają elementy sterujące pozwalające na dostosowanie wyglądu efektu końcowego. W tym krótkim wideo, dowiemy się jak zainstalować i korzystać z Fracture Photoshop Action.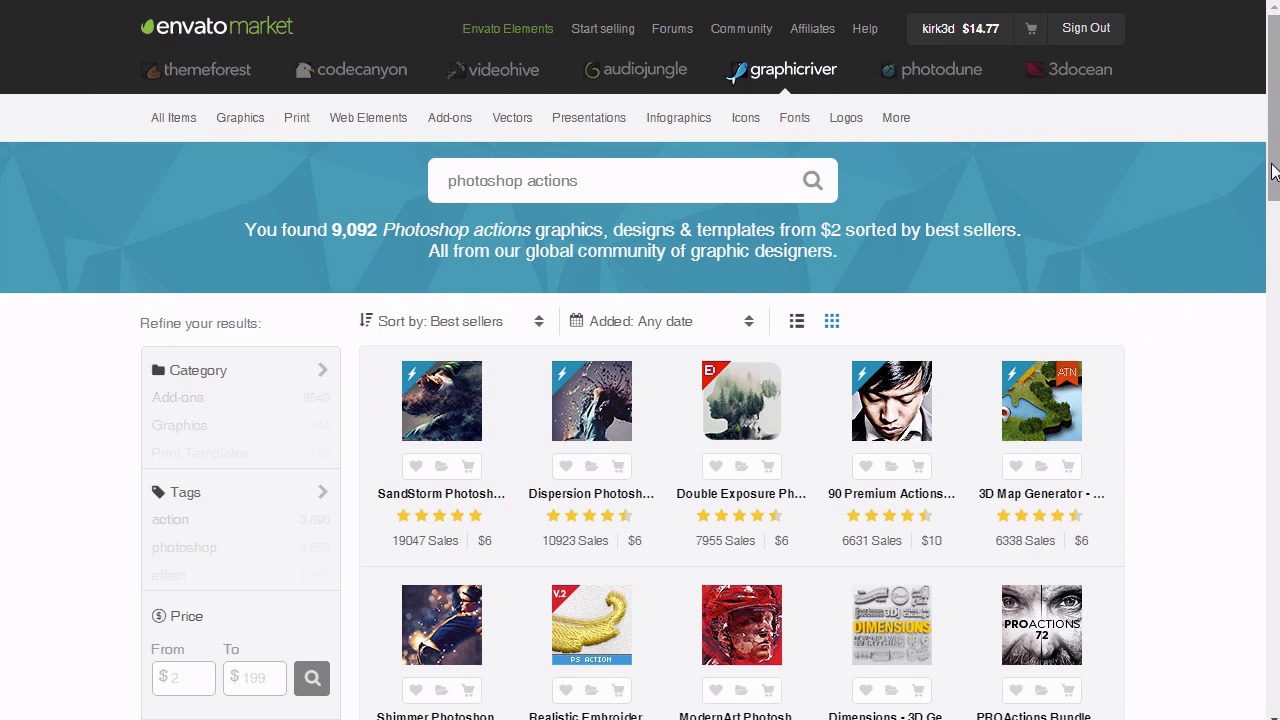 Co to jest akcja w Photoshopie?
W Photoshopie, akcje pozwalają na nagrywanie i odtwarzanie serii etapów. Dzięki temu, możesz błyskawicznie zastosować nagrany efekt bez potrzeby ręcznego odtwarzania etapów. To narzędzie oznacza ogromną oszczędność czasu, ponieważ można określać powtarzające się zadania i zapisywać te etapy jako własne akcje.
Następnie, akcja może być błyskawicznie odtworzona po naciśnięciu przycisku. Akcje w Photoshopie maja ogromny potencjał, gdyż z łatwością mogą być użyte do tworzenia bardzo złożonych efektów w krótkim czasie.
Trochę więcej szczegółów
Chcesz dowiedzieć się więcej o akcjach w Photoshopie? Przejrzyj te poradniki, aby poszerzyć swoją wiedzę na temat tego narzędzia.
I have been working as an all around graphics geek or "Visual Information Specialist" for the past 17 years around the Washington DC Metro area. With my career spanning across almost every aspect of the design industry, I have worked from web design, to 3d animation, to logo design, to photo retouching.
One subscription.
Unlimited Downloads.