Kirk Nelson
W tym krótkim 60 sekundowym wideo, nauczysz się jak wykorzystać Adobe Photoshop do połączenia portretu i typografii w atrakcyjny portret z cytatem.

Jak stworzyć portret z cytatem w Photoshopie
Osobisty cytat jest dobrym sposobem przekazywaniem własnych wartości i przekonań. Świetnym sposobem na powiązanie własnej osoby z wybranym cytatem jest wkomponowaniem go w portret. Rezultat można użyć jako nagłówek CV lub zdjęcie profilowe na portalu społecznościowym. W każdym razie, to wystarczająco prosty do wykonania proces w programie Photoshop.
Poniższy projekt wykorzystuje zdjęcie dziewczyny patrzącej w prawo z PhotoDune i czcionkę Amulhed Brush z GraphicRiver.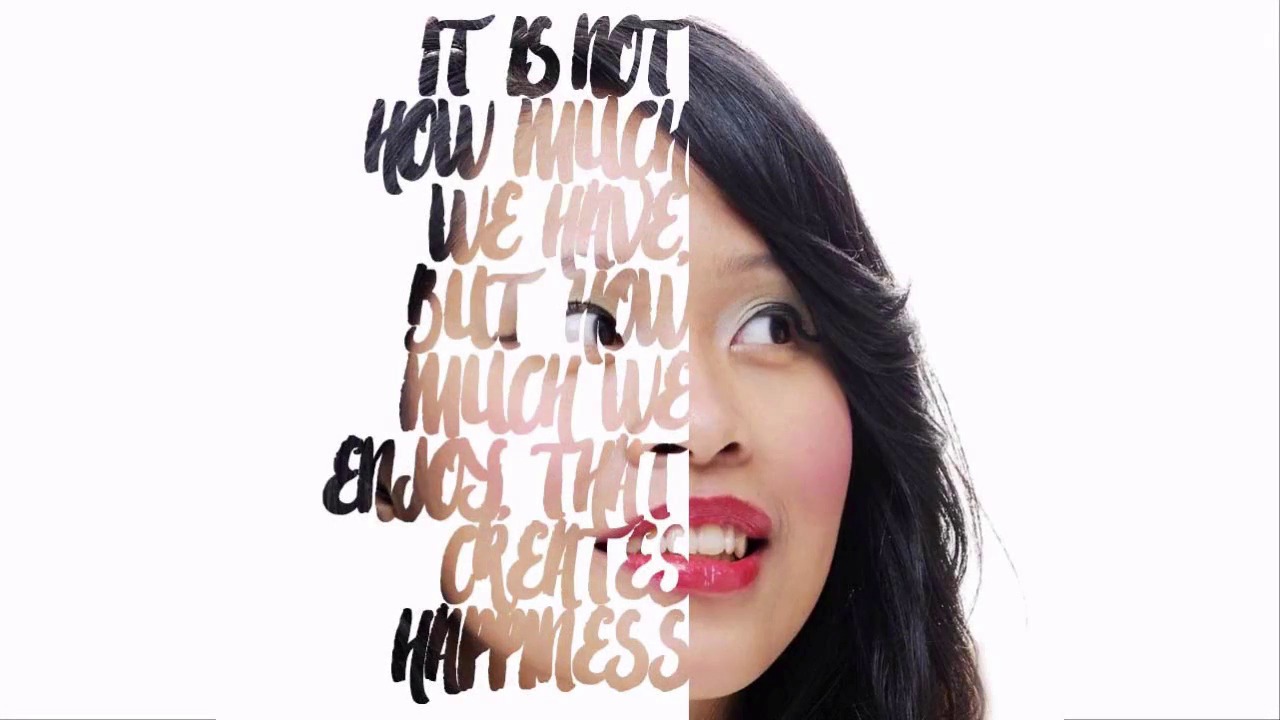 Jak stworzyć portret z cytatem

Krok 1
Rozpocznij od portretu jako warstwy nad białym tłem i powiel go przeciągając jego warstwę nad ikonę nowej warstwy. Następnie ukryj kopię.
Krok 2
Następnie użyj Zaznaczania prostokątnego, aby stworzyć prostokątne zaznaczanie na połowie obrazu. Upewnij się, że oryginalna warstwa jest aktywna i użyj przycisku dodawania maski na dole panelu Warstwy, aby ukryć połowę twarzy modelki.
Krok 3
Następnie użyj Tekstu poziomego, aby dodać prostokątny obszar dla tekstu.
Określając obszar tekstu, mamy pewność, że tekst zostanie dodany jako paragraf, co oznacza, że zostanie automatycznie zawinięty i nie trzeba będzie robić tego ręcznie. Upewnij się, że warstwa tekstowa jest umieszczona między oryginalnym portretem  i jego kopią, następnie odkryj kopię i przytnij ją do tekstu przytrzymując klawisz ALT lub Option i kliknij między dwiema warstwami.
Trochę więcej szczegółów
Jeśli chcesz się dowiedzieć więcej o łączeniu typografi ze zdjęciami, zapoznaj się z poniższymi poradnikami:
Want a weekly email summary?
Subscribe below and we'll send you a weekly email summary of all new Design & Illustration tutorials. Never miss out on learning about the next big thing.
Sign up
I have been working as an all around graphics geek or "Visual Information Specialist" for the past 17 years around the Washington DC Metro area. With my career spanning across almost every aspect of the design industry, I have worked from web design, to 3d animation, to logo design, to photo retouching.
Scroll to top
Start your 7-day free trial*
*All Individual plans include a 7-day free trial for new customers; then chosen plan price applies. Cancel any time.