Kezz Bracey
Font yang digunakan di dalam web memerlukan file yang di-load dari salah satu dari dua tempat berikut: dari sistem pengunjung itu sendiri, atau dari web server. Mari kita lihat sekilas font web dalam enam puluh detik!

Memahami Font Web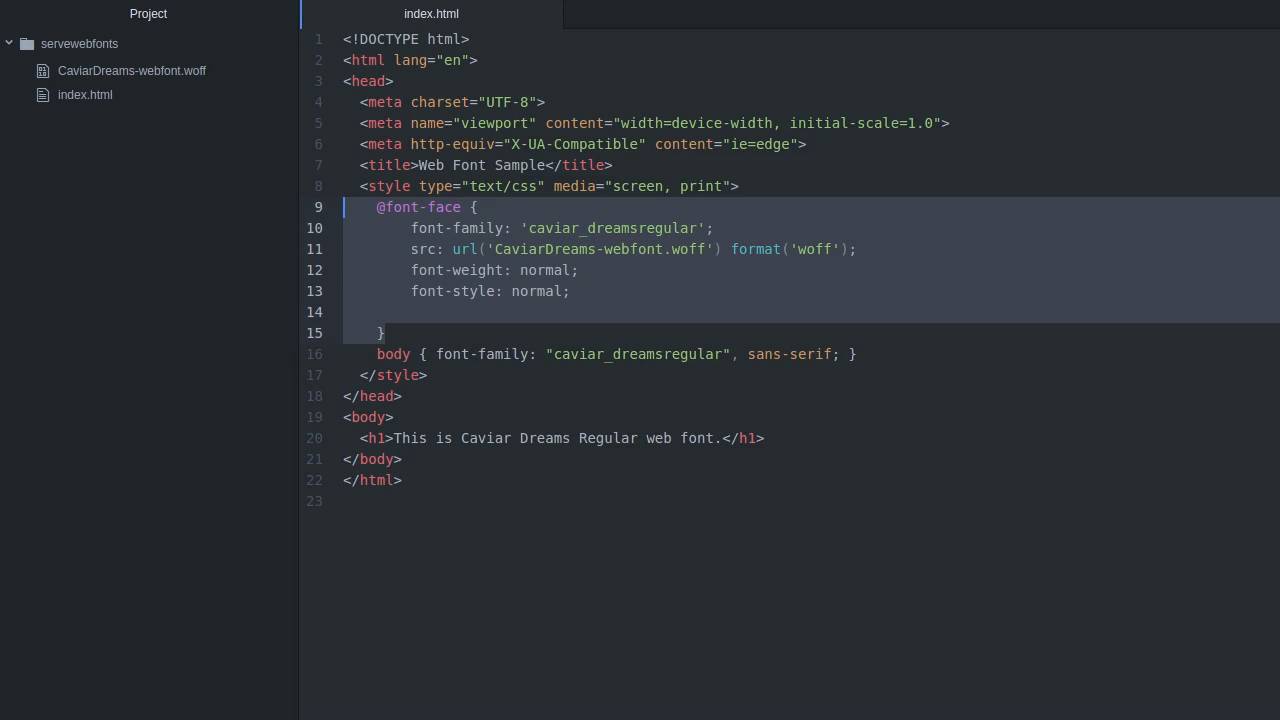 Font untuk digunakan di situs web memerlukan file yang di-load dari salah satu dari dua tempat. Tempat pertama adalah perangkat pribadi pengunjung (komputer, smartphone dll.). Font ini disebut "font sistem" dan tidak banyak yang dapat anda andalkan karena hanya beberapa di antaranya terinstal di semua perangkat dan sistem operasi.
Tempat kedua file font dapat di-load adalah dari web (yaitu "font web" atau "web font"). Anda bisa menggunakan font yang anda inginkan dengan cara ini, karena anda tidak perlu khawatir pengunjung tidak memiliki akses ke file yang dibutuhkan.
Font web dapat dilayani dengan baik melalui hosting situs anda sendiri, atau dari penyedia eksternal seperti Google Fonts. Untuk menyajikan font web anda sendiri, pertama-tama pastikan anda memiliki izin untuk menggunakan file tersebut, lalu letakkan di host anda dan gunakan @font-face di CSS anda untuk me-load-nya.
Untuk menggunakan font web pihak ketiga, anda dapat menambahkan elemen link ke bagian head anda, atau beberapa kode JavaScript. Dan untuk berjaga-jaga, selalu tentukan beberapa font sistem di "font stack" anda untuk digunakan sebagai fallback.
Dan itulah font web, dalam enam puluh detik!
Font Web dari Envato Elements
Langganan ke Envato Elements akan memberi anda akses ke lebih dari 700 font web; yang angka itu akan tumbuh setiap bulannya! Jika anda penggemar font, anda perlu melihatnya:
Want a weekly email summary?
Subscribe below and we'll send you a weekly email summary of all new Design & Illustration tutorials. Never miss out on learning about the next big thing.
Sign up
Hi there. I'm a designer & coder who works in the areas of web design / development, game development and digital art. In the web space I'm a front end all rounder but I have a particular specialization in theme creation, no matter the platform. I also love finding the latest most efficient, user focused design and dev techniques of the day. In game development I'm addicted to playing with every different engine, toolset and framework I can find. In digital art I love everything from painting to vector work to pixel art to 3D modelling. In short, if it's creative and you can make it digitally, I love it.
One subscription. Unlimited Downloads.