Read Time:
2 mins
Languages:
Ini adalah pelajaran terakhir dalam rangkaian empat bagian kami tentang Cara Merancang Ikon Datar di Affinity Designer.
Jika belum memilikinya, pastikan untuk memeriksa Bagian Tiga dalam rangkaian ini, di mana Anda akan belajar membuat ikon keranjang belanja dan ikon pakaian.

Temukan Kursus Desain & Ilustrasi yang lebih luar biasa di Envato Tuts +. Dan dapatkan sumber vektor yang menakjubkan untuk proyek Anda di Envato Market.

Cara Membuat Ikon Truk Kargo
Dalam pelajaran terakhir ini, Yulia Sokolova akan menunjukkan cara membuat ikon truk kargo berwarna-warni. Pelajari cara menggambar desain paling detail menggunakan kombinasi tip yang telah kita pelajari.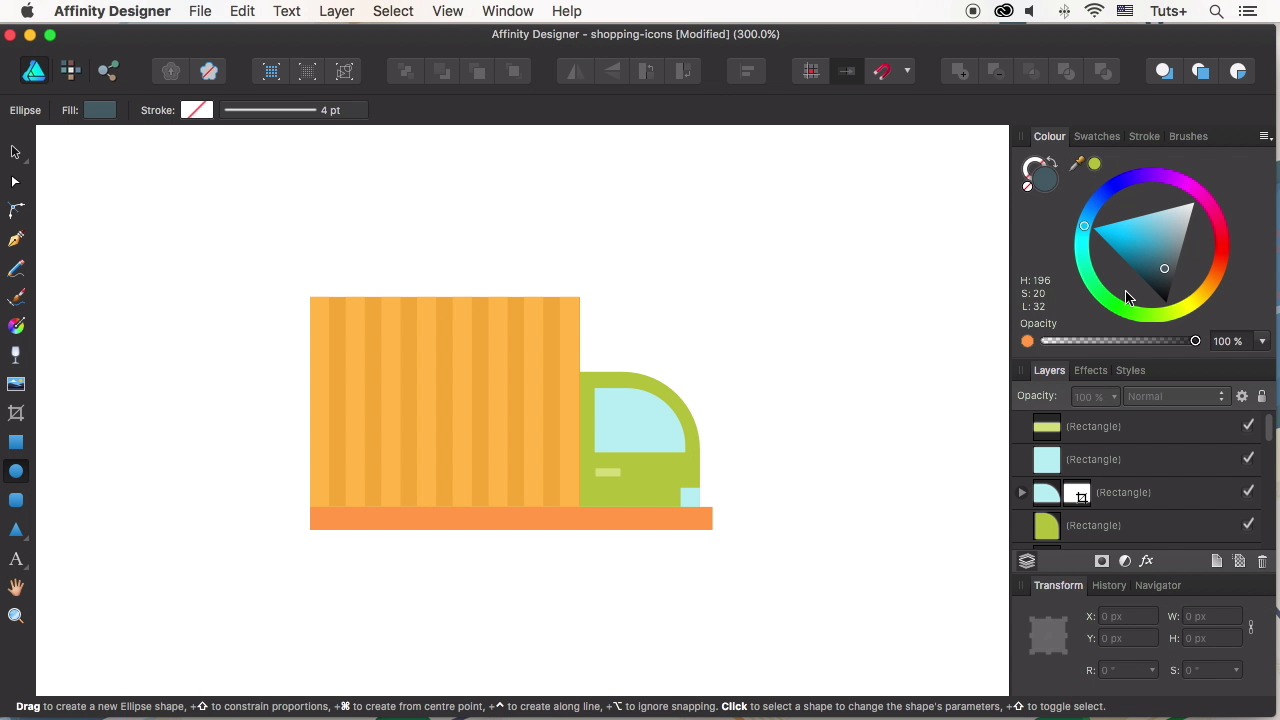 Gunakan Rectangle Tool (M) untuk membuat dua bentuk dasar oranye untuk truk. Sesuaikan ukuran dengan panel Transform.

Kemudian ubah warna persegi panjang kedua menjadi hijau. Modifikasi bentuk kabin truk untuk kurva yang lebih bulat.

Gandakan bentuk kabin truk dan buat lebih kecil. Gunakan bentuk ini untuk membuat jendela biru muda sebelum menyesuaikan ukuran dengan Vector Crop Tool.
Sekarang gunakan Rectangle Tool untuk membuat bagian bawah truk. Gunakan alat yang sama untuk membuat detail tambahan, seperti bemper truk dan pegangan pintu.
Tambahkan lebih banyak detail ke truk. Gunakan Rectangle Tool untuk membuat deretan garis di sepanjang bagian belakang. Kemudian gunakan Ellipse Tool untuk membuat satu set roda di bagian bawah.
Sesuaikan desain ini lebih jauh lagi dengan desain panah sederhana. Buat bentuk persegi panjang yang cepat terlebih dahulu, lalu tambahkan panah merah tebal di atas dengan Arrow Tool.

Selesaikan ikon ini dengan menggunakan style yang telah kita buat sebelumnya. Terapkan ke dasar melingkar biru muda sebelum menambahkan bayangan panjang yang bagus untuk efek yang trendi.

Inilah hasilnya di bawah ini.

Kerja yang mengagumkan, anda sudah selesai!

Dalam kursus ini, Anda telah belajar betapa mudahnya membuat ikon datar yang indah dengan menggunakan bentuk dan alat sederhana di Affinity Designer. Terus belajar lebih banyak tentang operasi dan fungsinya yang khusus untuk membuat alur kerja Anda menjadi lebih baik.

Semoga anda menikmati tutorial ini. Berikut adalah rekap terakhir dari instruktur Yulia Sokolova yang mencakup semua hal yang telah kita pelajari dari seri ini.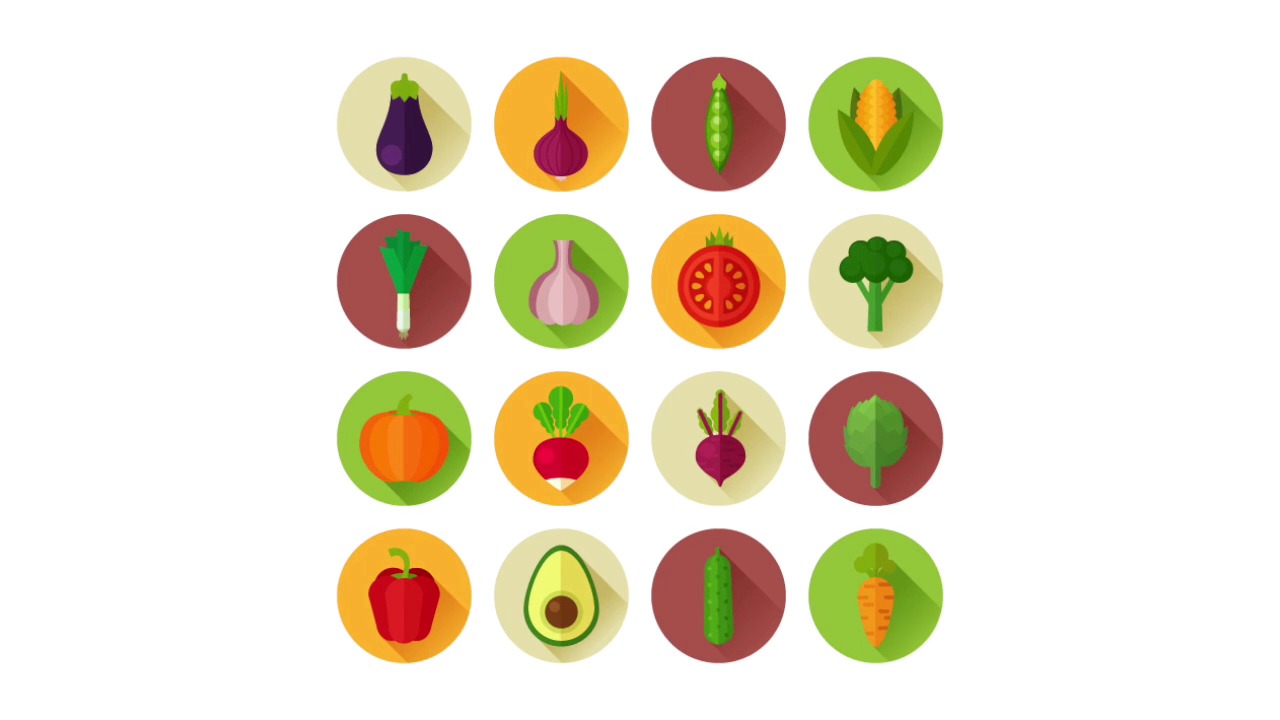 Ingin lebih?

Pelajari lebih lanjut tentang Affinity Designer dengan ikuti kursus kilat dari pelajaran kami. Bagikan hasil Anda dengan kami, dan beri tahu kami bagaimana Anda menyukai kursus ini di komentar di bawah ini.
Temukan aset kreatif untuk desain Anda di Envato Elements.

Dan untuk pelajaran yang lebih bermanfaat, lihat tutorial ini untuk belajar lebih banyak dari para ahli kami!

Digital Artist - CT, USA
I'm an Afro-Latina digital artist originally from Long Island, NY. I love to paint, design, and photo manipulate in Adobe Photoshop while helping others learn too. Follow me on
Instagram
or tweet me
@MelloNieves
and tell me what you'd like to see next!
One subscription.
Unlimited Downloads.