Read Time:
2 mins
Languages:
Selamat Datang di Cara Merancang Ikon Flat di Perancang Affinity, rangkaian video empat bagian untuk membantu Anda mempelajari bagaimana merancang ikon datar di Affinity Designer.
Temukan Kursus Desain & Ilustrasi yang lebih luar biasa di Envato Tuts +. Dan dapatkan sumber vektor yang menakjubkan untuk proyek Anda di Envato Market.
Pengenalan kursus
Desain ikon adalah keterampilan penting setiap perancang harus belajar. Dengan pengetahuan ini, Anda dapat menciptakan simbol dan karakter yang menakjubkan untuk setiap proyek desain atau ilustrasi. Ini adalah rangkaian ideal untuk pemula untuk desain aplikasi, dan Anda kemudian dapat memprogram ikon ini dengan fungsi khusus.

Dalam kursus ini, instruktur Yulia Sokolova akan menunjukkan kepada Anda proses langkah-demi-langkah untuk menciptakan seperangkat ikon belanja berwarna-warni dengan menggunakan perangkat lunak Affinity Designer.
Pelajari bagaimana membuat ikon ini menggunakan bentuk dan alat sederhana, sambil mengeksplorasi berbagai metode untuk menggabungkan dan memodifikasi bentuk-bentuk ini. Nikmati enam ikon lengkap yang bisa Anda gunakan untuk berbagai proyek!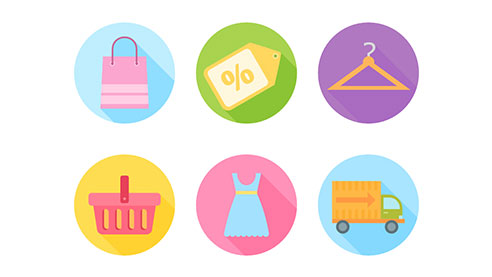 Cara Membuat Sebuah Ikon Tas Belanja

Mari kita mulai dengan ikon pertama, tas belanja. Dalam pelajaran ini, Yulia Sokolova akan menggunakan fungsi Draw Persona untuk membuat grafik vektor pada Affinity Designer.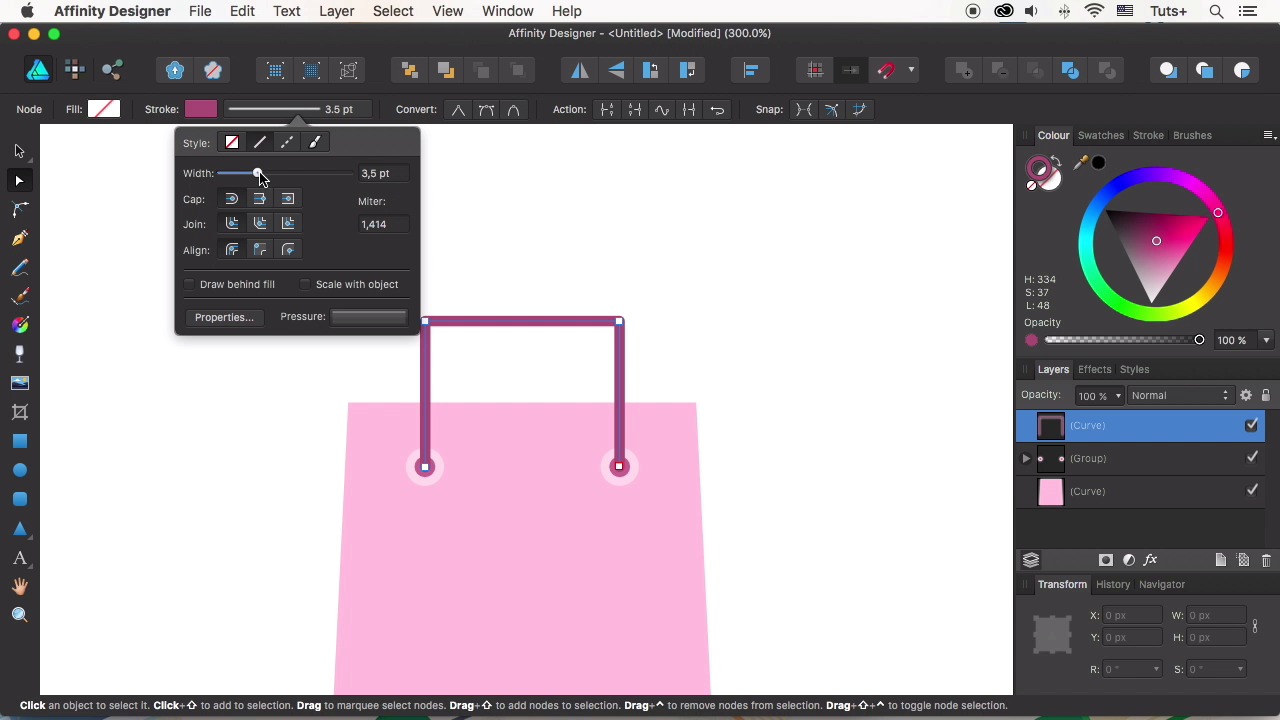 Buat sebuah file baru Web pada 800 x 600 piksel.
Gunakan Rectangle Tool (M) untuk menggambar kotak merah muda. Modifikasi bentuk persegi panjang dengan memilih simpul kiri dan kanan atas dan gunakan panel Transform untuk mendorongnya ke dalam.

Kemudian gunakan Ellipse Tool (L) untuk membuat lubang pada gagang tas.

Tindak lanjuti dengan gagang bulat, gunakan Pen Tool (P) untuk membuat bentuk. Konversikan ke bentuk bulat, dan modifikasi nodus untuk pegangan yang lebih tinggi.

Tambahkan rincian ke tas belanja menggunakan Rectangle Tool (M) sekali lagi. Letakkan ke lingkaran biru terang dan terang dan ciptakan efek bayangan panjang yang trendi untuk melengkapi ikon pertama.

Ingin lebih?

Selamat atas ikon pertamamu! Mari kita lanjutkan dengan desain kedua pada pelajaran berikutnya. Di sana kita akan belajar cara membuat ikon lencana diskon warna-warni dengan beberapa bentuk sederhana.
Temukan aset kreatif untuk desain Anda di Envato Elements.
Dan untuk pelajaran yang lebih menakjubkan tentang Affinity Designer, lihat tutorial ini:

Digital Artist - CT, USA
I'm an Afro-Latina digital artist originally from Long Island, NY. I love to paint, design, and photo manipulate in Adobe Photoshop while helping others learn too. Follow me on
Instagram
or tweet me
@MelloNieves
and tell me what you'd like to see next!
One subscription.
Unlimited Downloads.