Andrei Stefan
Üdvözlünk az Illustrator 60 másodpercben sorozatunknál, ahol elsajátíthatsz Illustrator képességeket, lehetőségeket, vagy technikákat csak egy percben!
Illustrator 60 másodpercben: A rétegek panel
Adatokkal bővített kompozíciók készítése egy unalmas feladatnak fog bizonyulni, mert mindig egy csomó objektummal és úttal kell majd megküzdened, lehetetlenné téve, hogy az összeset nyomon kövesd.
Szerencsénkre, az Illustrator rendelkezik egy beépített réteg rendszerrel, hogy segítse a dolgokat rendezve maradni, így megnézheted a kompozícióidat és azonnal tudod, hol keress egy válogatást vagy egy másikat.
Ha új vagy a Rétegek panelhez, ajánlom megnézni ezt a videót, mert megmutat mindent amit tudnod kell, hogy elkezdhesd!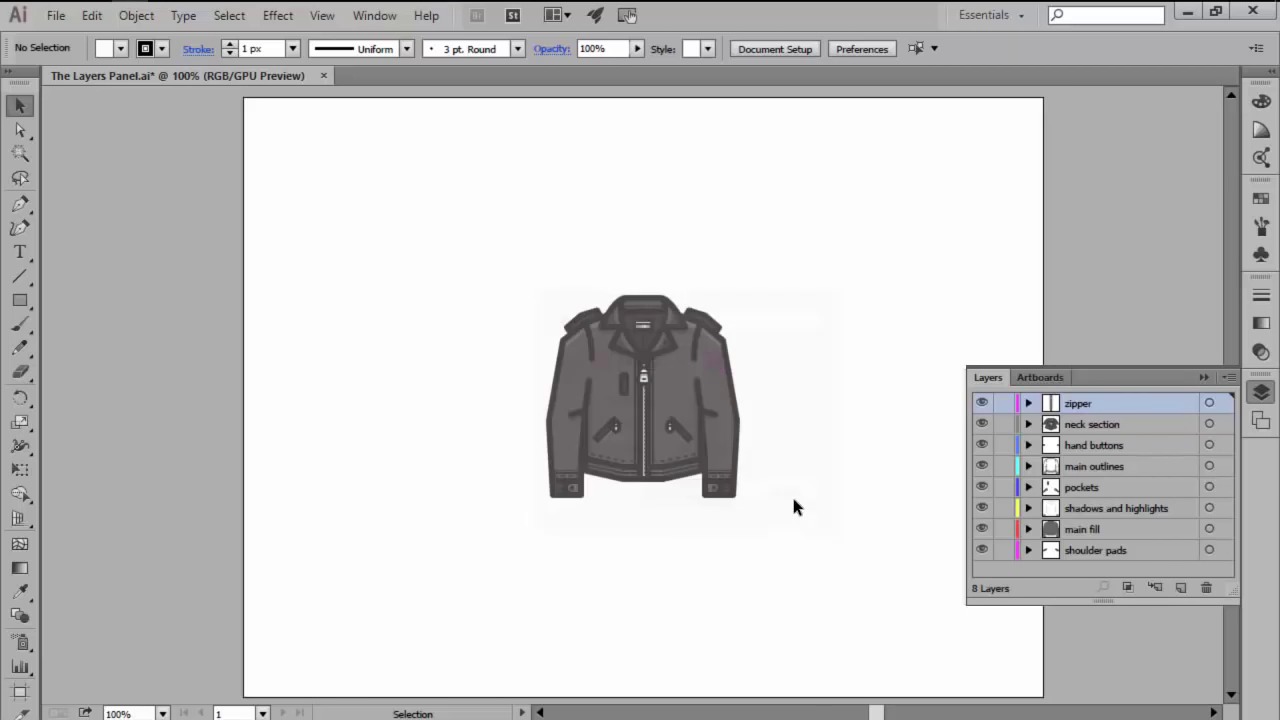 Hogyan használjuk az Illustrator rétegek paneljét
Az Illustrator automatikusan Színezni és Nevezni fog minden réteget a saját címkézési rendszere használatával, de megváltoztathatod egy Dupla-kattal a módosítani kívánt rétegen.

Könnyen készíthetünk egy Új réteget az Új réteg készítése gomb megnyomásával a panel alján. Egy réteg eltávolításához először válasszuk ki majd kattintsunk a Szelekció törlése gombra, ami el fogja távolítani a tartalmával együtt.

Minden rétegnek van egy kis Szem ikonja, amit tartalmak Mutatására vagy Elrejtésére használhatunk. Van mellette egy Üres Doboz ami Zárni fogja a réteget.

Akarod látni akcióban? Nézd meg a fenti videót, hogy lásd ezt az órát munkában!

Egy kicsit több adat
Akarsz többet tanulni az Adobe Illustrator hatalmas eszközeiről és beállításairól? Nézd meg a lenti bemutatókat:
60 másodperc?!
Ez része egy gyors bemutatóvideó sorozatnak, Envato Tuts+-on. Bemutatunk egy csomó témát, mindössze 60 másodpercben - éppen elég, hogy felkeltse az érdeklődésedet. Tudasd velünk a kommenteknél, mit gondolsz erről a videóról, és mi mást szeretnél még látni elmagyarázva 60 másodpercben!
Want a weekly email summary?
Subscribe below and we'll send you a weekly email summary of all new Design & Illustration tutorials. Never miss out on learning about the next big thing.
Sign up
coffee addict / pixel grinder
Just another young gun coffee fanatic from Europe, designing colorful worlds one pixel at a time. When I'm not "making stuff" you can usually find me at my place, flipping news and catching up on all the crazy things happening in both the tech and design realms.
Scroll to top
Start your 7-day free trial*
*All Individual plans include a 7-day free trial for new customers; then chosen plan price applies. Cancel any time.