Kirk Nelson
U ovom kratkom videu od 60 sekundi ćete naučiti kako upotrijebiti Adobe Photoshop za kombiniranje slike portreta i tipografije u atraktivnu portret izreku.

Kako Izraditi Portret Izreku u Photoshopu
Osobne izreke su odličan način za izražavanje vlastitih uvjerenja i vrijednosti. Jedan savršen način da se povežete sa odabranom izrekom jest da je uklopite u portret. Možete ga upotrijebiti za zaglavlje, rezime ili profilnu sliku na društvenim medijima. U svakom slučaju, proces izrade u Photoshopu je vrlo jednostavan.
U sljedećem projektu korišteni su fotografija "Girl Looking Away" preuzeta sa stranice PhotoDune i font Amulhed Brush sa stranice GraphicRiver.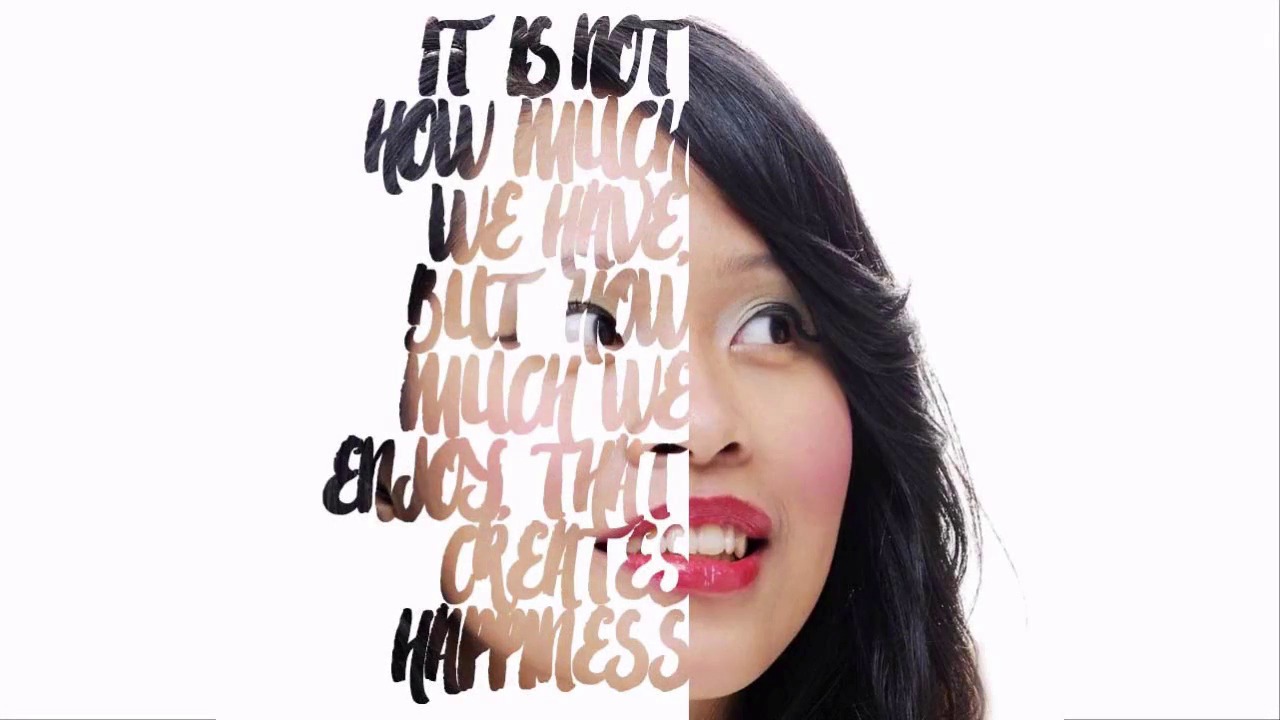 Kako Izraditi Portret Izreku

1. korak
Počnite sa fotografijom koja je na svojem sloju, iznad jednobojne pozadine i izradite duplikat portreta tako što ćete odvući taj sloj na ikonu za novi sloj. Zatim sakrijte kopiju.
2. korak
Sada upotrijebite Rectangular Marquee Tool da pravokutnim odabirom selektirate oko pola profila slike. Provjerite je li vam aktivan sloj sa originalnim portretom i upotrijebite 'add layer mask' gumb na Layers kartici kako biste sakrili polovicu lica modela.
3. korak
Zatim upotrijebite Horizontal Type Tool da povučete pravokutni okvir za upis teksta.
Definiranjem područja teksta na samom početku, pobrinuli smo se da tekst bude unesen kao paragraf tekst što znači da će se automatski prilagoditi i ne morate to činiti manualno. Provjerite je li sloj sa tekstom smješten između sloja sa originalnim portretom i njegove kopije i zatim otkrijte sloj sa kopijom te ga prikvačite tekstu držeći Alt i Option tipke i kliknite između ta dva sloja.
Opširnije
Ako ste zainteresirani naučiti više o kombiniranju fotografije sa tipografijom, razmislite o sljedećim linkovima:
Want a weekly email summary?
Subscribe below and we'll send you a weekly email summary of all new Design & Illustration tutorials. Never miss out on learning about the next big thing.
Sign up
I have been working as an all around graphics geek or "Visual Information Specialist" for the past 17 years around the Washington DC Metro area. With my career spanning across almost every aspect of the design industry, I have worked from web design, to 3d animation, to logo design, to photo retouching.
One subscription. Unlimited Downloads.