Read Time:
2 mins
Languages:
Dobro došli u našu seriju "Illustrator u 60 sekundi" u kojoj možete naučiti vještine rada u Illustratoru, njegove značajke i tehnike u samo jednoj minuti!

Illustrator u 60 sekundi: Shape Builder Tool
Izrada oblika u Illustratoru ponekad može postati rutinski proces, pogotovo ako primjenjujete načine oblikovanja iz panela Pathfinder, Pathfinder's Shape Modes.
Na sreću, tvrtka Adobe osmislila je alat, tzv. Shape Builder Tool koji omogućava veću kreativnost sa samo nekoliko klikova, kao što ćete vidjeti u ovom videozapisu.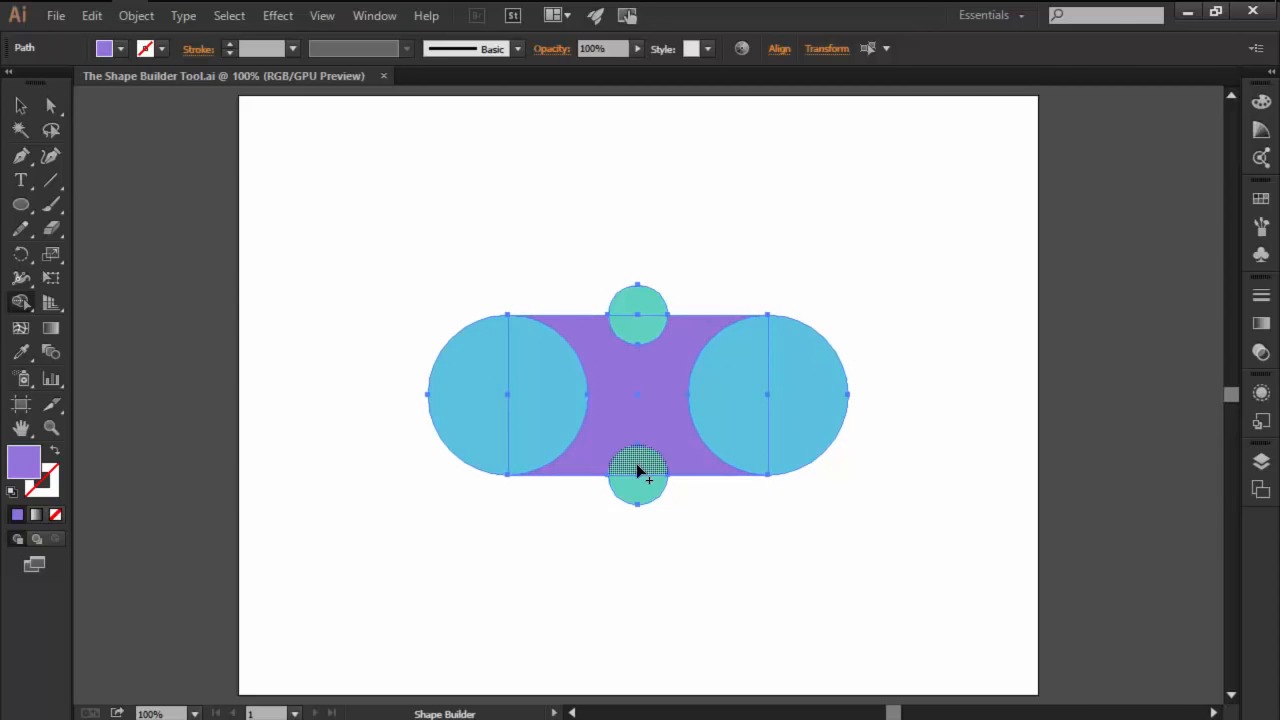 Kako u Illustratoru koristiti Shape Builder Tool

Započnite selektiranjem putanje koju želite prilagoditi, a zatim se prebacite na Shape Builder Tool na način da ga odaberete u alatnoj traci na lijevoj strani ili pritiskom tipki Shift+N.

Prvi je način oblikovanja Merge kojim kombiniramo dva ili više objekata u jedan oblik jednostavnim klikom i povlačenjem zadržavajući tipku miša.
Drugi je Extract koji klikom na bilo koji segment preklapajućih objekata omogućava izdvajanje segmenta iz većeg oblika.

Na kraju slijedi Erase kojim možemo u potpunosti ukloniti različite segmente oblika zadržavajući tipku Alt i povlačeći ili klikom birajući oblik koji želimo izbrisati.
Želite vidjeti kako ga primijeniti? Pogledajte gornji videozapis da saznate kako!

Još malo detalja!
Želite li naučiti više o brojinim alatima i postavkama Adobe Illustratora? Pogledajte ove tutorijale: 

60 sekundi?!
Ovo je dio serijala kratkih video tutorijala na stranicama Envato Tuts+ na kojima predstavljamo velik raspon tema, sve u 60 sekundi, tek toliko da potaknemo vašu znatiželju. Napišite nam u komentarima što mislite o ovom prilogu i što biste još željeli vidjeti objašnjeno u 60 sekundi!
I'm a self-taught graphic designer and a vector fanatic. I spend most of my time working on all sorts of designs in Illustrator, Photoshop, XD, Figma or Sketch. Everything from illustrations to UI designs and interfaces, icons, charts, infographics and diagrams, logos and badges, patterns, a few character designs and a lot of text effects. You can find all my tutorials at
vforvectors.com
and my entire portfolio at
andreimarius.com
.
One subscription.
Unlimited Downloads.