Monika Zagrobelna
U ovoj video lekciji ćemo pogledati osnovne alate u Adobe Photoshopu koji se koriste za izradu digitalnih crteža. Predstaviti ću vam neke važne postavke koje će vam olakšati proces rada.

Ako je niste pogledali, ne zaboravite nadoknaditi prijašnju lekciju, Uvod u Alate, i preuzeti izvorni dokument za ovu lekciju.
Prije Nego Što Počnete Crtati
U ovoj lekciji ću vam pokazati kako početi digitalno crtati. Digitalno crtanje nije jednostavna verzija tradicionalnog crtanja u kojoj možete beskonačno koristiti brisanje. Ovaj proces je mnogo više, i sada ću vam to objasniti.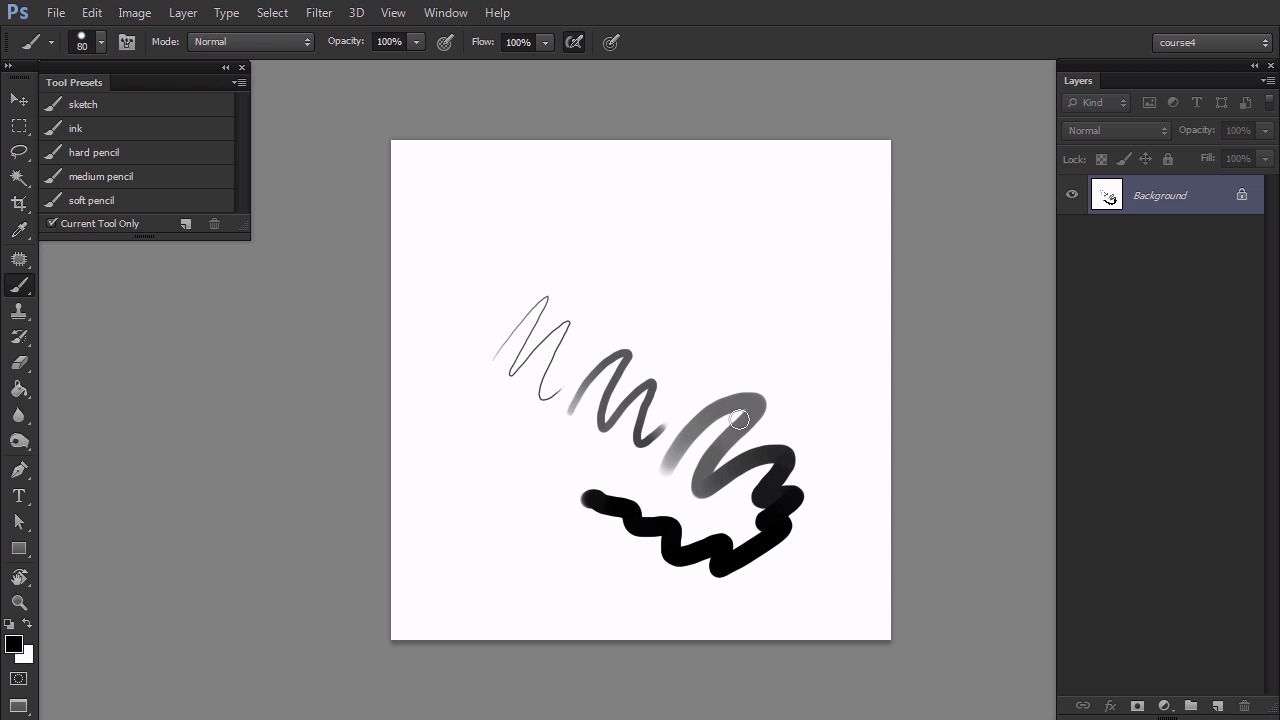 Video obrađuje mnoge različite značajke koje trebate znati kako biste nastavili vaše put u digitalno crtanje. Evo nekoliko njih koje ću ja obraditi.
Slojevi
Najvažnija prednost digitalnog crtanja je upotreba slojeva.
Slojevi vam omogućuju da izradite određene dijelove crteža odvojeno, i stoga ih modificirate individualno bez da utječete na druge slojeve te su vrlo jednostavni za korištenje.
Kistovi
Već sam rpije spomenula da Photoshop nije alat dizajniran za digitalnu umjetnost. Stoga i zapravo nema alate koji su jednaki tradicionalnima. Ipak, ima mogućnost da izradite svoje kistove. I uz malo vremena i truda, možete izraditi nešto slično olovci ili recimo tankom flomasteru.
Želite Još?
Sada smo spremni da počnemo skicirati. Ako trebate, odmorite se, i vidimo se na sljedećoj lekciji.
Want a weekly email summary?
Subscribe below and we'll send you a weekly email summary of all new Design & Illustration tutorials. Never miss out on learning about the next big thing.
Sign up
Freelance artist, Poland
I'm a Polish artist with a great passion for creating new things—whether by drawing, digital painting, or photo manipulation. I have 10+ years of experience in using Adobe Photoshop and Adobe Illustrator, both for graphic design and for creating unique works of art as well. I hold a degree in graphic design, but nowadays I work as a freelance illustrator and a tutorial author. I specialize in creating realistic art, especially of animals, and I'm good at designing imaginary creatures in a realistic way. I'm a big fan of dragons and feline creatures! Because I learn the best by teaching, and I love sharing my skills with others, in my free time I like to create educational posts on my own blog. I also share the behind-the-scenes of my art on my Instagram. I consider myself an unofficial ambassador of Sketchbook Pro, a seriously underrated program for digital art, which I use every day in my work. You can learn more about me on the Sketchbook Blog: https://www.sketchbook.com/blog/animals-creatures-by-monika-zagrobelna
One subscription. Unlimited Downloads.