Melody Nieves
Dobrodošli u našu seriju "Dizajn u 60 Sekundi" u kojoj možete naučiti nove vještine, značajke ili tehnike dizajna u samo jednoj minuti!
Dizajn u 60 Sekundi: Flat Dizajn
Ogroman trend u dizajnerskom svijetu u današnje vrijeme je upotreba Flat Dizajn grafika. Od infografika do setova ikona i UI dizajna, ove grafike prikazuju modernu jednostavnost koja se vrlo dobro uklapa u radove namjenjene i za tisak i web. Pregledajte nevjerojatne resurse Flat Dizajna za vaše dizajnerske potrebe na GraphicRiver-u.

U ovom kratkom videu, ukratko ćemo pogledati što je ustvari flat dizajn. I pogledajte odlične grafike predstavljene u ovom videu ispod: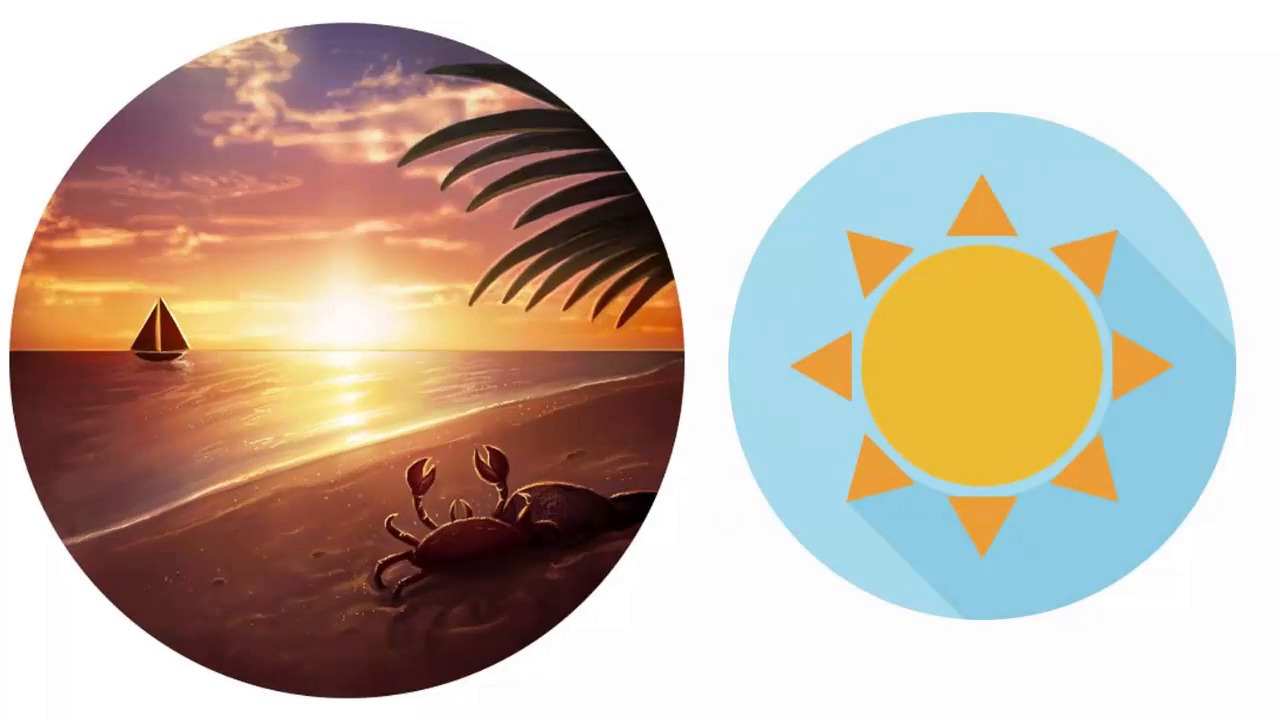 Što Trebate Znati o Flat Dizajnu

Evo nekoliko kratkih činjenica da započnete sa flat dizajnom. Flat dizajn je stvoren od jednostavnih oblika, boja, gradijenata, sjena i osvijetljenja. Često se koriste za ilustraciju objekata ili ideja u modernijem i jednostavnijem obliku.
Inspirirani popularnim flat dizajnom velikih brandova poput Microsoft-a i Apple-a,flat dizajn je postao prominentan estestski stil u dizajnerskoj industriji.

Flat dizajn možete izraditi koristeći razne softvere, od Adobe Photoshop-a i Illustrator-a do Affinity Designer-a. Za izradu, npr. jednostavne mete, samo upotrijebite osnove Shape Tool alate u Photoshopu poput Ellipse Tool (U) i Custom Shape Tool (U).

I pogledajte video iznad da ukratko pogledate flat dizajn.

Detaljnije
Želite li naučiti više o flat dizajnu  od naših stručnjaka? Pogledajte ove korisne članke i tutoriale:
60 Sekundi?!
Ovo je dio serije kratkih video tutoriala na Envato Tuts+ u kojima vam predstavljamo cijeli niz tema, sve u 60 sekundi - taman dovoljno da vam potaknemo apetit. U komentarima nam napišite što mislite o ovom videu i što biste još željeli da vam objasnimo u 60 sekundi!
Want a weekly email summary?
Subscribe below and we'll send you a weekly email summary of all new Design & Illustration tutorials. Never miss out on learning about the next big thing.
Sign up
Digital Artist - CT, USA
I'm an Afro-Latina digital artist originally from Long Island, NY. I love to paint, design, and photo manipulate in Adobe Photoshop while helping others learn too. Follow me on
Instagram
or tweet me
@MelloNieves
and tell me what you'd like to see next!
Scroll to top
One subscription.
Unlimited Downloads.