Melody Nieves
Esta es la última lección de nuestra serie de cuatro partes sobre cómo elaborar íconos en estilo de diseño plano en Affinity Designer.
Si no lo has hecho, asegúrate de consultar la Parte tres de esta serie, donde aprenderás cómo crear íconos de canasta de la compra y de un vestido.

Encuentra más increíbles Cursos de diseño e ilustración en Envato Tuts+. Y obtén sorprendentes recursos vectoriales para tus proyectos en Envato Market.

Cómo crear un ícono de camión de carga
En esta lección final, Yulia Sokolova te mostrará cómo elaborar un colorido ícono de camión de carga. Aprende cómo dibujar el diseño más detallado usando una combinación de los consejos que ya has aprendido.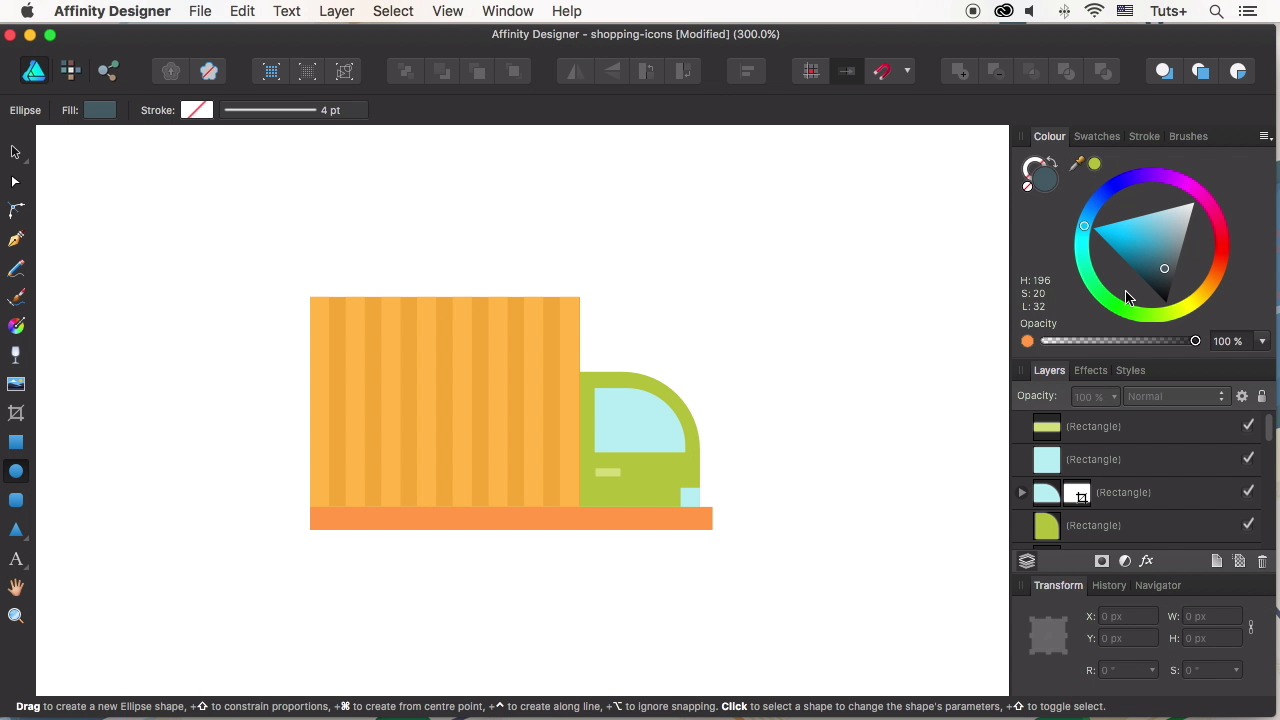 Usa la herramienta Rectángulo (M) para crear dos formas de la base naranja para el camión. Ajusta el tamaño con el panel Transformar.

Luego cambia el color del segundo rectángulo a verde. Modifica la forma de la cabina del camión a una curva más redondeada.

Duplica la forma para la cabina del camión y hazla más pequeña. Usa esta forma para crear una ventana de color azul claro antes de ajustar el tamaño con la herramienta de recortar vectores.
Ahora usa la herramienta Rectángulo para hacer la parte inferior del camión. Usa la misma herramienta para crear detalles adicionales, como el parachoque del camión y la manija de la puerta.
Añade más detalles al camión. Usa la herramienta Rectángulo para crear una fila de franjas en la parte posterior. Luego usa la herramienta Elipse para crear un conjunto de neumáticos en la parte inferior.
Personaliza este diseño aún más con un sencillo diseño de flecha. Crea primero una forma rectangular y luego añade una llamativa flecha roja con la herramienta Flecha.

Termina este ícono usando el estilo que creamos antes. Aplícalo a una base circular color azul claro antes de agregar una bonita sombra larga para un efecto de tendencia actual.

El resultado se observa a continuación.

Fabuloso trabajo ¡Terminaste!

En este curso, has aprendido qué tan fácil es crear hermosos íconos en estilo de diseño plano usando formas simples y herramientas en Affinity Designer. Continúa aprendiendo más sobre sus operaciones y funciones especiales para mejorar tu flujo de trabajo.

Espero que hayas disfrutado este tutorial. Aquí está un repaso final de la instructora Yulia Sokolova que cubre todo lo que aprendimos en esta serie.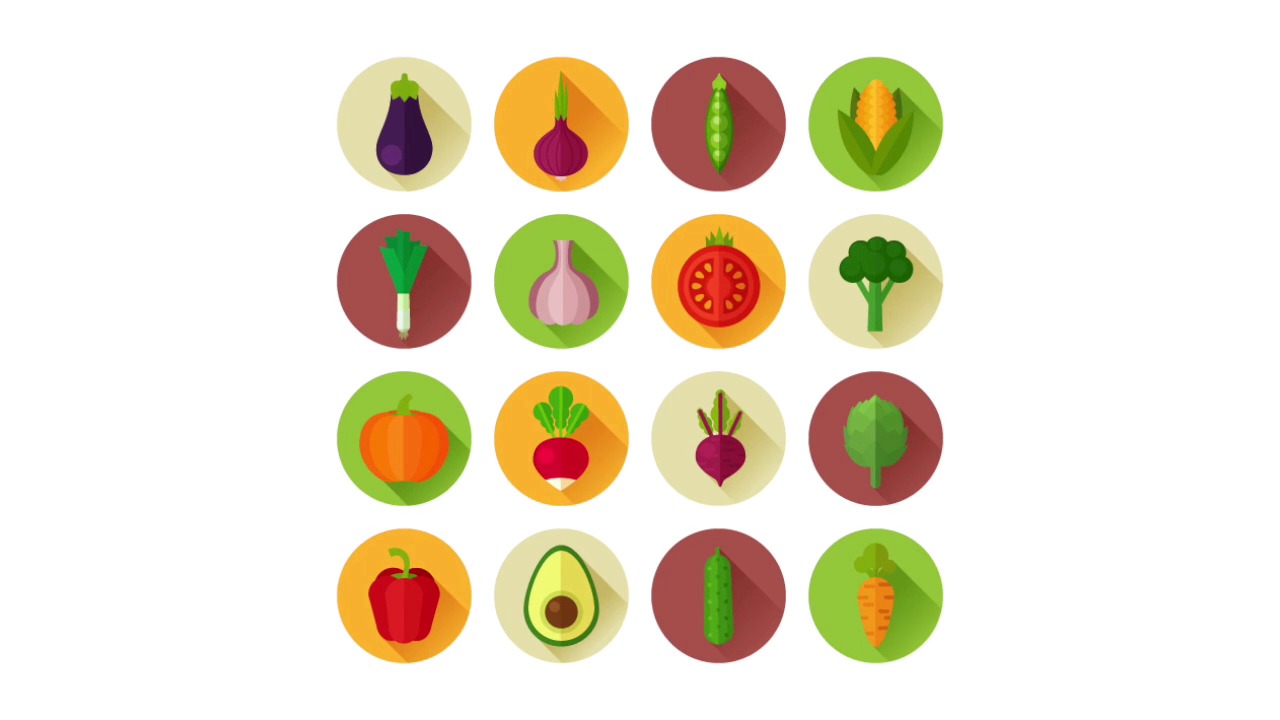 ¿Quieres mas?

Aprende más sobre Affinity Designer tomando un curso acelerado de nuestras lecciones. Comparte tus resultados con nosotros y déjanos saber en la sección de comentarios a continuación si te gustó este curso.
Encuentra recursos creativos para tus diseños en Envato Elements.

Y para más lecciones útiles, ¡consulta estos tutoriales para aprender más de nuestros expertos!

Want a weekly email summary?
Subscribe below and we'll send you a weekly email summary of all new Design & Illustration tutorials. Never miss out on learning about the next big thing.
Sign up
Digital Artist - CT, USA
I'm an Afro-Latina digital artist originally from Long Island, NY. I love to paint, design, and photo manipulate in Adobe Photoshop while helping others learn too. Follow me on
Instagram
or tweet me
@MelloNieves
and tell me what you'd like to see next!
One subscription. Unlimited Downloads.