Melody Nieves
Willkommen zu unserer 60 Sekunden Design Serie, in der Du eine neue Design-Fertigkeit oder Technik in nur einer Minute lernen kannst!
Design in 60 Sekunden: Flat Design
Flat Design ist heute ein großer Trend in der Designbranche. Von Infografiken über Icons bis hin zu UI Designs – Flat Design eignet sich durch seine Einfachheit perfekt sowohl für Print, als auch Webdesign. Stöbere in den professionellen Flat Design Ressourcen für Deine Projekte auf GraphicRiver.

In diesem kurzen Video erfahren wir, was Flat Design wirklich bedeutet. Schau Dir die genialen Grafiken, die wir in unserem Video auch verwenden, an: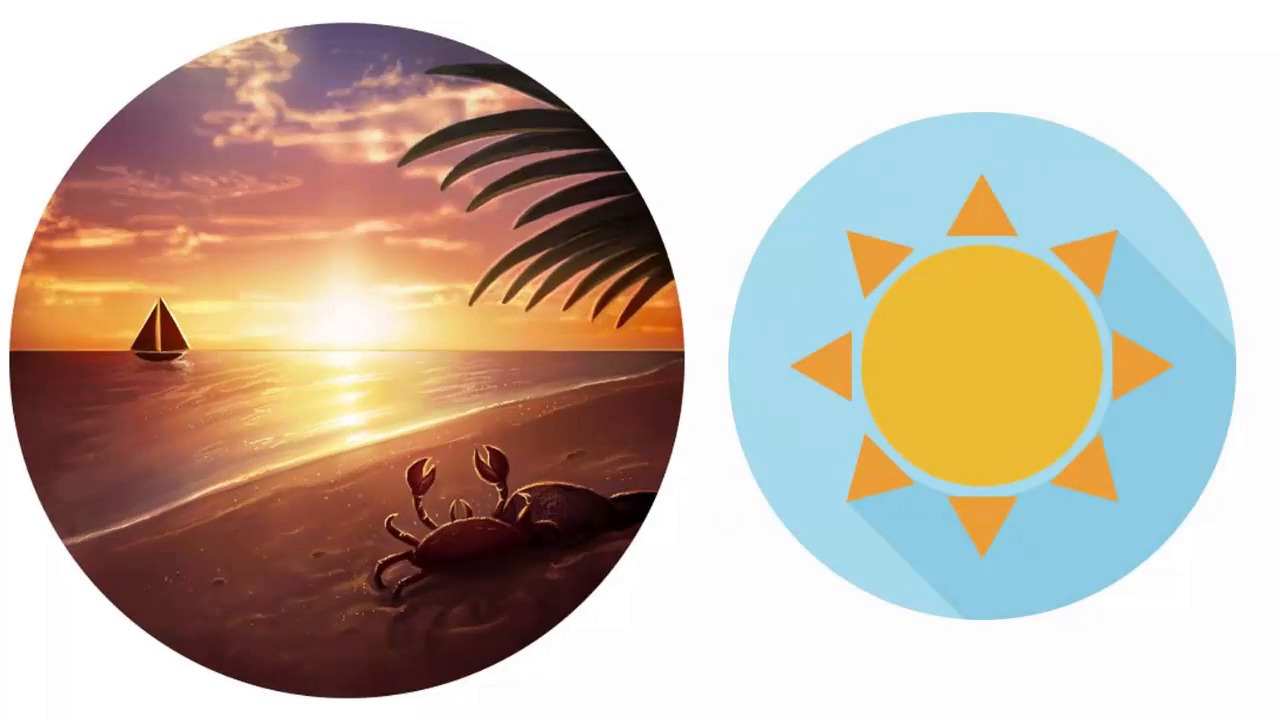 Was Du über Flat Design wissen musst

Hier noch ein paar kurze Fakten über Flat Design:Flat Design besteht aus einfachen Formen, Farben, Gradienten, Schatten und Lichtern. Sie werden oft verwendet, um Objekte oder Ideen in einer modernen und vereinfachten Form zu illustrieren.
Inspiriert von beliebten UI Designs großer Marken wie Microsoft und Apple, hat das Flat Design nun in der gesamten Design Industrie Einzug erhalten.

Flat Design kannst Du mit einer ganzen Reihe von Anwendungen erstellen. Darunter u.A. Adobe Photoshop, Illustrator oder Affinity Designer. Verwende dazu einfach Form-Tools, wie Photoshops Ellipse-Tool (U) und das Tool für benutzerdefinierte Formen (U), um z.B. ein Bullauge zu erzeugen.

Sieh Dir auch das Video oben an, um einen schnellen Überblick über Flat Design zu erhalten.

Weitere Informationen
Möchtest Du von unseren Experten mehr über Flat Design erfahren? Dann sieh Dir diese hilfreichen Artikel und Tutorials an:
60 Sekunden?!
Dieser Artikel ist Teil einer Serie von kurzen Tutorials auf Envato Tuts+ in welcher wir eine Reihe von Themen immer in 60 Sekunden behandeln – Genau richtig, um Dir den Mund wässrig zu machen. Lass uns in den Kommentaren gerne wissen, was Du von diesem Video hältst und welche Themen wir in Zukunft in 60 Sekunden behandeln sollen.
Want a weekly email summary?
Subscribe below and we'll send you a weekly email summary of all new Design & Illustration tutorials. Never miss out on learning about the next big thing.
Sign up
Digital Artist - CT, USA
I'm an Afro-Latina digital artist originally from Long Island, NY. I love to paint, design, and photo manipulate in Adobe Photoshop while helping others learn too. Follow me on
Instagram
or tweet me
@MelloNieves
and tell me what you'd like to see next!
One subscription. Unlimited Downloads.