Kirk Nelson
Naučte se používat izolované objekty k vytvoření energických stříkajících šatů v Photoshopu. Zabere to jen minutu.
Jak vytvořit efekt stříkajících šatů s izolovanými objekty
Jedním z nejužitečnějších nástrojů pro šetření času je knihovna Izolovaných objektů dostupná na GraphicRiver. Jde většinou o samotný objekt na bílém pozadí. Což znamená, že je jednoduché vyextrahovat objekt a použít ho v kompozici.
Ještě lepší jsou ty objekty, které jsou již izolované v jednotlivých vrstvách a jsou poskytovány skrz soubor Photoshopu. Jako například u 24 izolovaných stříkanců od autora 3eckdesign za $9. Když to zkombinujete s fotografií této modelky, je už jednoduché vytvořit ohromující efekt šplouchajících šatů.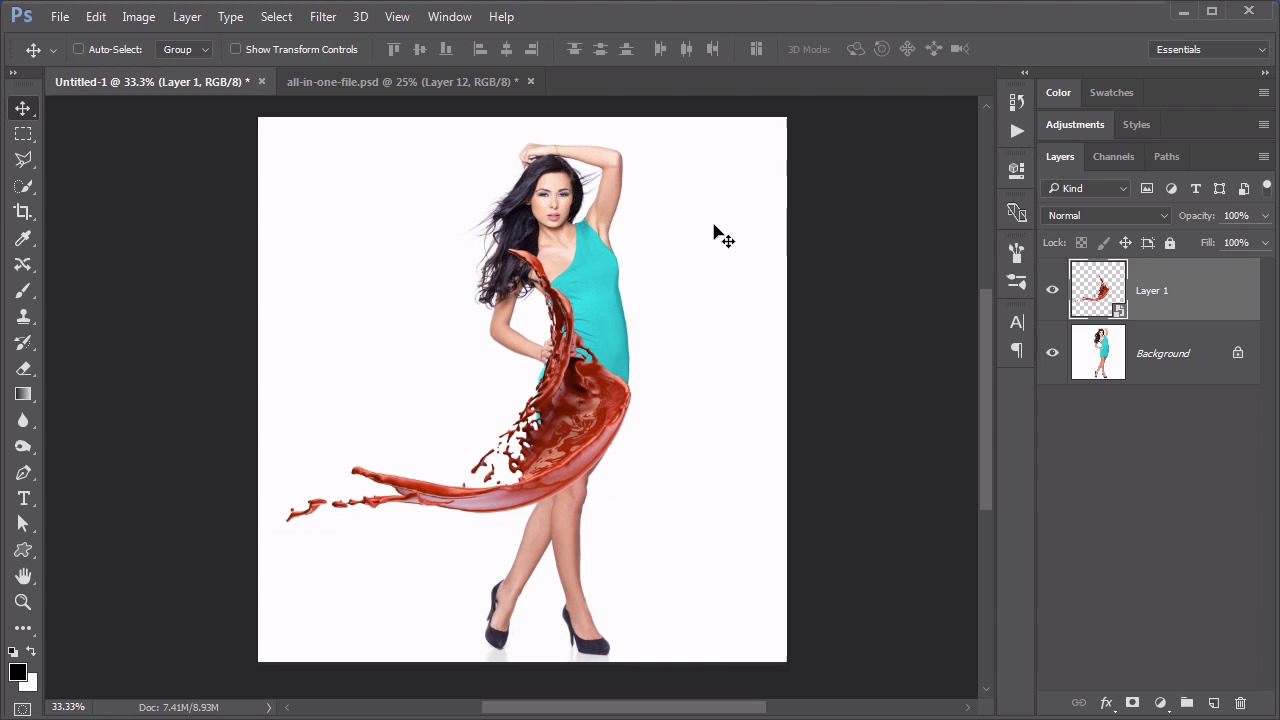 Začneme touto modelkou v barevných šatech. Potom přidáme několik stříkanců a změníme jejich barvu tak, aby ladila s barvou šatů.
Tenhle projekt je mnohem jednodušší, pokud už máte stříkance jako izolované objekty. To je třeba případ tohoto zdroje stříkanců. Obsahuje všechno v jednom souboru tak, že každý stříkanec má svoji vlastní vrstvu.
Potom už je jednoduché hrát si se stříkanci tak, aby seděly na modelku.
Podívejte se, jak dokončit takový projekt v našem 60-sekundovém videu výše.
Trošku detailněji
Chcete se naučit více o kompozici a používání izolovaných obrázků? Vezměte v potaz tyto odkazy, abyste se naučili více:
Want a weekly email summary?
Subscribe below and we'll send you a weekly email summary of all new Design & Illustration tutorials. Never miss out on learning about the next big thing.
Sign up
I have been working as an all-round graphics geek or "Visual Information Specialist" for the past 17 years around the Washington DC Metro area. With my career spanning almost every aspect of the design industry, I have worked on everything from web design to 3D animation, logo design, and photo retouching.
One subscription. Unlimited Downloads.