Melody Nieves
Vítejte v našem Photoshopu v sérii 60 sekund, ve kterém se můžete během jedné minuty naučit Photoshopovu dovednost, funkci nebo techniku!
Photoshop za 60 sekund: Akce gravírování

Přeměňte své fotografie na skutečnou měnu. Obnovte vzhled tradičního efektu gravírování peněz v aplikaci Adobe Photoshop. V tomto rychlém videu vám ukážeme, jak vytvořit jednoduchý vzor vlny pomocí nástroje Line Tool (L) a poté pokračovat vytvořením akce Photoshop, která tyto vzory použije na váš předmět.

Podívejte se na neuvěřitelný výběr nástrojů gravírování Photoshopu z GraphicRiver a Envato Elements, abyste tento efekt použili na fotografování během několika sekund!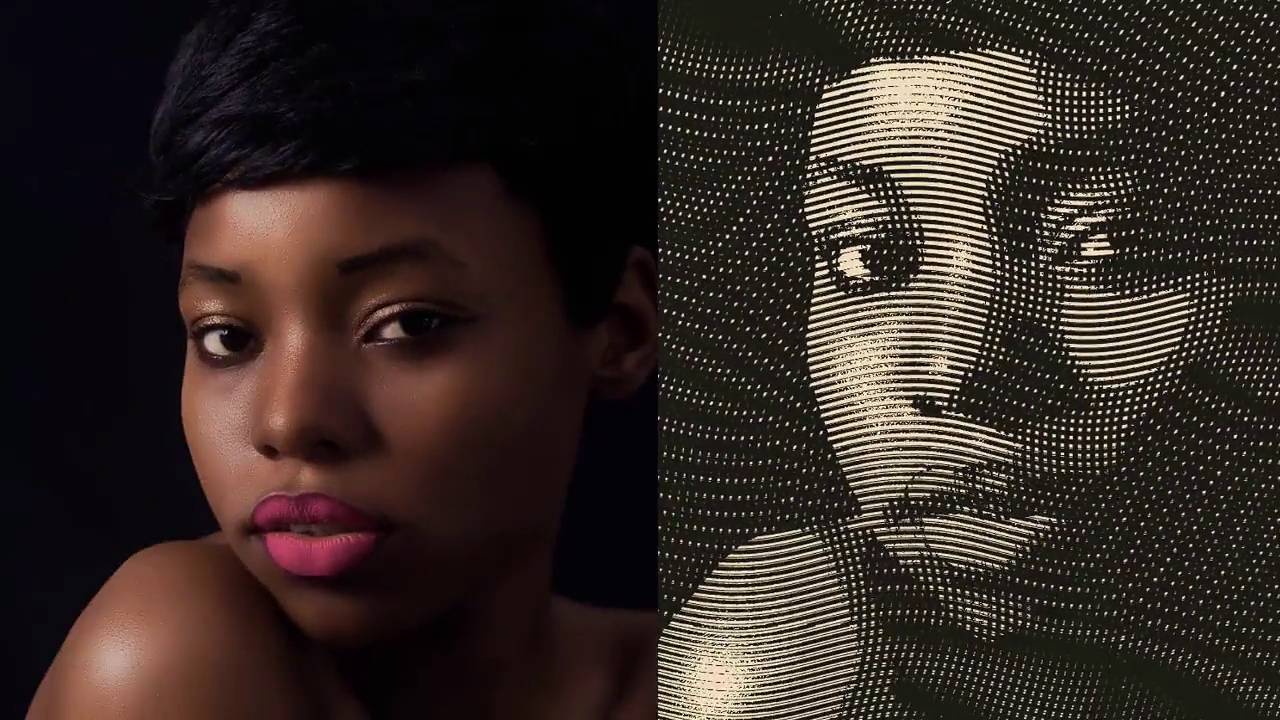 Jak vytvořit akci pro gravírování peněz

Začněte vzorem. Otevřete velký nový dokument v rozlišení 2000 x 2000 pixelů. Použijte nástroj Line Tool (U) pro vytvoření čáry v horní části plátna o velikosti 1 pixel. Poté přejděte na příkaz Filtr > Distort > Wave a pro vytvoření rychlé vlny použijte následující nastavení.
Počet generátorů: 10
Min./Max. Vlnová délka: 199, 200
Amplituda Min / Max: 5,6
Měřítko: 100%

Poté podržte klávesu Alt-Shift-šipka dolů, abyste vytvořili mnoho vlnových vrstev pohybujících se dolů. Slučte všechny vrstvy vln dohromady. Použijte nástroj oříznutí (C) pro oříznutí plátna, abyste vytvořili jednu obdélníkovou krabici s identickými vrcholy vlny na obou stranách.
Duplikujte vlnovou vrstvu pětkrát. Pro každou vrstvu přidejte silnější řádek Tahu (o 1 pixel větší) pomocí možnosti Blending Options (Možnosti míchání), předtím, než provedete Rasterizaci všech stylů vrstev. Potom přejděte na Úpravy> Definovat vzorek, chcete-li uložit každou vlnu jako vlastní vzorek.
Otevřete obrázek. Tady budu používat Portrét ženy. Vytvořte rychlou skupinu akcí a sadu akcí pro svůj efekt. Po dokončení záznamu dalších kroků stiskněte tlačítko Nahrávání. Podržte Ctrl-J, abyste duplikovali fotografii pětkrát. Pro každou vrstvu přejděte na položku Image> Adjustments> Threshold. Začněte s nízkou úrovní pro první vrstvu a potom zvětšete práh pro každý duplikát alespoň o 20 pixelů více než poslední.

Použijte funkci Vyplnění každého vzorku vlny, který jste vytvořili dříve, do vlastní nové vrstvy. Několik vrstev otáčejte tak, aby bylo více vlnových odrůd. Konečně vyberte svou první prahovou vrstvu a přejděte na možnost Vybrat > Rozmezí barev, změňte hlavní možnost na Stíny. Pomocí vybraných stínů odkryjte viditelnost jedné z vrstev vlny a stisknutím tlačítka Maska vrstvy vytvořte dokonalou masku. Proveďte to pro každou vrstvu před odstraněním.

Nezapomeňte stisknout tlačítko Stop v paletě Akce, aby byla tato akce uložena pro budoucí fotografie.

Zde je konečný efekt.

Nebojte se přidat více odstínů zeleně pro další barevné variace.

5 Photoshop akcí gravírování
Málo času? Aplikujte okamžitý efekt vyražení peněz na své fotky výběrem jedné z neuvěřitelných akcí Photoshop dostupných v aplikaci GraphicRiver. A podívejte se na několik našich oblíbených položek níže!
Vytvořte skvělý gravírovací efekt za méně času s tímto užitečným balíčkem akcí. Toto balení obsahuje sedm úžasných akcí, které na vaše fotografie používají různé úrovně detailů. Přidejte skvělé barevné efekty a další s tímto hodnotným stažením!

Skvělé pro jakýkoli návrh obálky nebo experimentální fotografie, tato akce vám umožní rychle vytvořit vlnitý rytý efekt! Jednoduše stisknutím tlačítka Play v paletě Akce získáte efekt několika krátkými kliknutími!

Pro větší rozmanitost v typech linek, které doufáte, že dosáhnete, podívejte se na tuto skvělou akci Photoshopu. Tato akce byla vyvinuta pro podporu několika verzí Photoshopu, a proto ji vyzkoušejte na svých fotografiích bez ohledu na verzi softwaru.

Transformujte libovolnou fotografii pomocí jediného kliknutí! Přidejte do svého efektu krásné odstíny nebo zachovejte původní barvy z fotografie pro další možnosti. Tato akční sada obsahuje tři profesionální akce s různou úrovní váhy linky. Vyberte si z lehkých, středních a těžkých vah, které odpovídají vašemu jedinečnému stylu.

Engraving Lines Action
Skočte zpět včas s touto skvělou akcí Photoshopu. Tato akce vytváří efekt gravirovaných peněz, který konkuruje skutečné věci! Vychutnejte si akci s třemi úrovněmi hloubky, abyste získali požadovanou úroveň detailů.

60 Sekund?!
Jedná se o řadu rychlých video tutoriálů na Envato Tuts +, v nichž představujeme celou řadu předmětů, a to vše za 60 sekund - jen tak, abyste potlačili chuť. Dejte nám vědět v komentářích, co jste si mysleli o tomto videu a co byste chtěli vidět v 60 sekundách!
Want a weekly email summary?
Subscribe below and we'll send you a weekly email summary of all new Design & Illustration tutorials. Never miss out on learning about the next big thing.
Sign up
Digital Artist - CT, USA
I'm an Afro-Latina digital artist originally from Long Island, NY. I love to paint, design, and photo manipulate in Adobe Photoshop while helping others learn too. Follow me on
Instagram
or tweet me
@MelloNieves
and tell me what you'd like to see next!
One subscription. Unlimited Downloads.