Joel Bankhead
Tuts+ Premium courses teach you a single skill from top to bottom, inside out.

Currently, more than 15,000 members are sharpening their skills in web design, web development, photography, Photoshop, vector design, video effects and much more. Our dedicated team adds new content weekly, so there's always something fresh to sink your teeth into. Today, we're highlighting a few of the latest and greatest course additions to Tuts+ Premium.

New Design Courses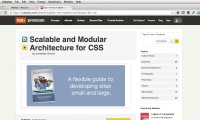 SMACSS (Scalable and Modular Architecture for CSS) is a set of CSS guidelines which organizes your CSS rules into reusable modules. In this course, Adi Purdila will introduce you to this great front-end framework!

You can't design without type. However, you can use only type (or mostly only type) to create breath-taking designs. Many graphic designers and artists take exactly this route to communicate their ideas through their works and in this course we'll take a look how this can be done!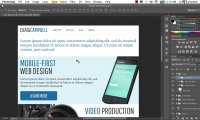 Minimalism is achieved by reducing a design to only the most essential elements. For website designers, though, minimalism can be intimidating and difficult to master. Well Craig Campbell is here to show you his way of mastering minimalist web design.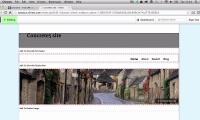 Concrete 5 is rapidly becoming more popular with web developers from all over the world. In this course we will exploit some of Concrete's most useful features such as, advanced permissions and learn how to create a theme with all the standards in mind.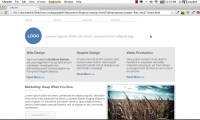 With the amazing leaps in Web design over the past couple of years, sites can fall out of style quickly. How do you keep up with the technology, and how do you keep your websites looking fresh and interesting? Adobe's Dreamweaver CC provides tools that can help you do both. So let's see what we can do with Dreamweaver CC!

Join Tuts+ Premium for Courses, eBooks, and More

Tuts+ Premium has a huge collection of courses, eBooks, source files and guides on hundreds of creative and technical topics. And we're adding new content every week. Sign up now and develop your skills today!

Want a weekly email summary?
Subscribe below and we'll send you a weekly email summary of all new Design & Illustration tutorials. Never miss out on learning about the next big thing.
Sign up
One subscription. Unlimited Downloads.