Kirk Nelson
في هذا الفيديو السريع (60 ثانية) ستتعلم كيفية استخدام الفوتوشوب لدمج الصورة بالنص وعمل تاثير جذاب

كيفية عمل صورة فنية لحكمة في الفوتوشوب
الحكمة الشخصية وسيلة جيدة لتوصيل القيم والمعتقدات الخاصة بك. من الطرق الرائعة لربط نفسك بحكمة خاصة بك هي صياغة ذلك في صورة فنية. يمكن استخدامها في مقدمة السيرة الذاتية أو كصورة الشخصية او في وسائل التواصل الاجتماعي. على أي حال، انها عملية بسيطة بما يكفي لإنشائها في الفوتوشوب.
في هذا الدرس استخدنا صورة Girl Looking Away من PhotoDune و فونت Amulhed Brush من GraphicRiver.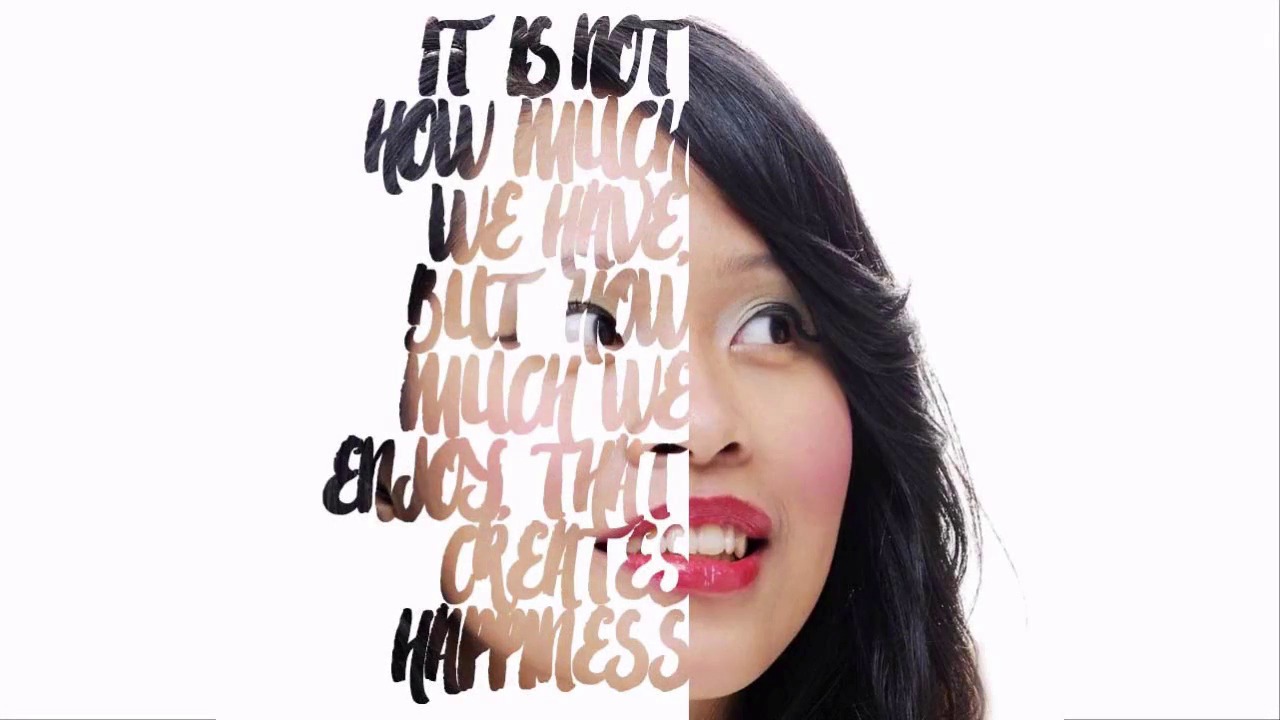 كيفية عمل صورة فنية لحكمة

الخطوة 1
ابدأ الصورة الفنية بخلفية ملونة بالكامل، ثم قم بتكرار الصورة بواسطة سحب تلك الطبقة إلى أيقونة "طبقة جديدة". قم بإخفاء النسخة.
الخطوة 2
بعد ذلك، استخدم أداة Rectangular Marquee لإنشاء تحديد مستطيل حول نصف الصورة الشخصية. تأكد من طبقة الصورة الأصلية هي الطبقة النشطة، استخدم زر add layer mask في قاعدة لوحة الطبقات لإخفاء نصف الوجه للشخصية.
الخطوة 3
استخدم اداة Horizontal Type لتحديد منطقة الكتابة
بتحديد منطقة النص، نضمن أن النص يكتب كفقرة داخل المستطيل، مما يعني أنه سيتم تلقائياً التفاف النص ولن تضطر للقيام بذلك يدوياً. تأكد من أن النص بين طبقة الصورة الأصلية ونسخته، بعدها اظهر الطبقة المنسوخة واشبكها على النص بالضغط باستمرار على Alt أو Option ثم النقر بين الطبقتين.
لمزيد من التفاصيل
اذا كنت ترغب بتعلم المزيد عن كيفية دمج النص بالصورة شاهد الدروس بالاسفل.
Want a weekly email summary?
Subscribe below and we'll send you a weekly email summary of all new Design & Illustration tutorials. Never miss out on learning about the next big thing.
Sign up
I have been working as an all-round graphics geek or "Visual Information Specialist" for the past 17 years around the Washington DC Metro area. With my career spanning almost every aspect of the design industry, I have worked on everything from web design to 3D animation, logo design, and photo retouching.
One subscription. Unlimited Downloads.