Want a free year on Tuts+ (worth $180)? Start an InMotion Hosting plan for $3.49/mo.
Are you an Illustrator guru, but a noob at Photoshop? Not to worry. We've released a 30 day course that will help you feel comfortable and confident using all of Photoshop's most important functions, like layers, the brush tool, blend modes, smart objects, and lots more! In one month, you'll have well and truly learned how to use Photoshop. The course includes over 5 hours of video lessons instructed by Ben Gribbin.
---
Course Overview
Introduction (33m 26s)
Introduction (6m) - Free Preview
Interface Walkthrough (9m 39s)
Creating New Documents (10m 2s)
Sidebars (7m 45s)
Layers and Navigation (1h 19m 51s)
Navigation: Pan & Zoom (7m 44s)
Toolbar Walkthrough (14m 44s)
Introduction to Layers, Part One (7m 54s) - Free Preview
Layers, Part Two (13m 10s)
The Move Tool (8m 37s)
The Brush Tool (17m 44s)
History and the History Tool (9m 58s)
The Eyedropper Tool and Color Sampler (13m 22s)
Meet the Tools (1h 28m 53s)
Bucket & Gradient Tools (12m 4s)
Selecting with the Lasso & Marquee Tool (12m 6s)
Clone Stamp & Pattern Stamp Tool (11m 44s)
Selecting with the Magic Wand Tool (4m 52s)
Using Custom Shapes (11m 58s)
Text with the Type Tool (15m 46s) - Free Preview
Vectors with the Pen Tool (11m 38s)
Opening & Importing Files (8m 45s)
Manipulating Effects (1h 49m 15s)
Save and Export Images (9m 30s)
Using Blend Modes & Blending Options (18m 43s)
Using Smart Objects (7m 52s)
Using Transform Tools (12m 38s)
Customizing Photoshop's Appearance (9m 50s)
Repairing with the Eraser and Spot Healing Tool (7m 44s) - Free Preview
Course Project: Photo Manipulation (22m 39s)
Using Filters (9m 20s)
Dodge and Burn (10m 59s)
Conclusion (17m 35s)
Solving Problems in Photoshop (6m 1s)
Shortcuts and Performance (5m 28s)
Conclusion (6m 6s)
---
Part of Tuts+ Premium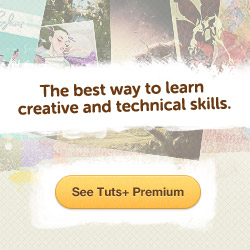 Become a Tuts+ Premium member to get access to 30 Days to Learn Photoshop, as well as 11 other full-length video courses, over $480 worth of eBooks, and 796 (and counting) Premium tutorials.
If you'd like to find out more about what Tuts+ Premium is, you can Take the Tour or watch the demo video.
Translations Available:
Tuts+ tutorials are translated by our community members. If you'd like to translate this post into another language,
let us know!
Skellie is a writer and entrepreneur from Melbourne, Australia.
+ Expand Bio
- Collapse Bio